Ever since moving to NYC I've loved discovering new fitness studios in various locations around the city. Most recently, being a member of Classpass has given me even more of an excuse to hop on the subway and check out studios in different neighborhoods. I've been able to visit some of Manhattan's "trendiest" studios and some smaller-boutique style studios. Find a guide to my favorite fitness finds bellow, which includes everything from well-known studios to hidden gems.
1. CYC Fitness, Astor Place (Located in David Barton Gym)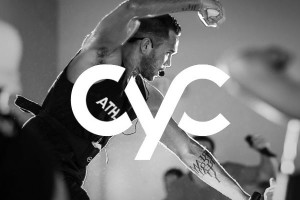 I've been a fan of CYC since it's conception and love the mixture of high-intensity cycling with light weight training. Not only does the gym resemble a chic lounge, but the class gets your heart pumping with amazing music as you're led by professional yet fun instructors. I always leave wanting more and ready to take the day.

2. CrossFit Solace, NoMad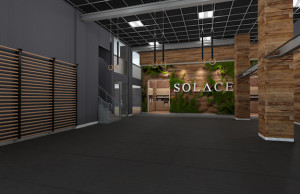 Ever since moving to the NoMad area, I've looked for studios that are both convenient, but worthwhile. I was pleasantly surprised to learn that Solace was next door. The studio offers a variety of crossfit, sculpting and yoga classes that leave your muscles burning and heart rate up.
3. Exhale, Flatiron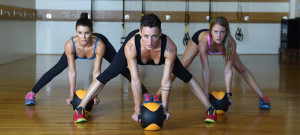 I've always been a fan of Exhale's Barre classes, but the Core Fusion Extreme class has quickly become a favorite. The Flatiron location is spacious, modern and perfect for this high intensity workout with weights, suspension training, gliders and more.
4. Row House, Chelsea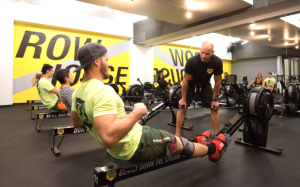 I wanted to switch up my workout routine and target a different part of my body, so I decided to take a class at Row House. I quickly fell in love with the high energy, full-body workout, which is great for people of all levels. You'll leave class feeling accomplished and strong.
5. Power Pilates, Midtown East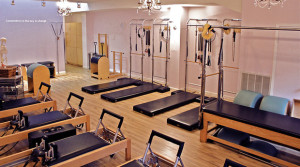 I stumbled upon Power Pilates while looking for a studio near my office via Classpass. Since taking my first class a few months ago, I've been a return customer. The studio is chic, spacious, features new equipment and has well-educated instructors.