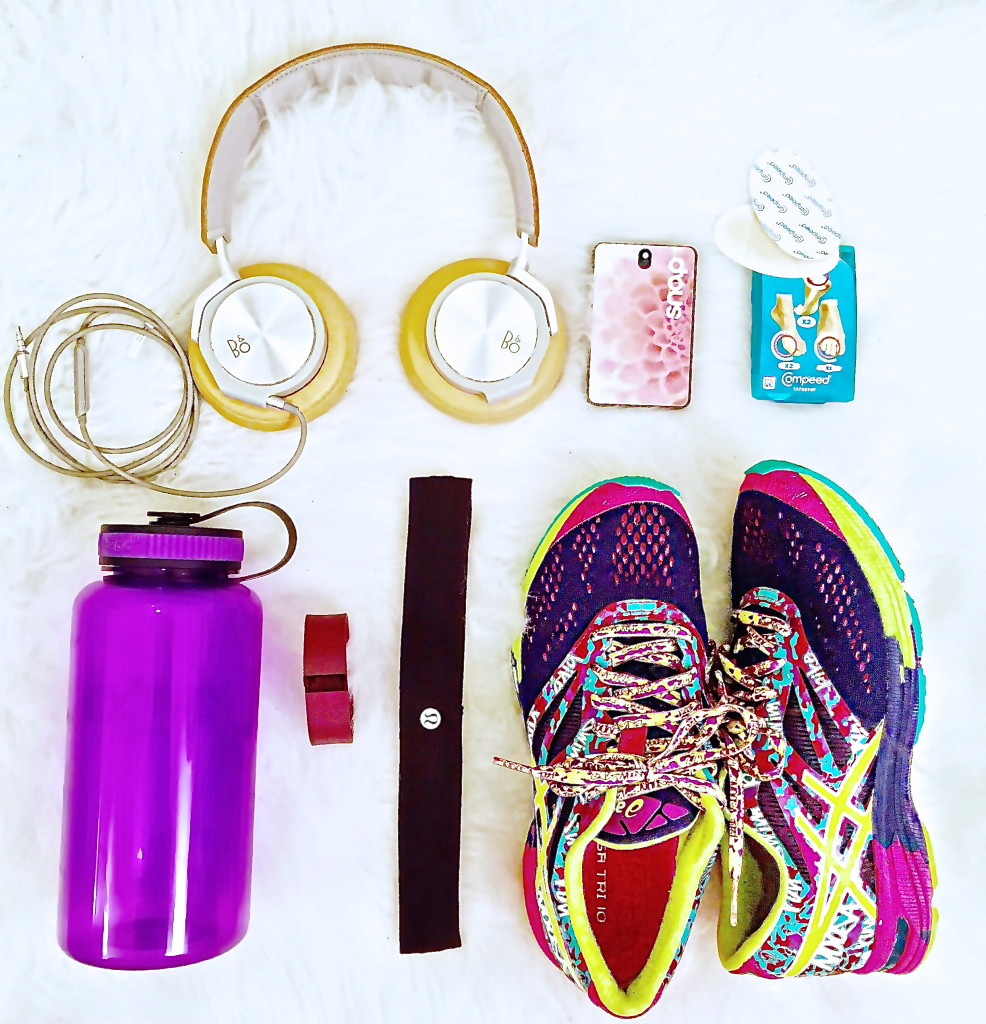 Today I'm sharing a look at what I keep inside my gym bag. From the basics like headphones and a water bottle to my secret weapons like Compeed Blister Cushions and Snap Perfume – a portable, light-weight, compact size fragrance (perfect for freshening up after a workout).
Whether you're hopping into a last minute fitness class or grabbing an impromptu meal with friends afterwards, being prepared is essential. For this reason, my gym bag doubles as a mini closet (I'm kidding! but am I…?), so whatever the occasion, I'm always prepared. Take a look at some of my must have gym bag items below.
BeoPlay H6 Headphones ($399.00) – I love to drown out any background noise or clutter when I'm on the treadmill and these headphones are perfect for just that. They have a forceful, authentic and clean sound with comfortable ear cushions.
FitBit Charge ($129.95) – Get the most out of your workout by wearing a fitness tracker. Not only will you track your activity, but you'll know what time it is and if any incoming calls are coming your way.
Lululemon Headband ($14.00) – Keep your flyaways or bangs off your face with a comfortable workout headband. Perfect for people with shorter hair!
Snap Perfume ($14.99) – Running to meet friends after the gym? Keep this portable, light-weight fragrance on hand for freshening up on the go.
Compeed Blister Cushions ($7.99) – Are your sneakers or spin shoes rubbing you the wrong way? Never deal with painful, unwanted blisters again by keeping this hidden gem in your bag.
Asics Running Sneakers ($139.99) – I love the support Asics give me during a workout. Be sure to pick a sneaker that is sturdy and provides support.
Water Bottle – Hydrate, hydrate, hydrate!
What do you keep in your gym bag?