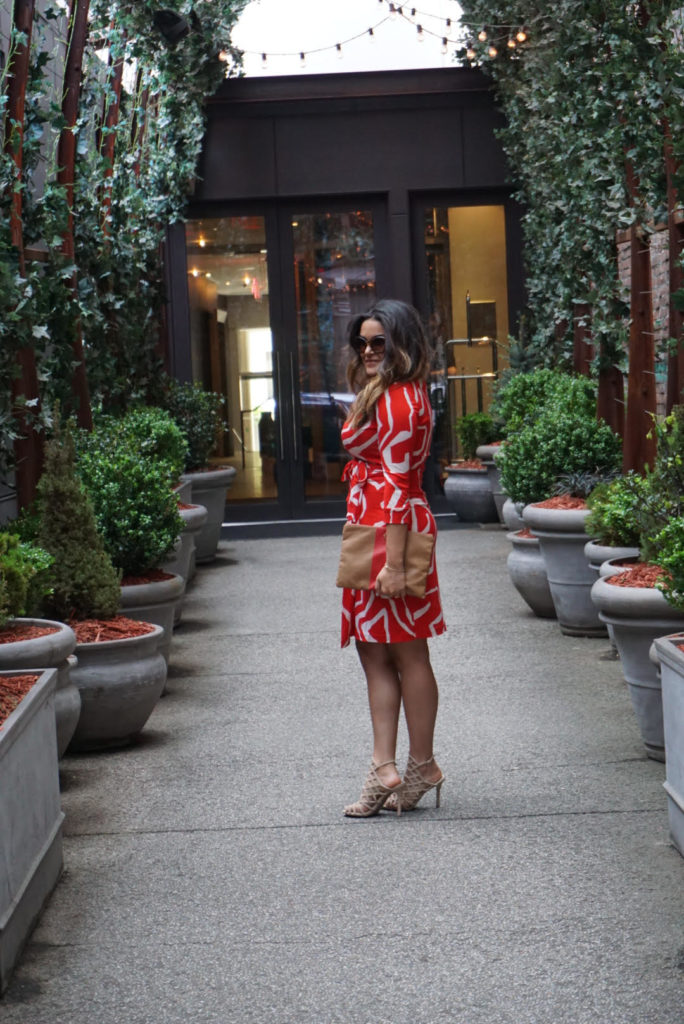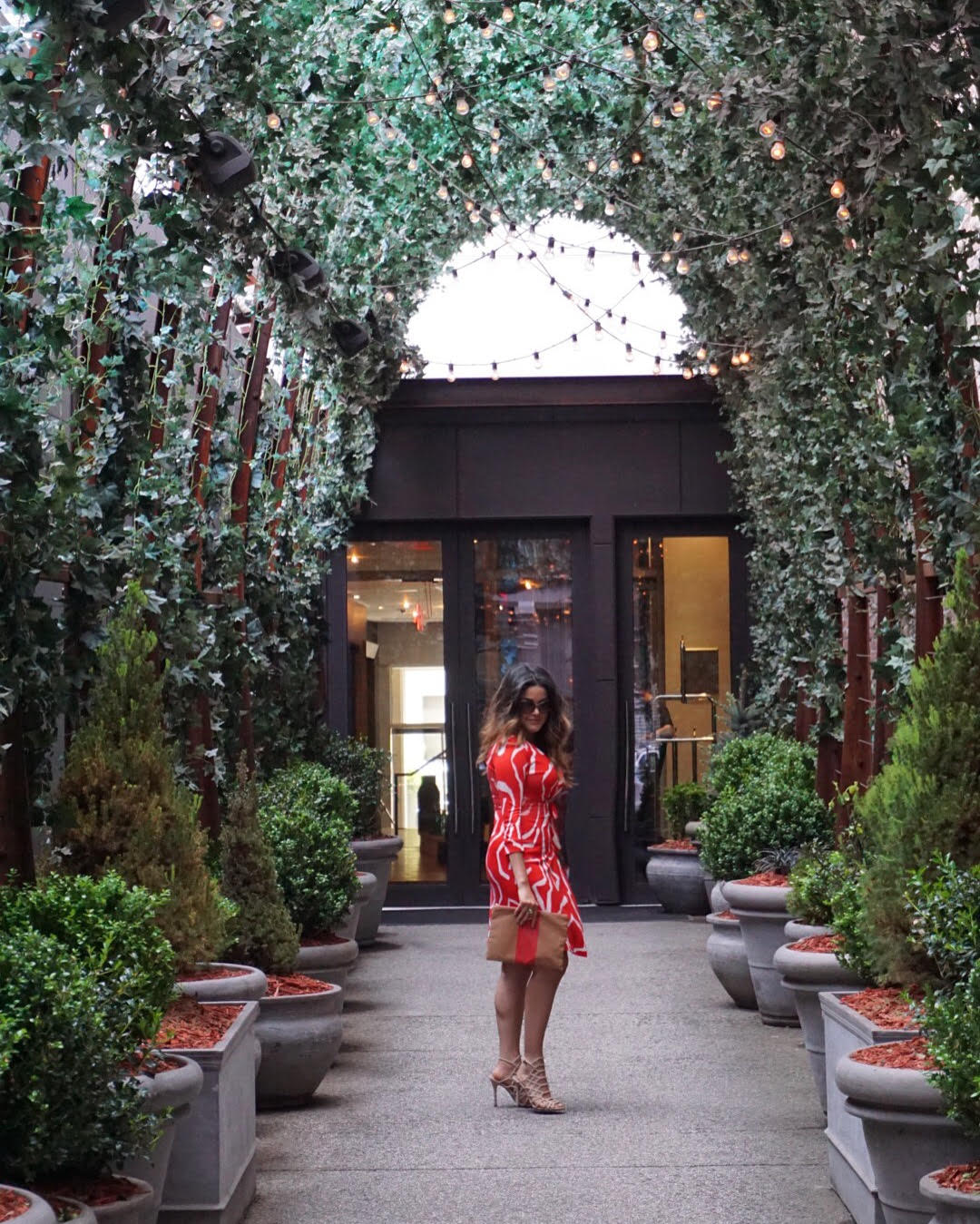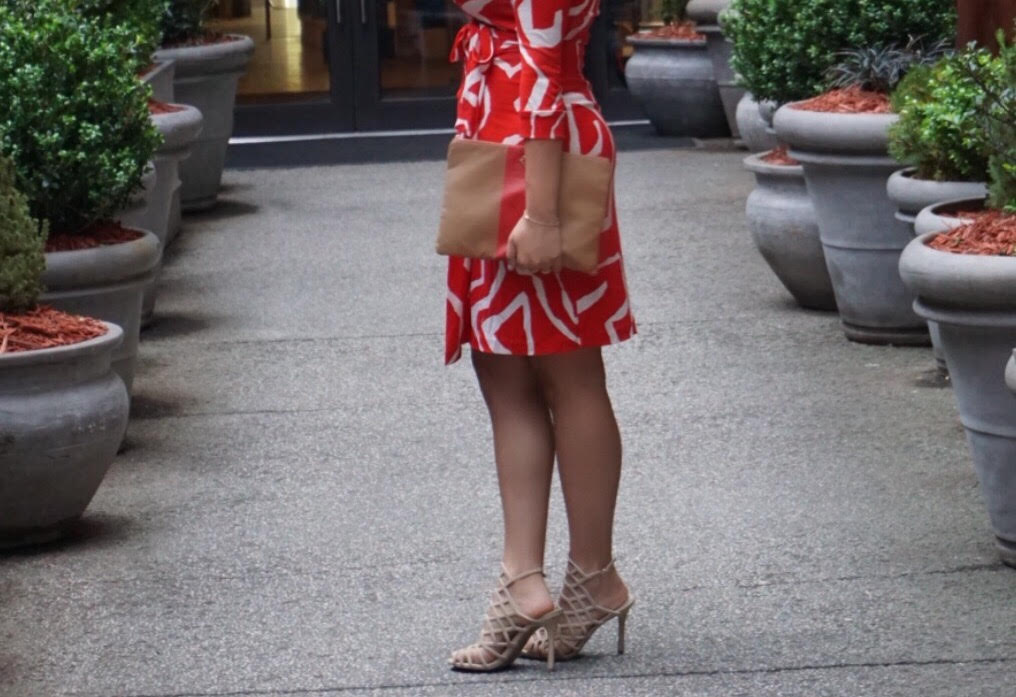 This may sound ridiculous, but it's absolutely impossible for me to find dresses that fit correctly. My mom and sister had the chance to see my struggle first hand when we recently went dress shopping for a wedding together. Nearly everything I tried out just wasn't laying right. Since I have a short waist and a large chest, dresses are always either snug in my bust or have too much fabric left over around my shoulders/neck area.
For this reason, I've always stuck to classic cuts like a signature wrap dress. Items that are cut low and tie around the waist have always worked best for me. That said, everyone knows DVF is the wrap dress queen, so I was thrilled to find this orange and white dress while recently shopping at Century 21 with my dad. I love a good bargain! I think I snagged it for $200 vs. the usual $350-$400 price tag.
Not only does this dress fit like a glove, it's so comfortable and perfect for work, a girls night out or even a family party. Below, shop some of my favorite DVF summer wrap dress picks (PST I've linked to some styles that are on sale!) and the other items I'm photographed wearing. Happy shopping!