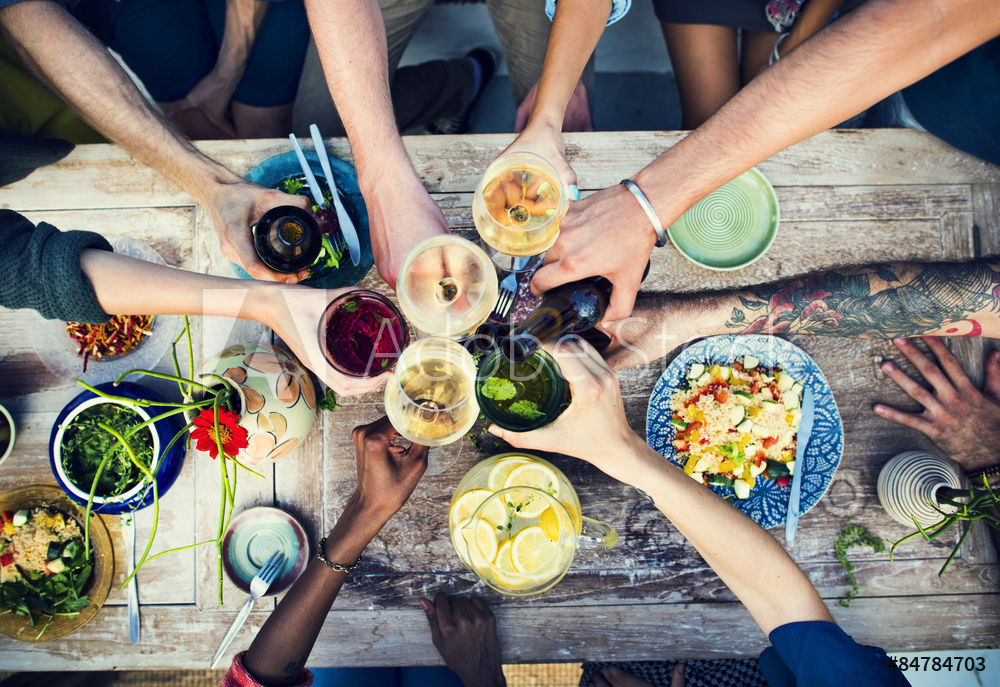 Sure you can cook light and pack lunches when you're trying to watch what you're eating, but eating out is always the hardest and sometimes sitting a meal out just isn't a option. If you're like me and live in a bustling city, with the best food in the world and a job that demands "face time" with clients over fancy dinners and boozy cocktails, then you understand the struggle of dieting and eating out.
For me, it's the hardest when people want to order for the table and split items. It makes it impossible to order something healthy. It's also tough to be "that girl" eating a salad, when everyone else at the table is stuffing their face with chicken and waffles and chocolate martinis.
Enter my friend Kim Buonassisi, Founder of The Skinny Dish and a self-proclaimed ex-fat girl.
At the age of 25, Kim found herself carrying 218 pounds on her small 5'4 frame. Like most, she didn't get that way overnight and was chubby much of her childhood, but found her weight escalating within her first year of living in New York City.
Kim writes, "There was food everywhere! I worked at a company that had an amazing and cheap cafeteria; I was going on dates; I was dining out with friends; I was going on business lunches and happy-houring as often as my wallet would allow. When I was hung over or lying on my couch on a Sunday night, I was ordering in. Thanks to the Seamless Web app, I could anonymously order whatever I wanted without feeling the shame of being judged. We've all been there, ordering in enough food for two people when it's just you, adding an extra beverage to make it seem believable."
Kim naturally started loosing weight after deciding to take long walks on the beach while on vacation. Within time, the pounds flew off. Before she knew it, she was down 12 lbs, then 25lbs, and eventually 56lbs! And she still maintained going to dinner with friends, entertaining clients over extravagant meals, navigating the cafeteria, and having a very active social life.
Her interest and love of nutrition and what foods fuel you better to achieve your goals led her to pursue a course at The Institute for Integrative Nutrition.  After a year-long program, she became a certified health coach and with that, The Skinny Dish was born.
Kim uses her love of looking at menus to seek out healthy options for her clients, so they can enjoy the best of both worlds – eating healthy and dining out! You simply text her 2 hours in advance of eating out and she'll send you multiple options! She holds you accountable by making sure you snap pics of what you're eating and text it to her in real time.
As a friend of Kim, I'm excited to be among one of her first clients! I can't wait to navigate the NYC restaurant scene with her help and report back with progress. If you're interested in signing up – check out her website www.TheSkinnyDish.com/signup for more information and rates. Plus, check out my very first question for her below!