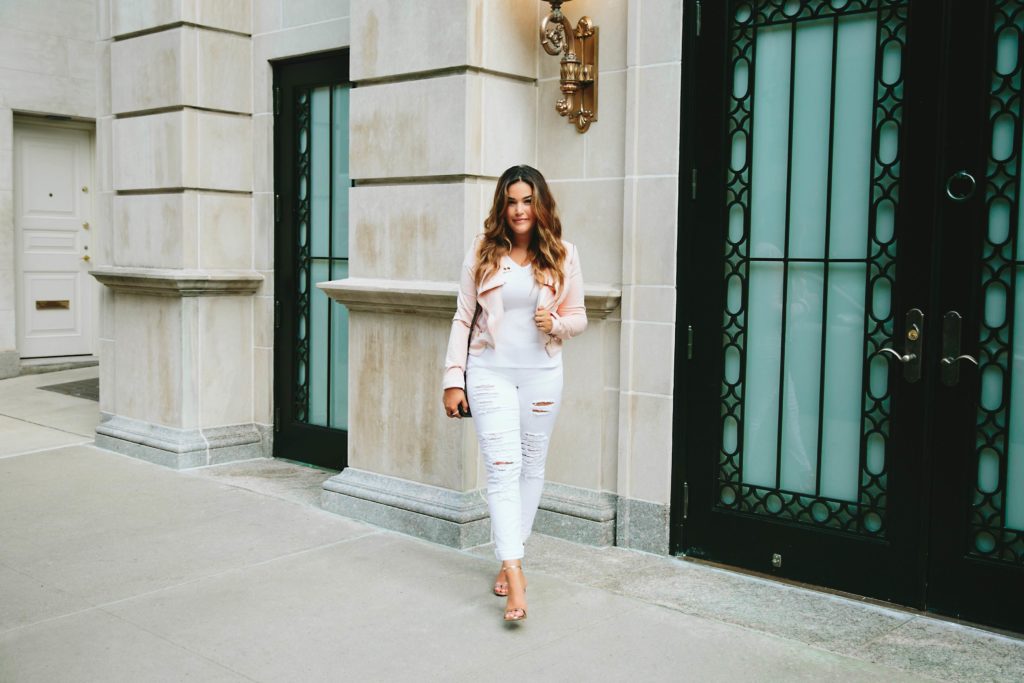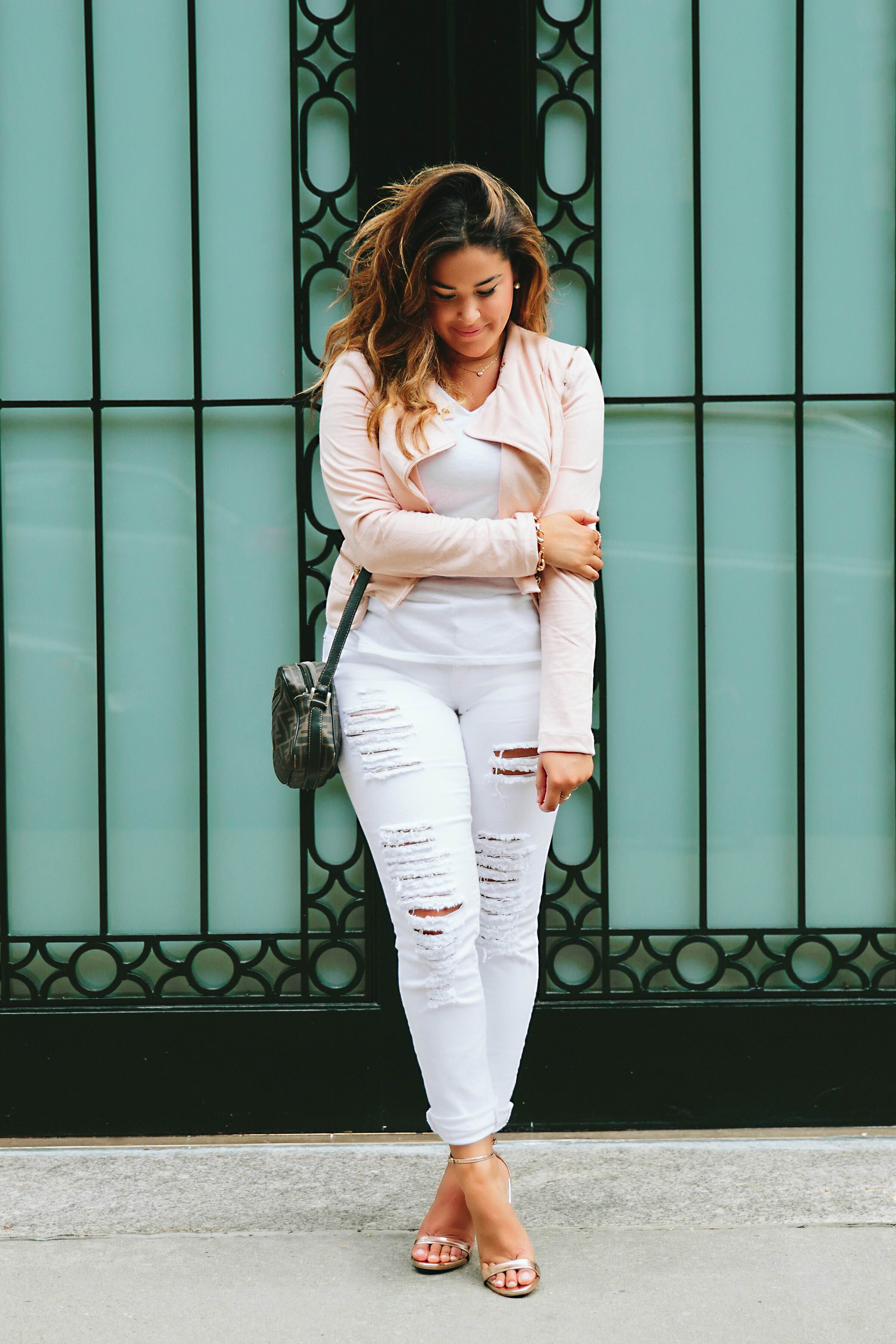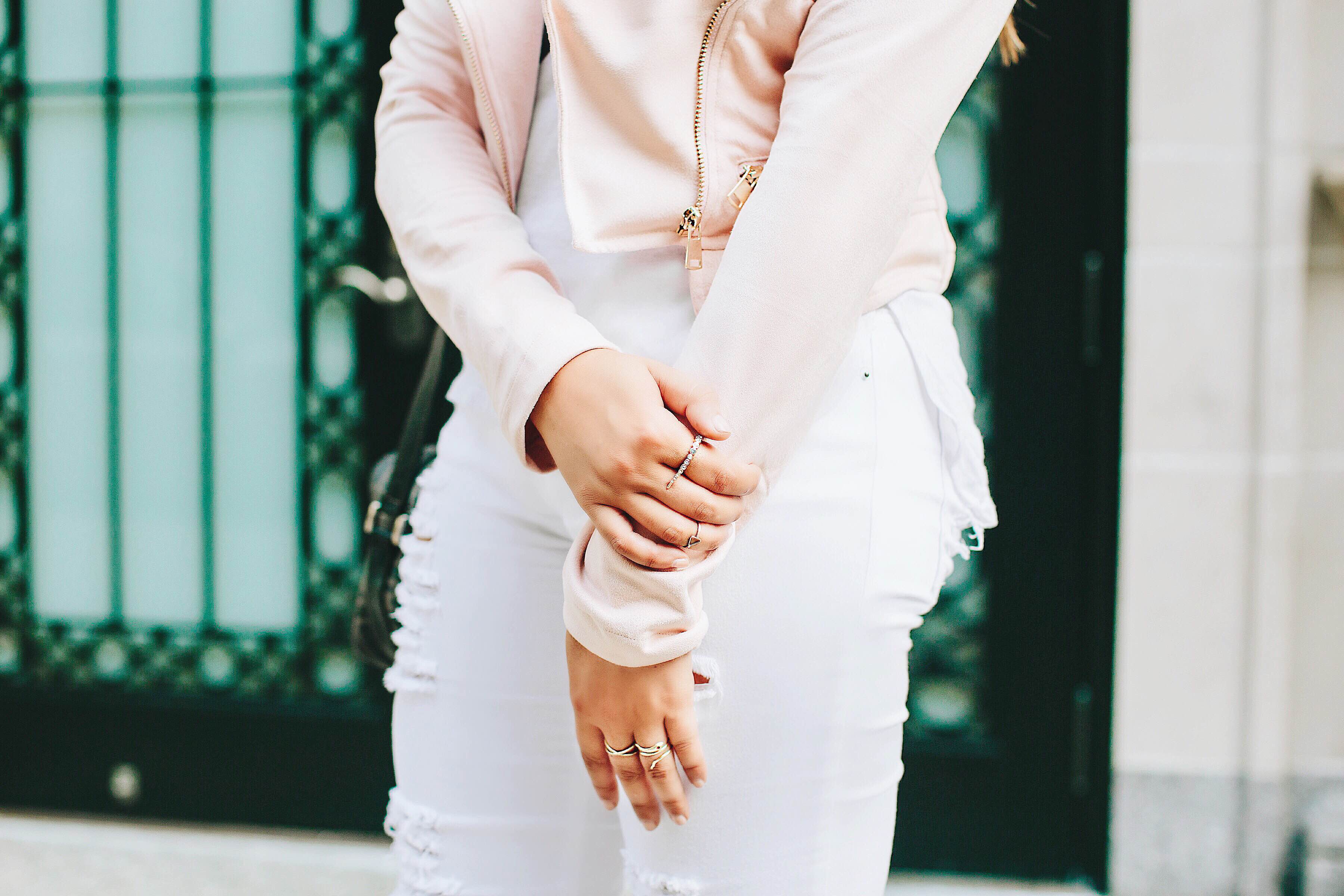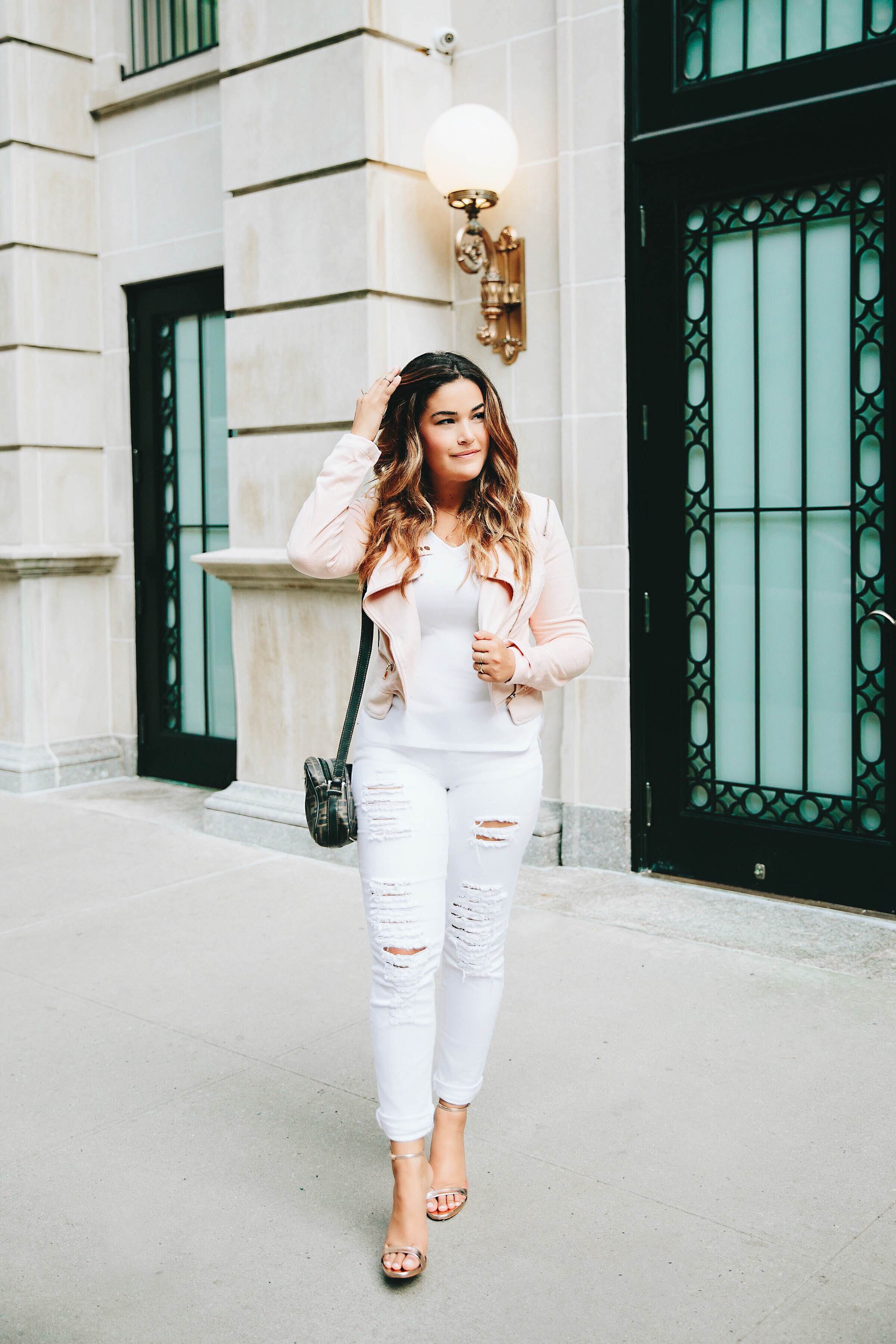 It's that time again… Time to transition our wardrobes from summer to fall. That said, I'm pretty happy that layering is now acceptable. Adding multiple elements to your outfit can definitely elevate any look. Take this look for example. If I were to forgo the jacket, the outfit would just be plain and boring!
Since the white pants after Labor Day rule officially goes into effect after this weekend (do people even follow that anymore?), I had to get my fix in while I can! I paired these very-ripped white jeans with rose gold heels, a white t-shirt, a pink suede biker jacket and my vintage Fendi bag. This look is perfect for this in-between weather.
Ps. You can shop my entire look below and my other "Fall Fashion Picks" in my recent post .