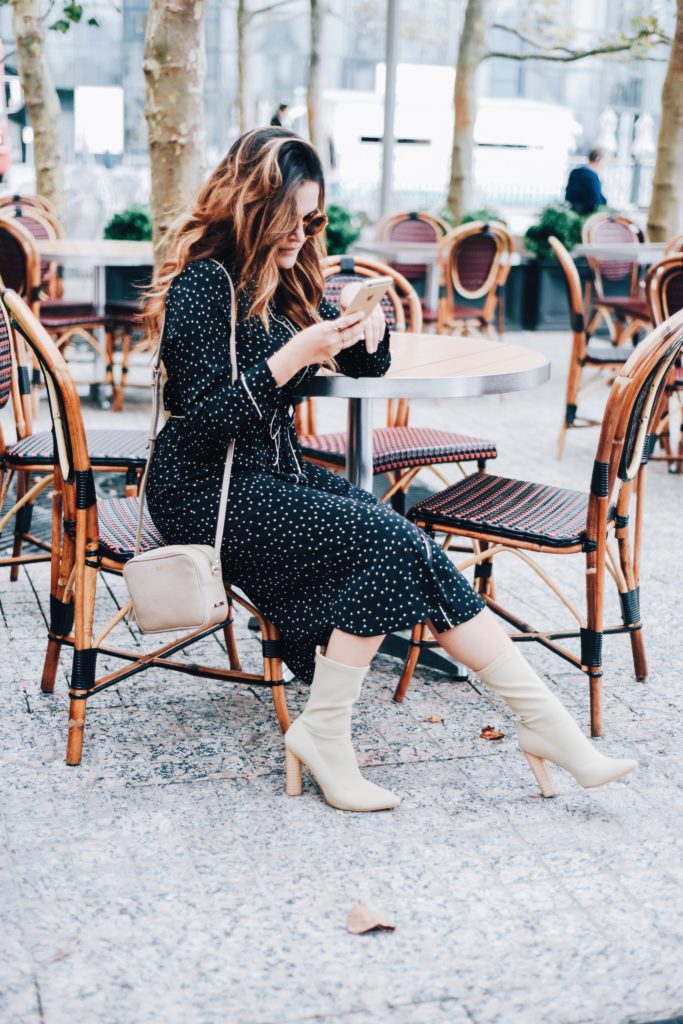 I get a lot (and I'm talking A LOT) of questions weekly regarding my blog and social media presence. Because of this, I feel like I always have to repeat myself to different people at least a few times a week when asked. So I thought, "How could I streamline this process?"
Sure, I could charge people while acting as a consultant, but that just doesn't seem right to me because when I was looking to get into this crazy world of blogging so many people (sometimes even strangers) helped me by offering up free advice. Knowing this, I'm going to start sharing tips and tricks via my blog for all of you to reference.
So low and behold – my tips on editing your Instagram photos and creating a cohesive feed.
What do you mean by "cohesive feed" you may ask. Take Marianna Hewitt's Instagram for example, all of her photos have a certain look & feel, which feature blush, white and grey hues. For me, she was a huge inspiration when starting my blog, but you can't simply copy someone. What works for them may not work for you.
For example, I'd love to have an all-blush wardrobe but my clothing budget just doesn't allow for that and it's unrealistic for my lifestyle to only wear the same colors. Plus, I love mixing it up and my style can vary from day to day. I've said this before, but some days I feel like a punk rocker and others I feel sophisticated and feminine. For me, I had to find a balance that worked to incorporate different colors, yet still looked unified.
After doing much digging and research, I landed on a few apps that I love and use for all of my photos. I've included a little breakdown on each below!
Snapspeed
This app is amazing for fixing lighting in one concentrated area vs. the entire photo. For example, do you ever notice part of your photo can tend to have weird shadows or photograph a bit darker? With this app, you can select certain areas to lighten, brighten or even change the saturation on. This comes in handy a lot!
VSCO
Almost every blogger I know uses VSCO to get that streamlined look I'm talking about. You can download or purchase filters. To make sure my photos stay uniform, I only switch off between two filters – A1 and A6 (they were purchased). You can play around with the app to find the colors which work best for your taste preference.
Facetune
While most people use this app to edit selfies (i.e. whiten teeth, remove blemishes, etc.), it's also really helpful for landscape photos or flatlay photos. I actually use this app for all sorts of weird things like taking wrinkles out of a piece of clothing with the "smoothing" tool or adjusting colors of the backgrounds of my flatlay photos.
Again, what works for me may not work for you, but it's helpful to get a sense for what other bloggers are doing while you try to navigate your own personal "social media style." Any questions? Sound of below in the comments and I'll reply back. Plus, let me know what else you want to see my write about!