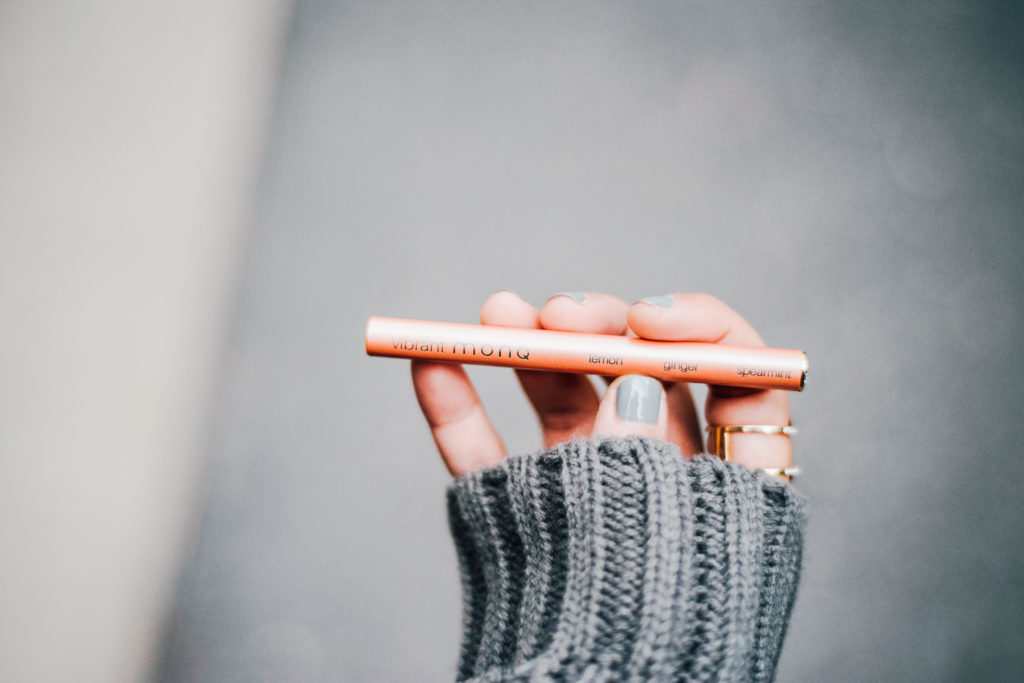 I'm all about positivity. You know that quote – Breathe in the good shit, exhale the bullshit? Well, I'm pretty sure it's not about breathing in actual therapeutic air, but it should be!
I recently tried MONQ, which unlike topical oils or household diffusers directly inserts aromatherapy into your olfactory system. The design may mimic that of a cigarette, but don't get it twisted – It has 0 tobacco, nicotine or artificial chemicals.
MONQ is the first portable diffuser that creates the most intimate aromatherapy experience for the user. You can feel the way you want, with multiple ingredients heated to the perfect temperature. All you have to do is just breathe! There's no setup or cleanup.
My favorites are "Sexy MONQ" (pictured), which has jasmine, lime and patchouli and "Sleepy MONQ," which has lavender, lemongrass and valerian. There's 7 blends total, so don't forget to check them out at monq.com.