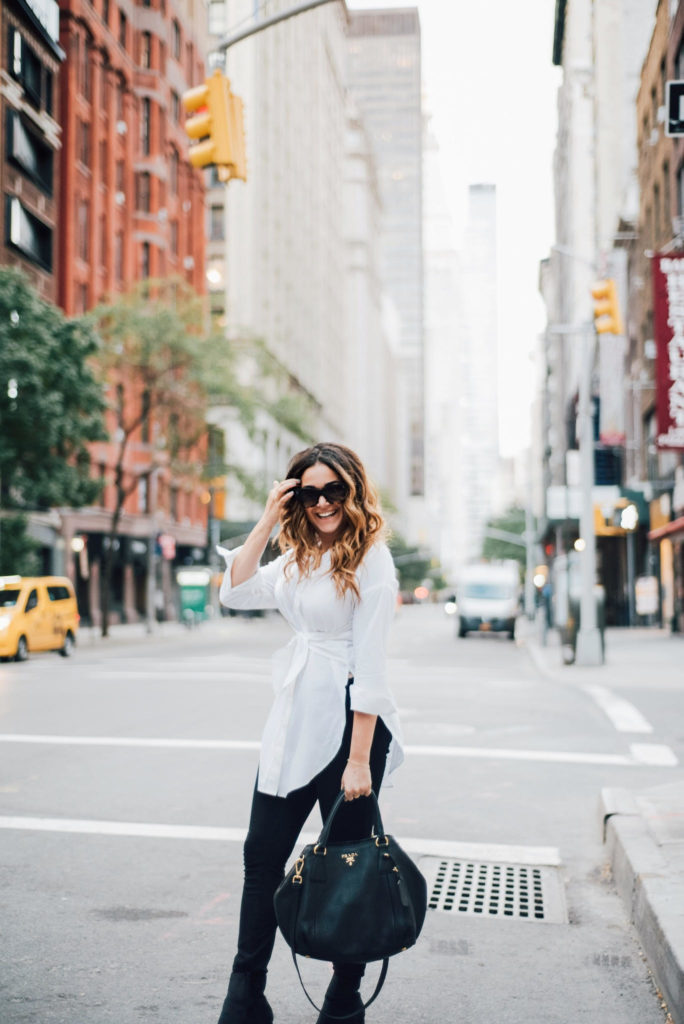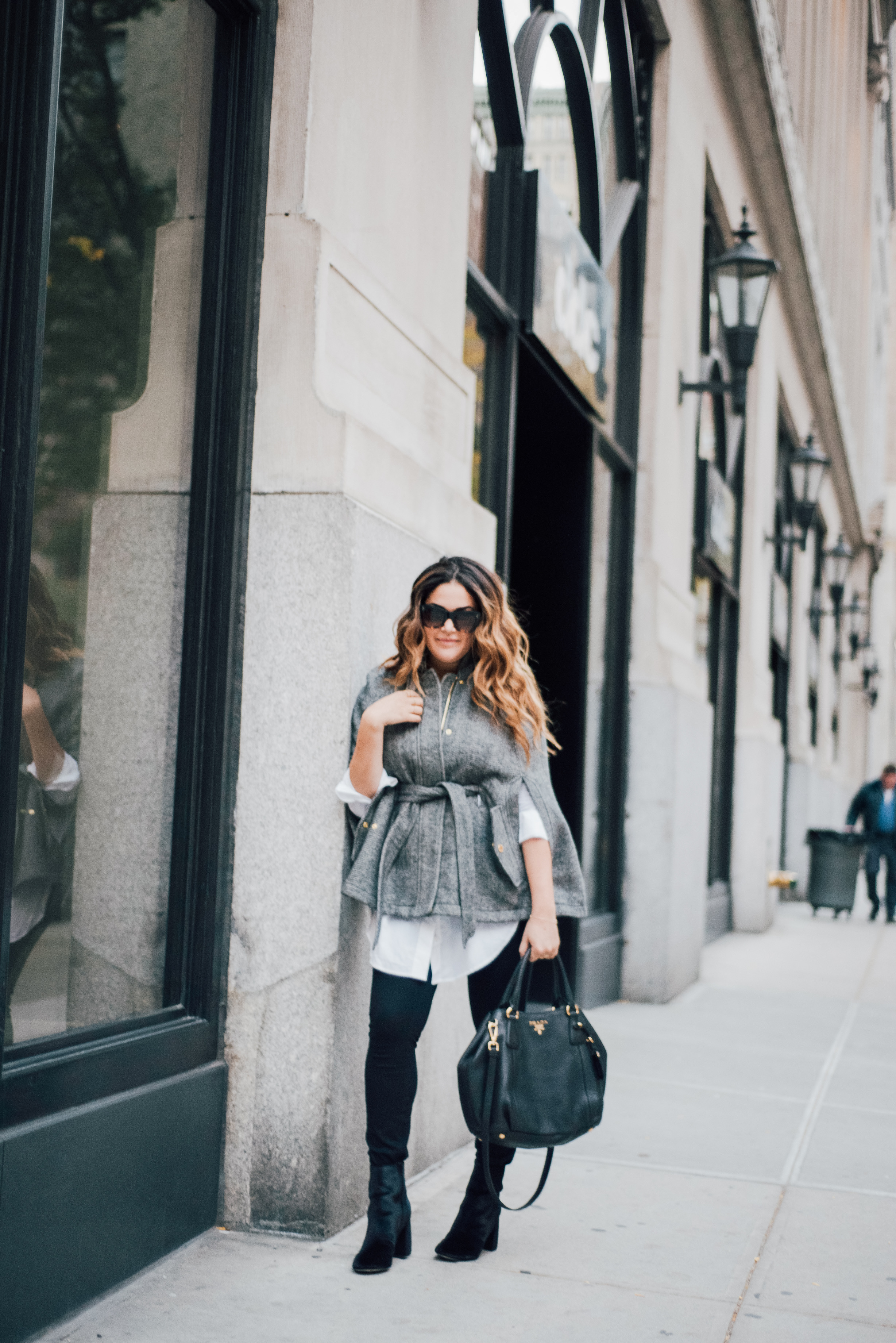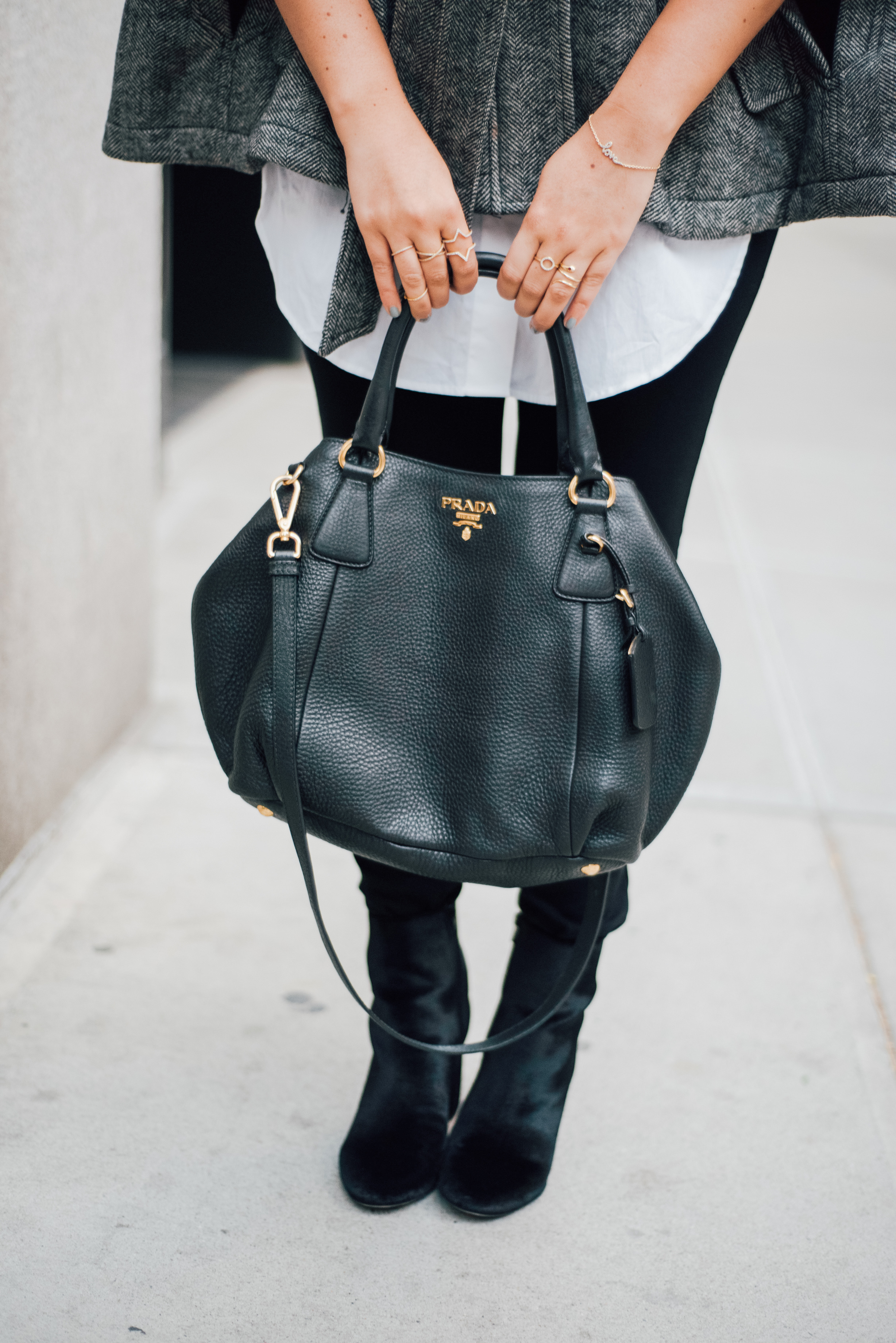 Ok, so you can look at me and see I'm not one of the Gigi Hadid's of the world – I'm 5'3 and curvy. Yet, being a blogger and "social influencer" has made me have to commit to getting in front of the camera and strutting my stuff, which isn't always the most comfortable thing in the world.
Sure, you may look at my feed and see photos of me smiling or better yet – "smizing," but what you don't see is the 100's of outtakes of me awkwardly talking with my mouth open or standing in the most uncomfortable/stiff positions.
So whether you're thinking about getting in front of the camera for your own site or even posing for a Christmas card that your mom is forcing you to take, check out my tips below on faking it til' you make it.
Modeling Tips 101: From One Non-Model to Another
Wear what flatters you. Sure, bodycon dresses are in, but if you're like me, you sure as hell aren't about to go prance around in one. Pick something that makes you not only look good, but feel good.
Remember that for every 100 photos you may only like 1. And sometimes that one shot is the money shot, so don't let it get you down when you comb through a sea of unflattering photos.
Be you! Are you smiley? Channel it. Walk around with a resting bitch face? Own it. Don't be someone you're not. It will come across really unnatural and forced.
Work with a photographer that makes you feel comfortable. If you don't feel yourself around the person you're shooting with, it will translate into your photos.
Look in the mirror before your shoot to see what poses make your body look the best. For example, putting one foot out in front of the other elongates your legs.
Have fun! Natural, fun photos look the best, so don't take yourself so seriously. You're never going to be Tyra Banks at this point, so just loosen up and work it the best you know how.
Again, I'm not a professional model, but this is what works for me, so I hope they help you, too! Ps. I've linked to my outfit details below and also want to shout out my gorgeous rings "Mr. Wilder" and "Mr. Evan" rings from Sisters and Their Misters because when you don't have a man on your arm, why not have two wrapped around your fingers! Check them out – I'm obsessed!