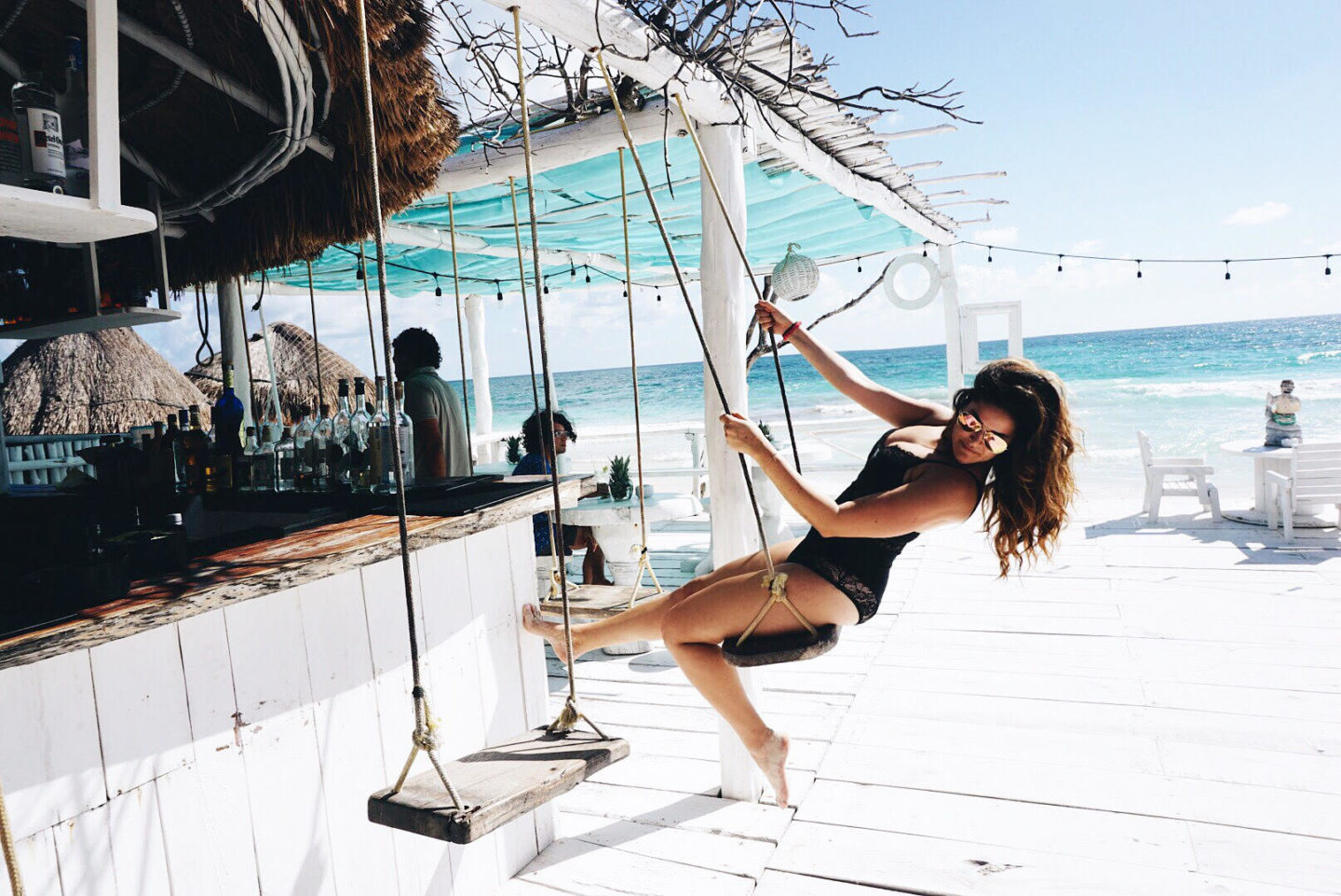 I have to be honest, Tulum wasn't really on my radar long before I decided to pack my bags and partake on a 6-day trip. A friend of mine recently had visited and her pictures were just so beautiful that I knew I needed to check it out for myself. I followed in her footsteps and booked a stay at Coco Tulum, an "eco-chic" hotel that features an old style cabaña village on the beach.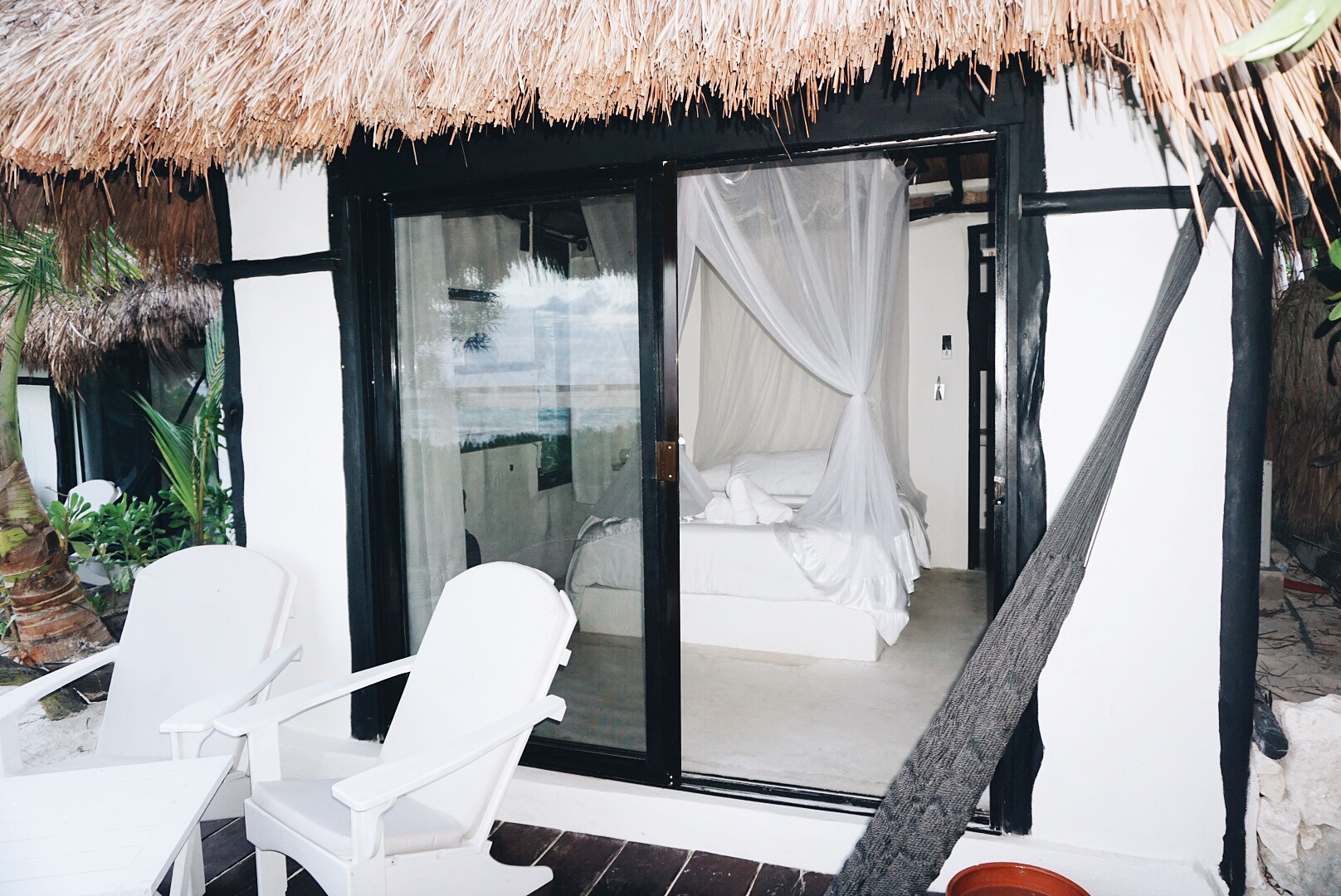 Upon arrival, the staff was just so pleasant and wonderful. On my initial walk to my "hut", where I'd be staying for the next 5 nights, I was immediately drawn to the beauty of Tulum/the resort. My room was literally a few steps from the beautiful turquoise ocean and each hut has its own hammock and little patio for taking in the views.

My favorite part was the hotel beach club, which has the most beautiful white and light turquoise aesthetic.  Also in the hotel was this amazing Italian restaurant, Juanita Diavola, which churns out fresh pizzas from a brick oven. They also serve non-Italian options like smoothies, fresh juices and fish.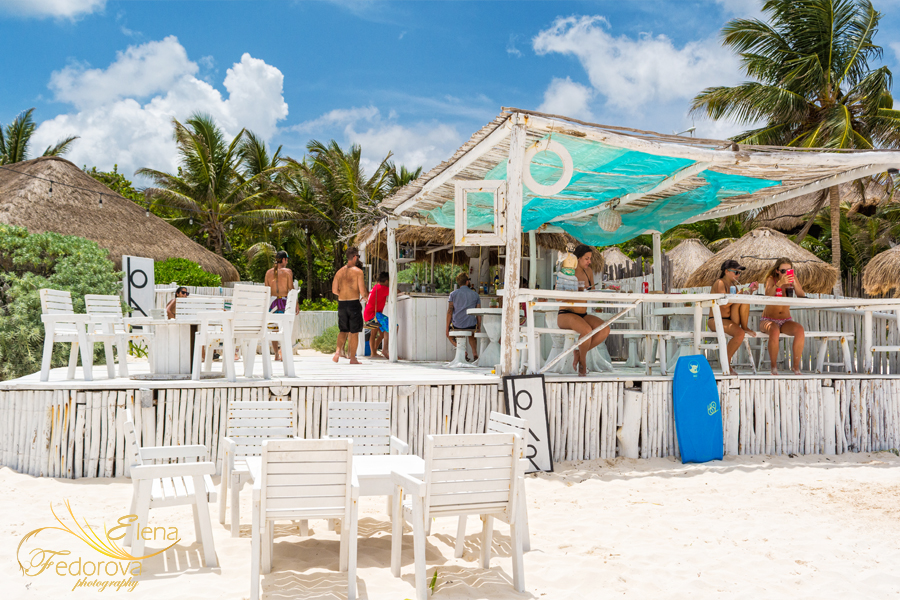 While my hotel stay was as magical as could be, what I also loved about Tulum was how free you were to roam around the town.  My friends and I found ourselves walking right into other hotels to enjoy their amenities like their beaches or restaurants. Everyone was so chill that they never asked questions and happily made your stay an enjoyable one. Below, I'm going to list some of my must see places in Tulum!
Hotels (for day trips + lunch)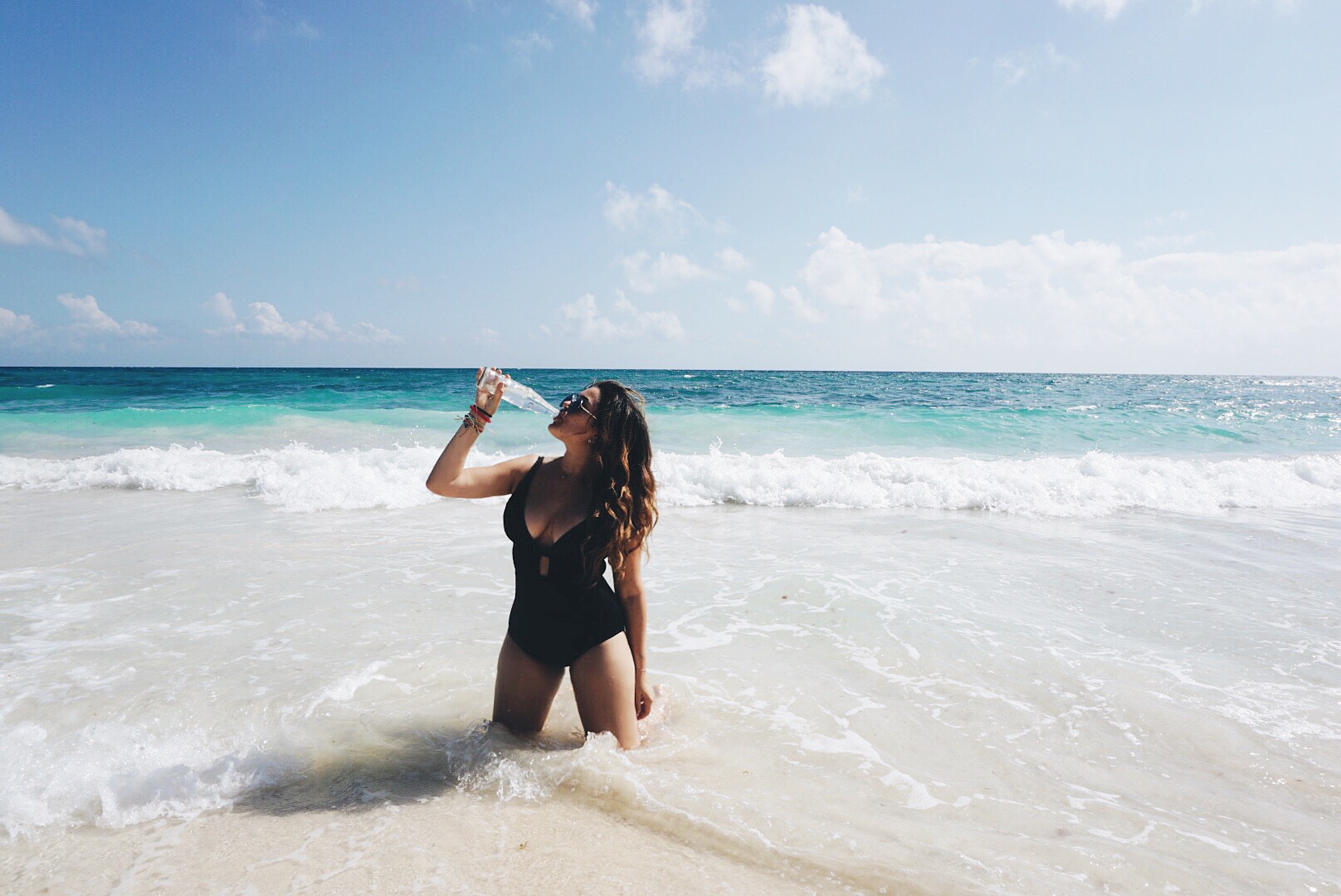 Coco Tulum (where I stayed); If you're not staying here, at least walk to the beach club for lunch to take in the beautiful views and delicious food.

Ziggy's; We stumbled upon this place during a walk on the beach and decided to go back for dinner one night. The food was amazing (get the tuna nachos) and the ambiance was beautiful! There was a live band and fire pit.
Papaya Playa Project; A must see! We walked here one day (what felt like a mile-long walk, if not further) and we were so happy we did! The beach is beautiful, but what I really loved was the outdoor seating during lunch time. There was live music and amazing fajitas.
Zamas; The New York Times recommended this colorful hotel. While we didn't stay long and just passed through, I love the energy and colorful environment. I'd recommend going for drinks/lunch.
Restaurants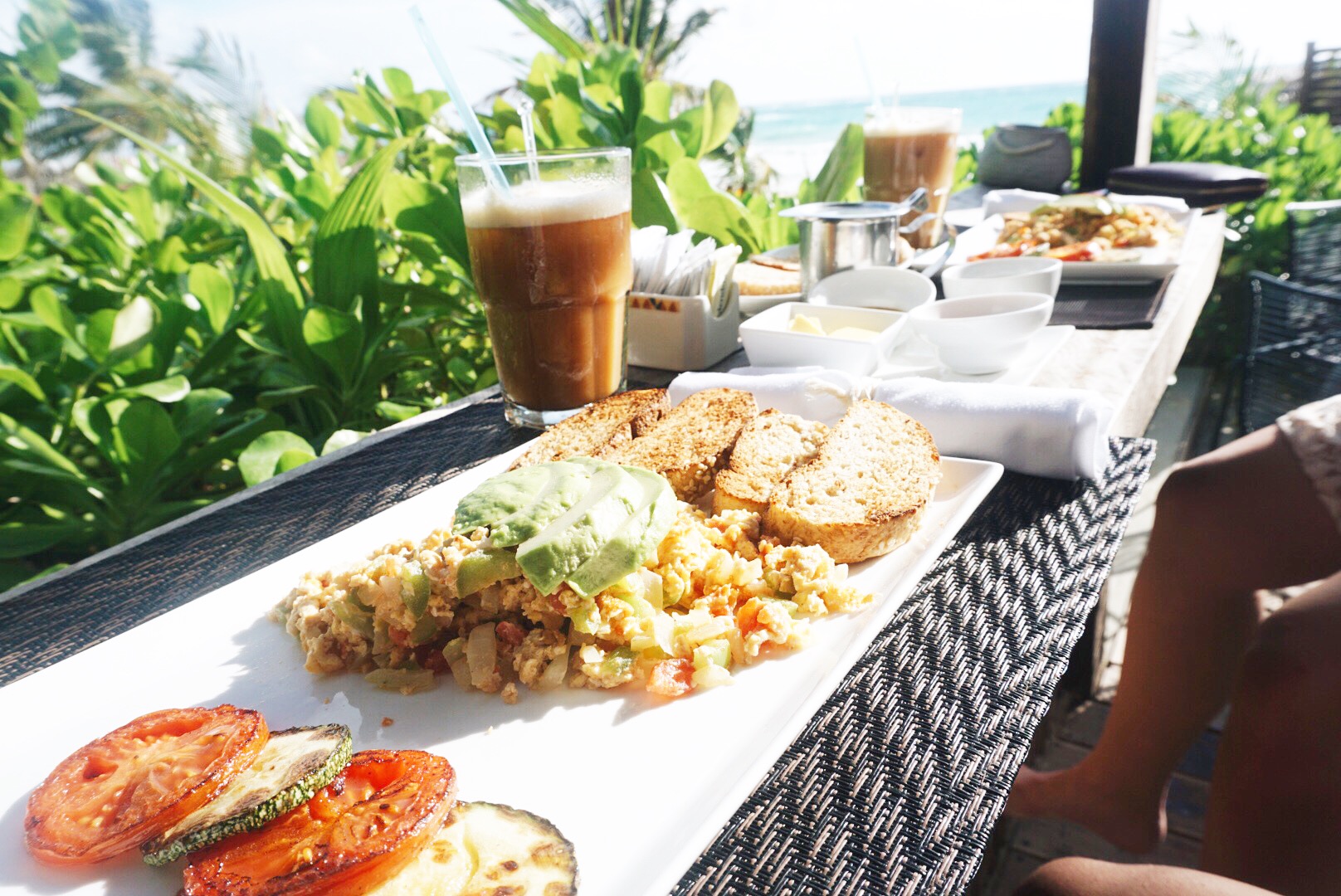 Juanita Diavola (restaurant in Coco Tulum)
Gitano; My favorite restaurant by far! While most of Tulum is low key, this place is fun! The atmosphere is beautiful (think lights and disco balls draped under lush trees) and the food was delicious too!
Hartwood; I'm kicking myself because we actually didn't even make it to Hartwood (we tried, but it's closed on Monday's so keep that in mind). However, I'd still recommend it because EVERYONE you talk to will tell you it's the best restaurant in Tulum.
Celti; This is located in the heart of town (will need to take a cab) and is true authentic Mexican. You feel like you're dining at grandmas house.
Mateos; The best taco joint in town! Go for drinks and a good time.
La Zebra; We didn't make it, but people go here for salsa lessons and dancing!
Things to do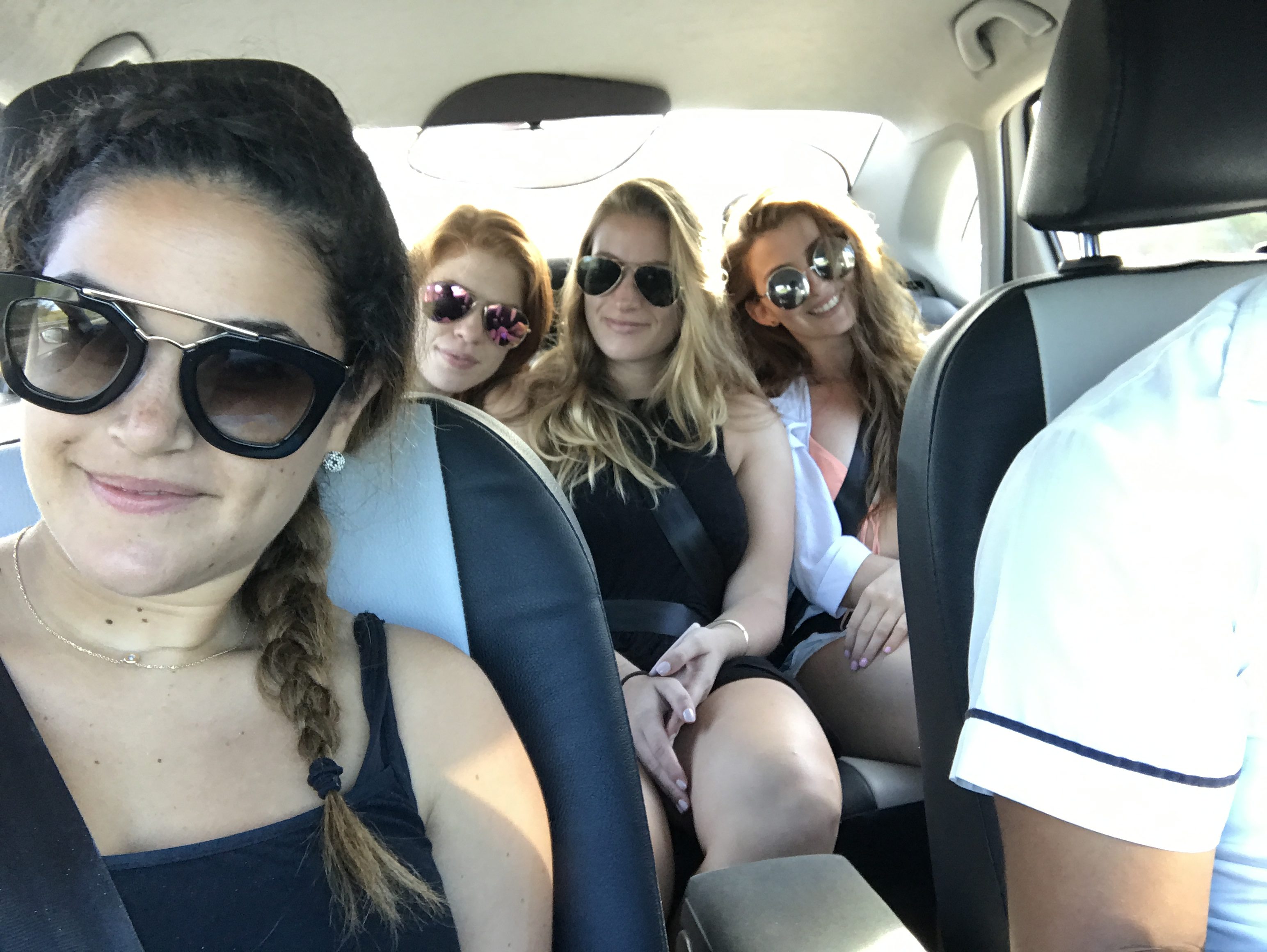 Chichen Itza (Mayan Ruins); A must see! These are considered 1 of the 7 "new" wonders of the world. Recommendation: we didn't get a tour guide and instead just read up on everything prior to going. We were able to walk through in about 1 hour vs. being stuck on a 2 hour tour. We arranged a car from the hotel for around $250 USD (for four people) that took us to the ruins and cenotes.
Cenotes; These are a natural pit, or sinkhole, resulting from the collapse of limestone bedrock that exposes groundwater underneath. The natural mineral water is amazing for your skin, plus they are BEAUTIFUL. We went to the Cenote Kil Il (which is one of the most scenic ones). I'd recommend it!
Shop; There are hidden shops throughout the strip of land parallel to the beach (where all the restaurants are). The shops could be a bit pricey, so for the authentic stuff head into the center of town (you'll need a cab to bring you).
Yoga on the beach; Coco Tulum offers private sessions for $20 a head
Massages; You can walk along the beach to find one