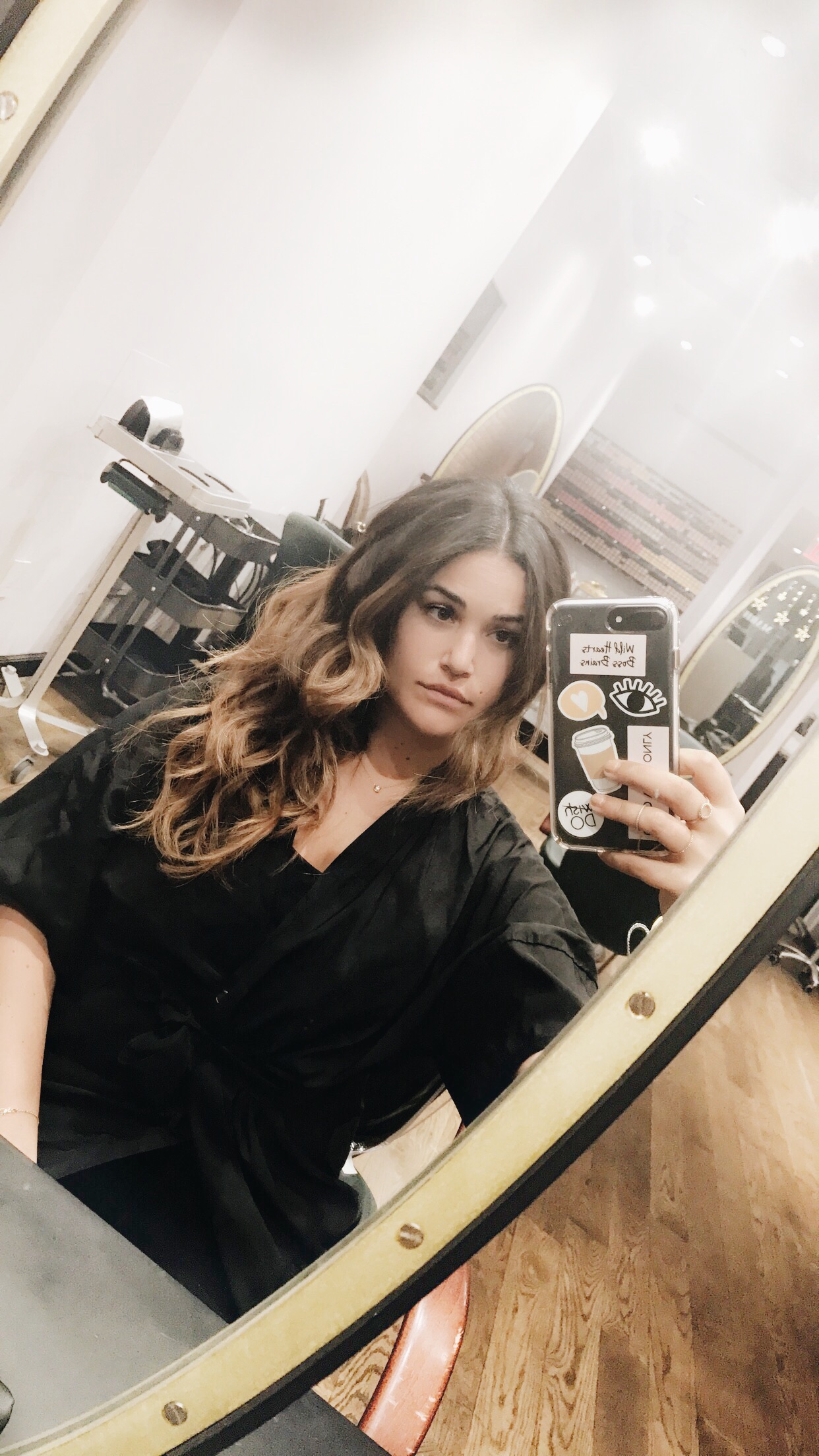 I know you all know how much I love a good blowout. Truth is, I can actually do my hair pretty well on my own, but something about getting a blowout is just so magical to me. From the way it makes my hair feel, to the pure pleasure of getting pampered, to the long-lasting style – I love it all!
Obviously there are so many salons in the city, but I feel like I've really hit a lot of the "major" ones. And trust me, not every blowout is a good one. Since I have such curly hair naturally, I need someone that takes the time on each and every section (small sections is the best). I've had some frizzy blowouts in my day. I don't want you to have to worry about combing through salons to find the best blowout, so I've listed my faves below.
Marie Lou & D
Location: SoHo
Price: $45-$65 depending on stylist level
My go-to stylist at MLD is Tre (he's my boy), but every single stylist is amazing. I've said this before in another post, but I'm obsessed with the ambiance of the salon. The wash station chairs give you a massage! You can't beat that.
Dream Dry 
Location: Various around the city
Price: $50
This place has my ideal ambiance. I love that hairstyling experience doesn't just end with a blow dryer. At Dream Dry, if you want "beach waves" or something other than a typical blowout, the stylists heat up a curling iron and give you exactly the look you're trying to achieve.
Glam & Go
Location: Various around the city
Price: $45 for a blowout, but monthly packages are available
I'm obsessed with Glam & Go because all of the stylists are highly trained. I've never had a bad experience. I love how they offer blowouts or quick styles (for a smaller fee), so if you want a braid or up-do vs. blowout, you can get it done easily!
Dry Bar
Location: Various around the city
Price: $45
The best part? The smell of the Dry Bar products! Dry Bar just has this signature aesthetic and scent that is addicting. The ambiance is wonderful and like some of the other places I mentioned, you can choose from a book of looks to pick exactly what you're trying to achieve. The stylists will work with you to get exactly what you want.