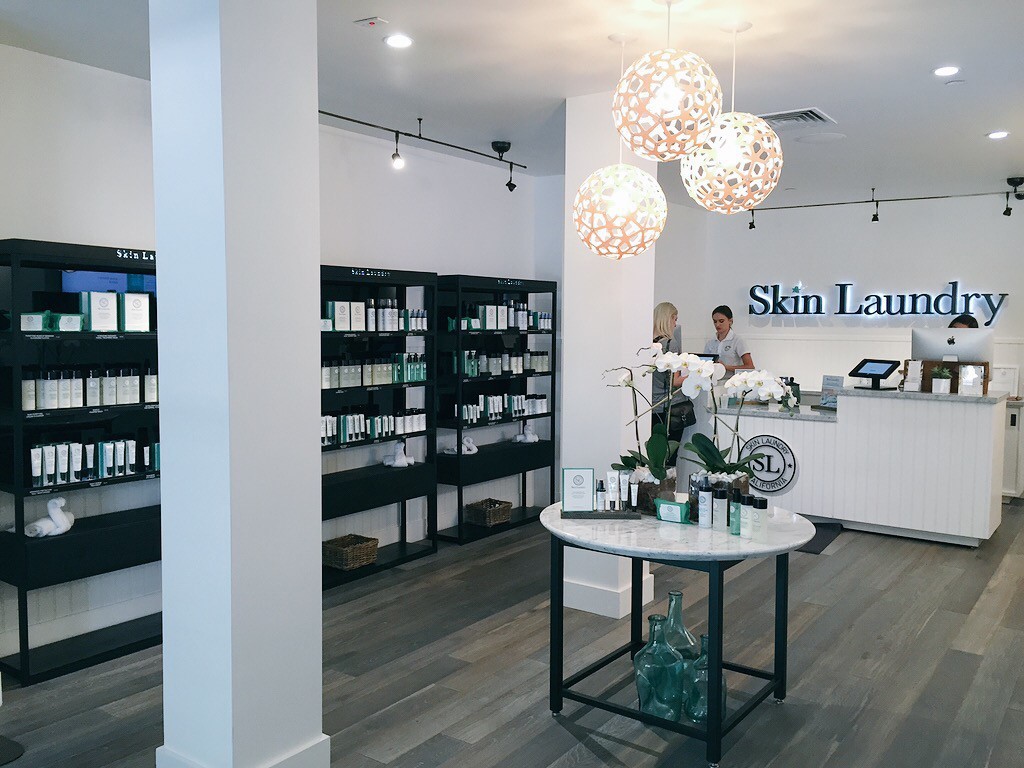 I need to be honest here…. I'm really inconsistent when it comes to using products or keeping good tabs on my skin. Luckily for me, I think i'm so lax because I've never had problem-skin. But now that I'm getting "older" (UGH!), I've noticed a change in my skin for sure and with that, I want to find a routine that works for me. No one wants damn wrinkles and I'm definitely not getting Botox anytime soon. My solve? Skin Laundry! (Ps. Before you read on, I want to share that you can get your first time free).
My coworkers RAVE about Skin Laundry, telling me how they've seen such excellent results in only a month or so. I decided to give it a go and had the BEST first time experience ever. I was a little nervous because they use a "laser and light" method and as I'm sure you know, laser's are known to hurt. However, I have to say that pain was really mild and more so tickled than it did hurt.
What I was most impressed with was how the staff and technicians were so qualified and informative. Since I work in beauty PR full time, I'm used to working with skin scientists and I have to say, my experience was nothing but a positive one. The treatment itself only took about 10-15 minutes and immediately following my skin had the "Skin Laundry Glow." It still does!
My biggest problem areas are my nose and chin, where I tend to get blackheads and I've noticed that tons of them have disappeared (yay!). With one service under my belt, I'm excited for 5 more. Stay tuned, I'll be doing a little "before and after" post. In the meantime, check them out here to find a location near you!
In the meantime, shop the amazing Skin Laundry products below: