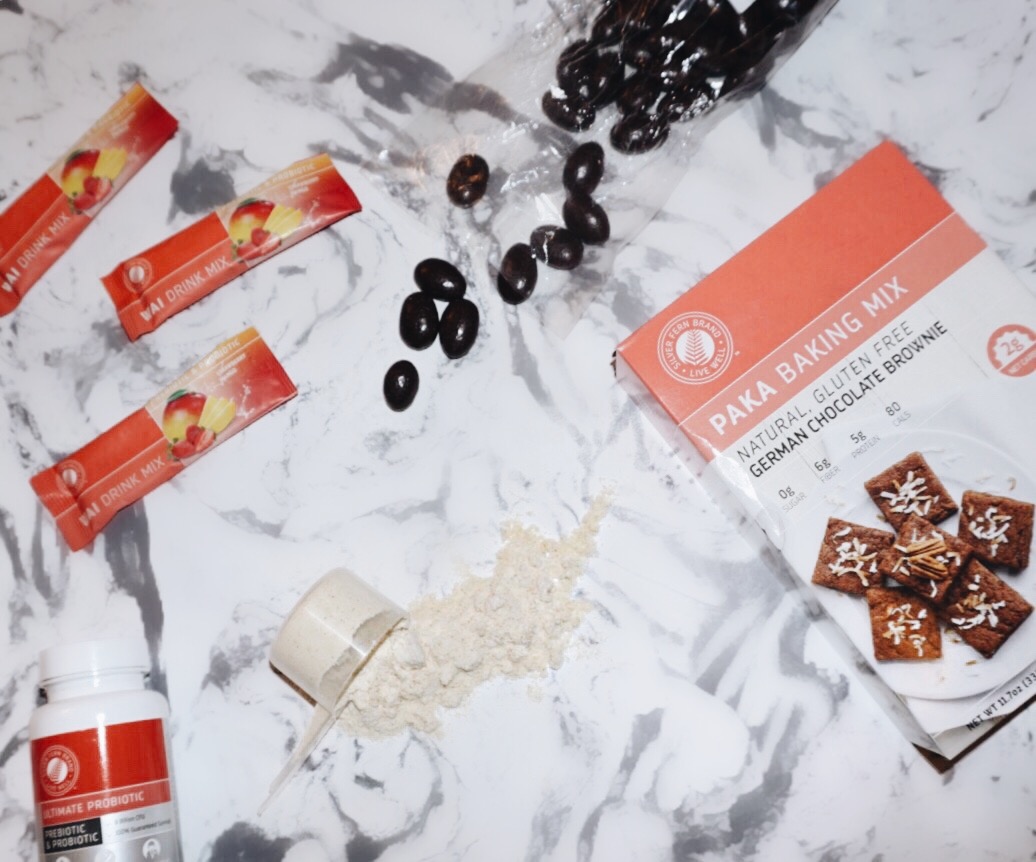 New Year, new products to try and new obstacles to tackle!
Like most, I'm trying to be more health conscious in 2017. That's why I'm so excited to have come across Silver Fern Brand, which has a unique approach to weight loss and healthy eating. The brand focuses on understanding that gut health has a huge influence on our metabolism and weight. Something you've never thought about, right? Me either! Well, until now.
As we all know, losing weight is very difficult, and keeping it off is even more difficult until gut health is restored. The unique program is a combination of products that include high fiber and clinically proven probiotic strains (very different than most probiotics on the market). The combo of probiotics and plenty of fiber are the key to restoring gut health, boosting metabolism and making weight loss easy. Other gut health benefits? Better digestion, nutrition absorption and an improved mood! Sign me up.
That said, I want to share a little bit more about each of the products I received! Read about each in detail below.
Ultimate Probiotic Supplement: Whether you are interested in gut repair, transforming a dysfunctional immune system, digestion support, immune support, or healthy bowel, the Ultimate Probiotic is right for you. Silver Fern Brand's probiotic supplement is unlike any other on the market and I was amazed to read how different is actually is (see for yourself here).
Wai – Probiotic Drink Mixes: We all know that water consumption is key to weightless, but it can get boring from time to time. That's why I was excited to try Wai drink mixes, which enhance your liquid intake with clean and natural ingredients. Wai is loaded with a powerful probiotic blend and the drink mixes are guaranteed to persist through your digestive track and stimulate your digestive health.
German Chocolate Brownie: Let's be real, even health nuts love dessert! This brownie mix is moist and rich bwith an astonishing 2 net carbs per serving. It's also gluten free and contains natural ingredients that sustain you with 5 grams of protein, 6 grams of fiber and 0 grams of sugar. 
70% Dark Chocolate Covered Almonds: These are a favorite of mine for sure! Chocolate has always been a diet no-no…until now. The 70% Dark Chocolate Covered Almonds were created by award winning chocolatier Art Pollard and are absolutely incredible. Full of fiber, protein, prebiotics and probiotics, these are the perfect treat for any diet.
Kai Meal Shake – 2 Pound Canister – Plant Protein: I love a good meal replacement shake – it's easy and delicious. But the Kai Meal Cinnamon Swirl flavored one is next level. It's the ultimate craving crusher, protein maximizer and superfood blend supplement on the market. It offers 4X better protein absorption than other comparable products which provides more amino acids for building lean muscle and supporting muscle recovery.
So what do you think? The program works as a standalone weight loss approach, but is actually designed to complement any existing diet plan to make it easier. I love it because I just incorporate the various "treats" into my everyday life/diet. Check out their website, which is SUPER informative for more information.