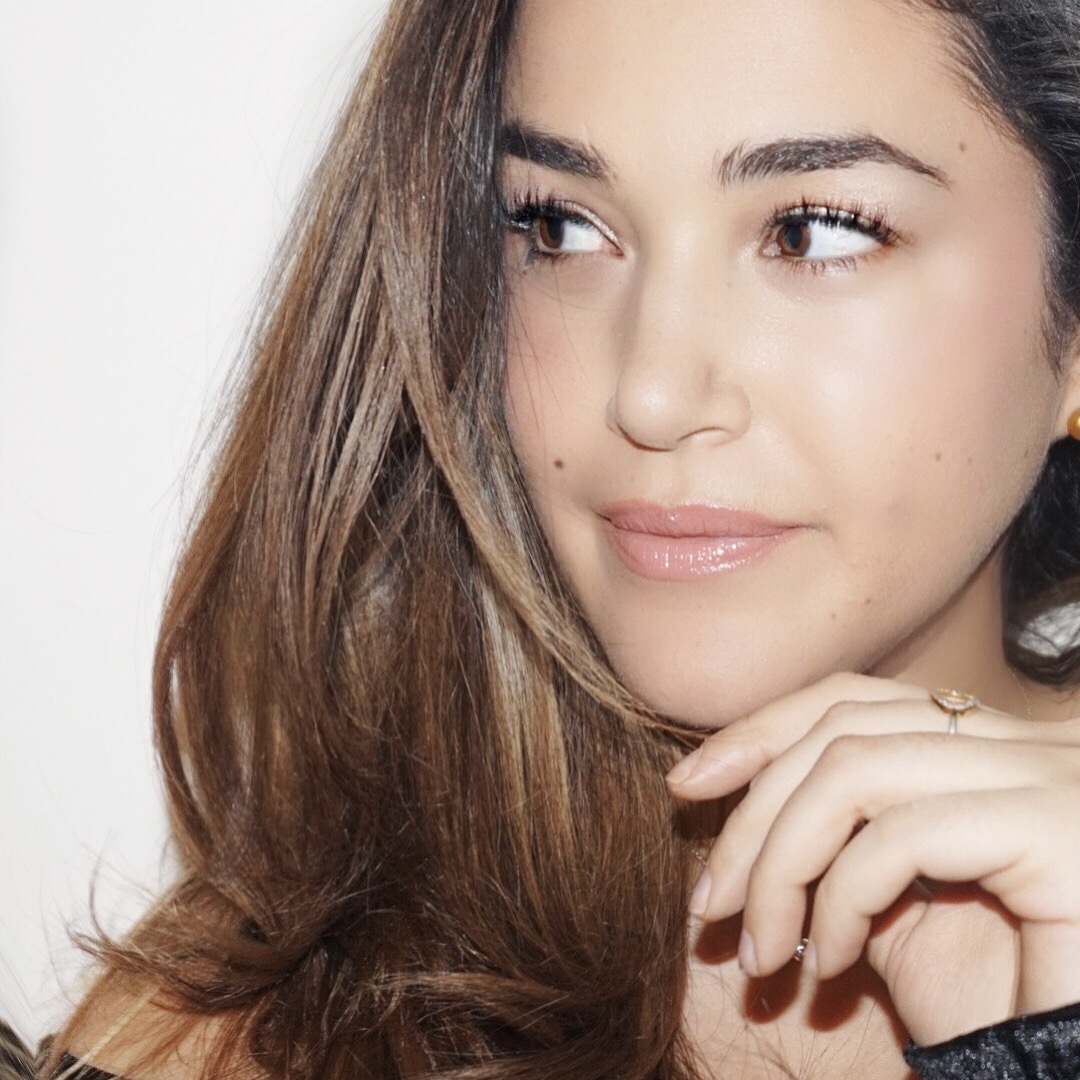 For those of you that watch my Instagram Stories or Snapchat videos, you know I get tons of beauty products sent to me on the reg. What's so fun about being a beauty blogger is that I'm able to try a slew of new products all the time. It helps me find what I really love. As such, I'm able to provide you guys with honest recommendations of what I actually use daily.
Lately I've gotten in a makeup groove and have been obsessed with the items in my routine. As I've said before, I'm not someone that cakes on makeup or loves a dark look, so I tend to like "glowy" / "natural" makeup. If you like this look too, I think you'll be pleased with the below product recommendations.
Milk Makeup Sunshine Skin Tint SPF 30 in "Sand"
I'm a big fan of using tinted moisturizer over a thick foundation. Again, I hate a "caked" on look. I've become obsessed with this Milk Makeup roll-on weightless liquid foundation because it's light, while also providing the right amount of coverage.

Milk Makeup Lip + Cheek Color in "Rally"
I love this product because it's so versatile and pigmented. I use this generally for my cheeks as a blush, but it's also perfect if you want rosey-pink lips. Don't let the bright pink color fool you though – you can make this as bright or dull as you want by controlling how you layer on the color.

Flower Shimmer & Strobe Highlighting Palette
This palette is AMAZING. I'm really picky when it comes to highlighter and generally only like powder highlighters vs. liquid. This one is killer! I use the blush-toned one as a highlighter and mix the nude/gold colors together as eye shadow. Affordable and effective.

 Clarins Instant Concealer in #2
One thing that I can't live without is concealer. Even if I have no other make up on aside from it, my entire face already looks better with a few dabs of concealer. Such a staple.

 Anastasia Beverly Hills Brow Wiz in Dark Brown
I've said this before, but I honestly don't  need to color in my eye-brows that much since they are naturally really thick. However, i do have a few "bald" spots (weird I know) in both of my brows, so I carefully color them in with this amazing pencil.

IT Cosmentics Superhero Elastic Stretch Volumizing Mascara
This mascara is my forever-favorite. I don't have naturally long lashes, but I can honestly say that this mascara thickens and elongates them instantly. Highly, highly recommend this product.

L'Oreal Infallible Lip Paints in Spicy Blush
Don't let the color of the packaging fool you, these lip paints come out a bit different than you'd expect. I've been loving the "Spice Blush" color. It's a great mix between a natural pinkish-nude. Plus, it's glossy and doesn't dry out.