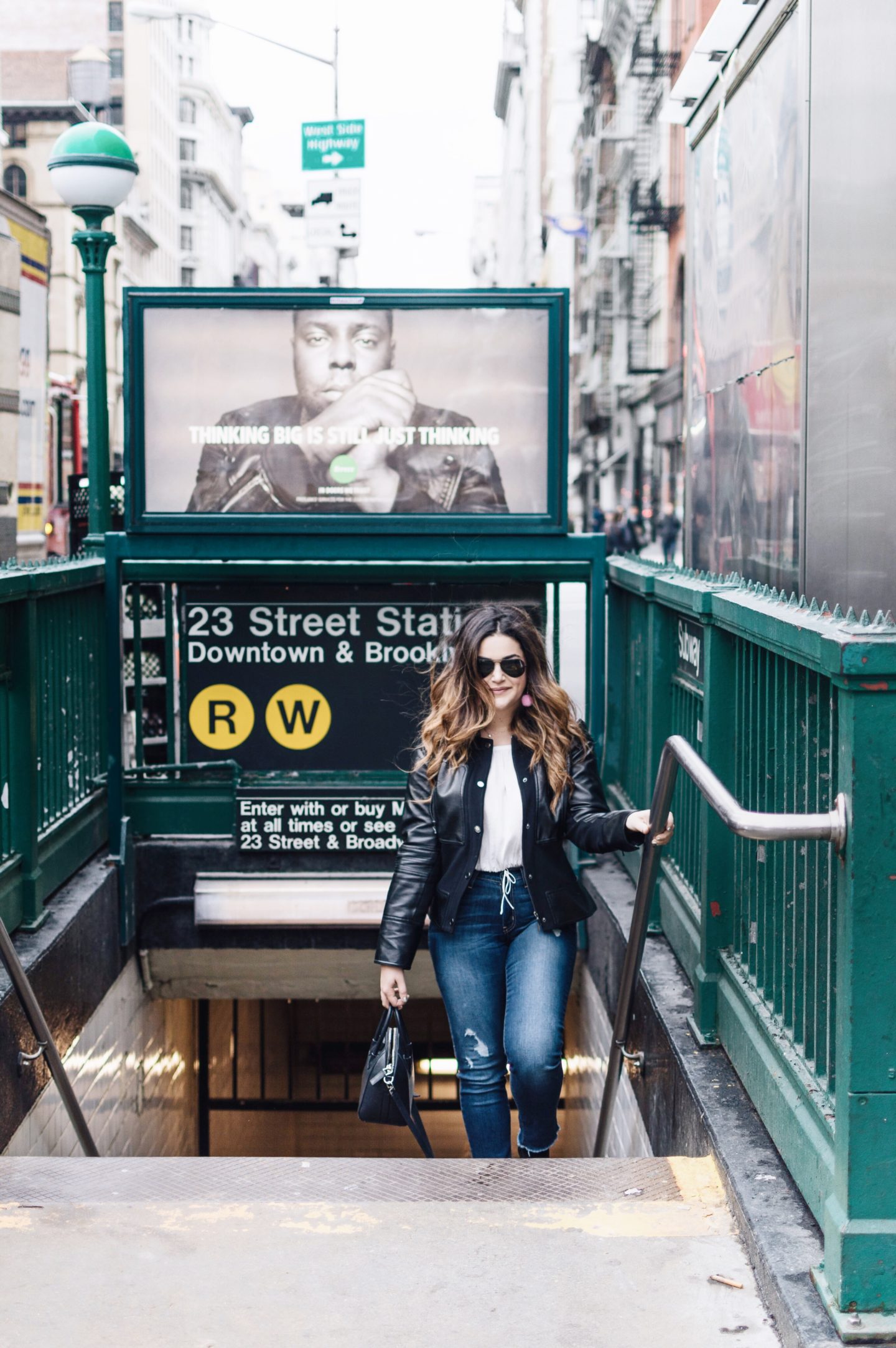 This past month, I found myself feeling a little blah and unmotivated when it came to running and maintaining Publyssity.com and @Publyssity on Instagram. Not only was I iffy about the content I was producing, but I was feeling like my following was at a standstill.
Since I have a full time job, I work on my blog during off hours, which means I'm either up at 6:30am shooting with my photographer or I'm staying up late at night to finish up articles and to outreach brands. Due to this, I found myself choosing to take the convenient route like shooting outside my apartment before work vs. seeking out a destination around the city with character and culture. I was going through the motions of picking out outfits, shooting them and posting them, but I wasn't taking my time to actually style them to the best of my ability.
I'm not sure what changed, but something in me clicked while I was browsing my feed. I started to feel like I could do better because I can. Just like that, a light bulb went off in my head and I started brainstorming ways I can fulfil my vision. As such, I've decided to get back to blogging more vs. just focusing on Instagram content. I'm also going to seek out new areas to shoot at (first on my wish list is Dumbo). Plus, I'm going to spend more time styling and curating outfits. I'm also going to try something new – more video content! And lastly, I'm going to learn to be patient.
Instead of relishing in the success of my following thus far, I often find myself wanting more, more, more. For bloggers and social influencers, I think it's really common and easy to feel this way. We often see the success of others and think, "Why is it taking me so long to hit my next milestone?" However, I need to learn to sit back and trust the process. Many successful bloggers I know have been at it for years and years, so I need to realize that it doesn't just happen overnight.
So please continue to watch as I evolve and learn. After all, we're all in this together and I couldn't do it without all of you.