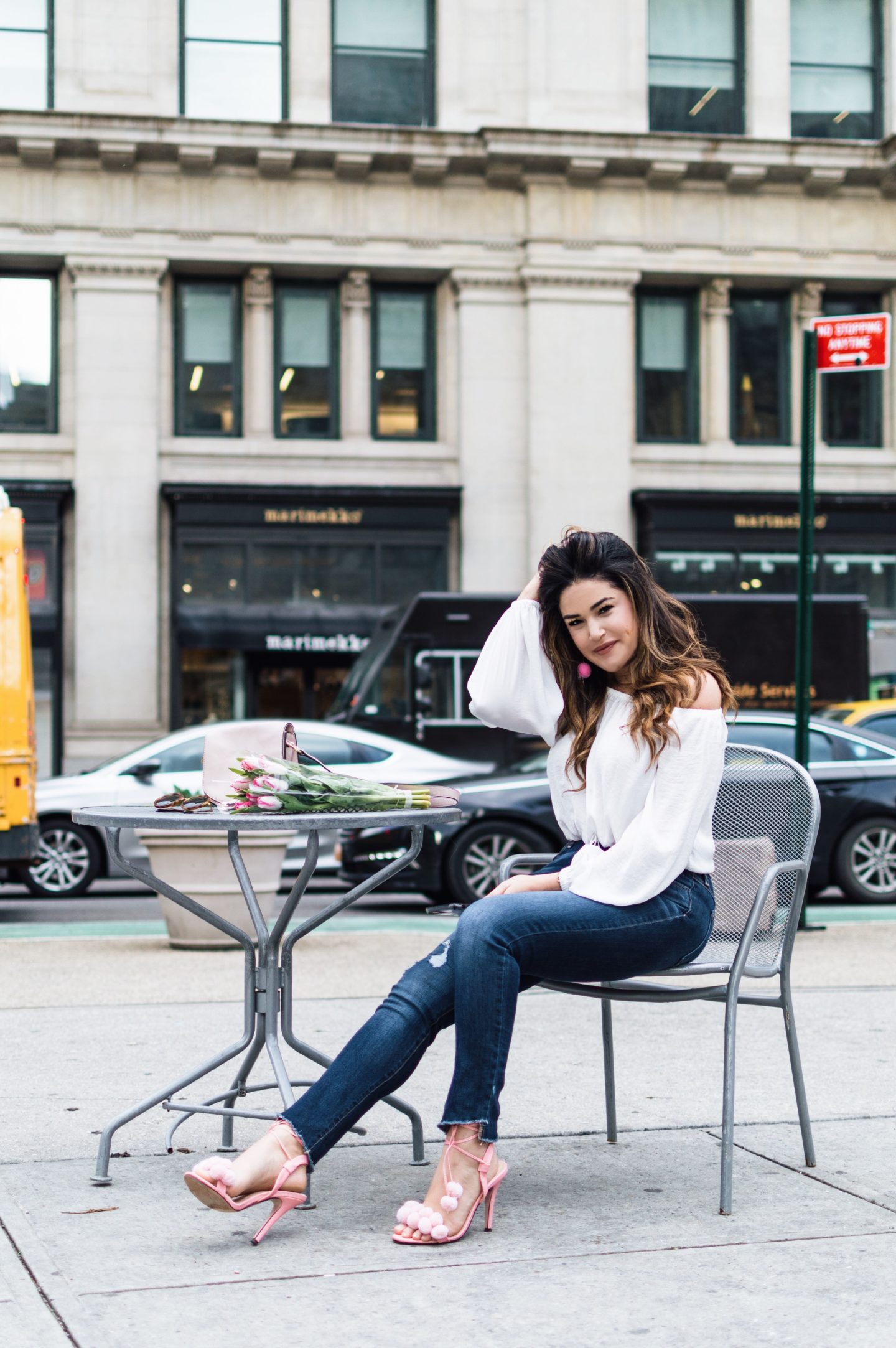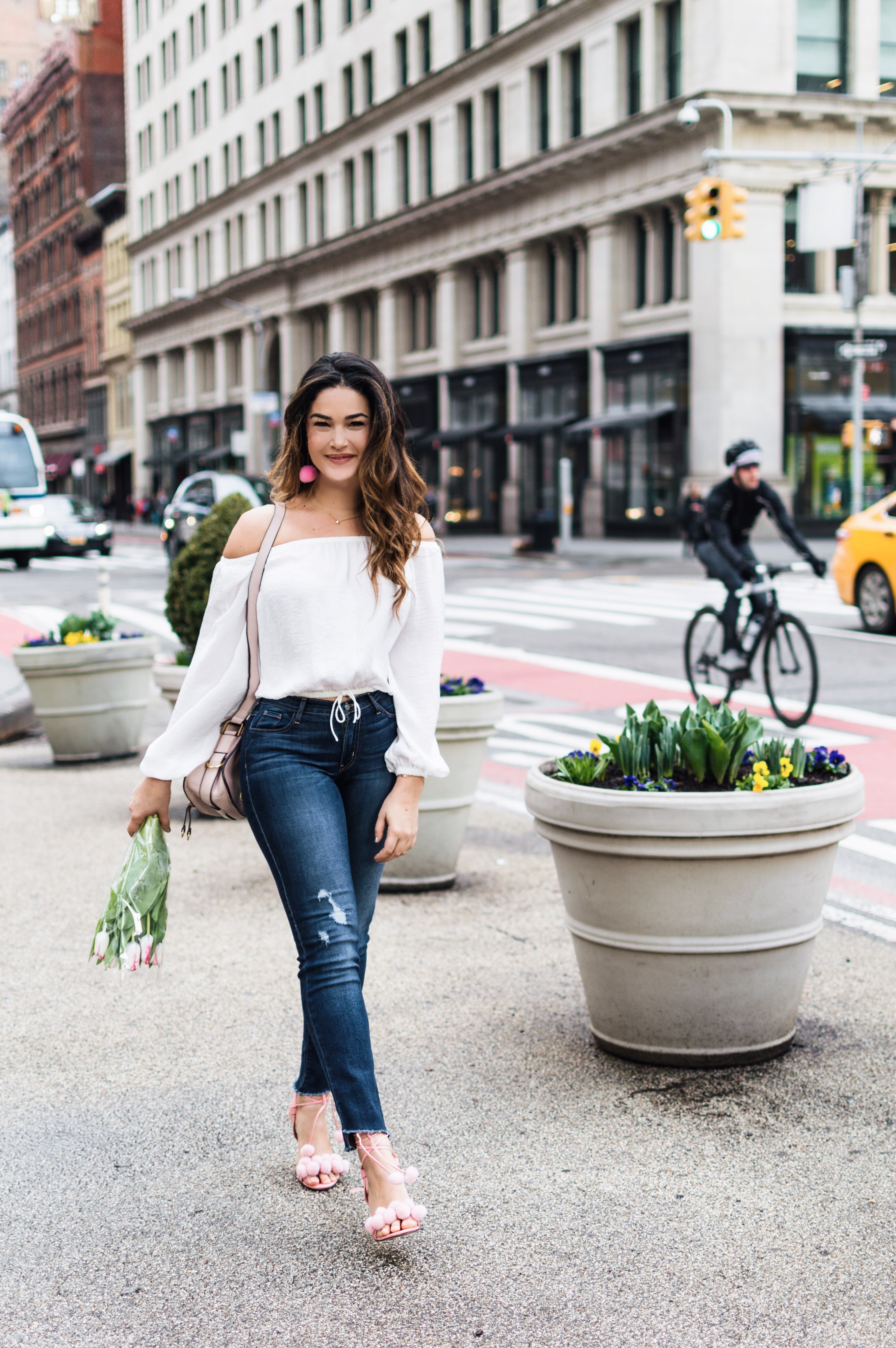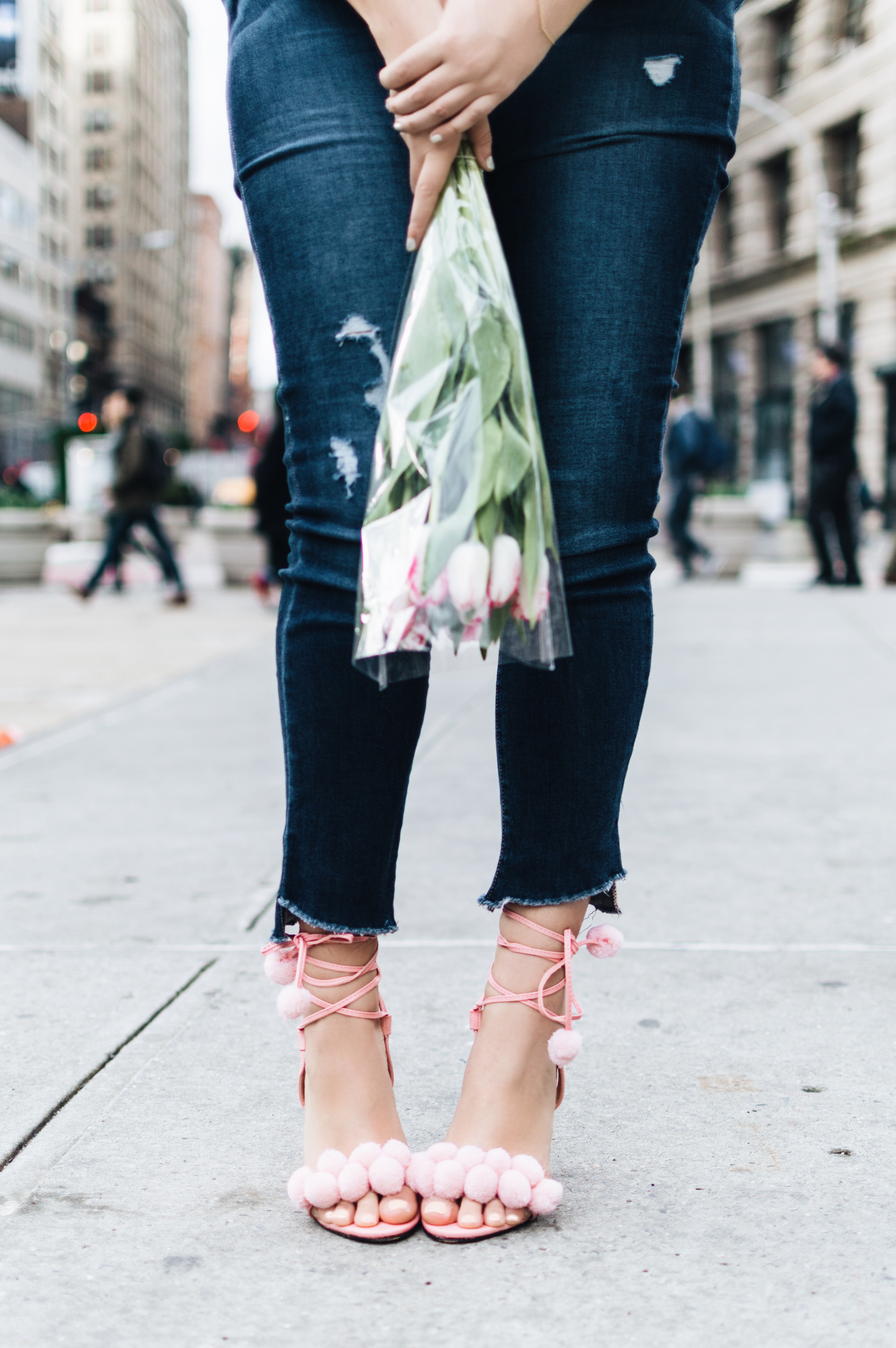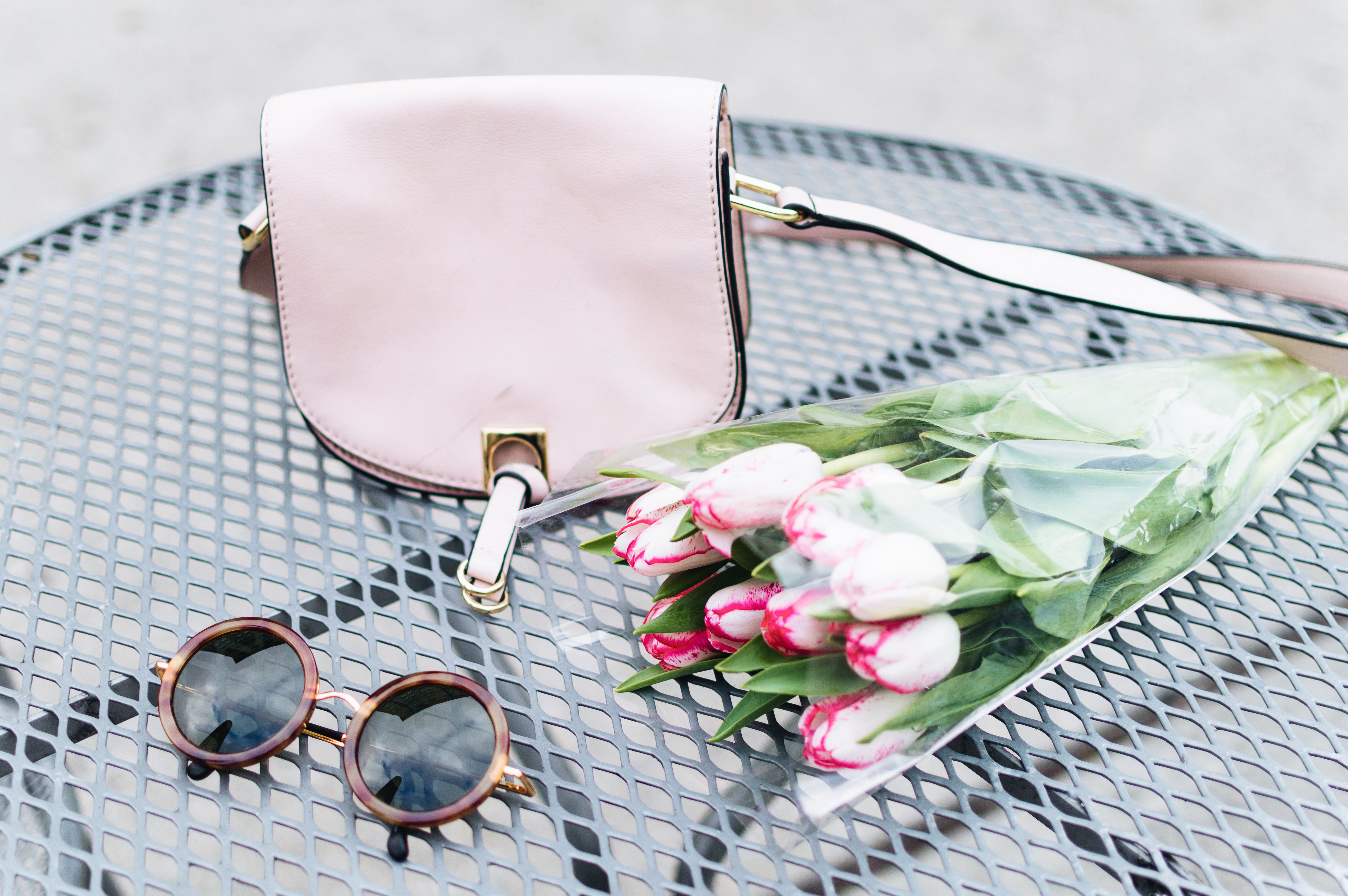 You've seen it all over your Instagram feed. You've seen it walk down the red carpet at major award shows. You've seen it at your favorite cafés or matcha shops. Hell, you've even worn it. But the one thing you may not know is why "millennial pink," as The New York Times is calling it, is the biggest thing right now.
The thought of bubble gum, or worse, neon pink used to make me literally cringe. For years and years I refused to wear such a thing. In fact, I threw out everything in my closet that even resembled the lovey-dovey color. Fast forward to 2017 and half of my wardrobe is shades of pink. In fact, my wardrobe has been this way since 2016. Usually I'm used to a "color of the year" sweeping in and making its mark, but something is different about this trend – it's here to stay.
As such, some of the worlds most respected fashion bloggers like Marianna Hewitt revolve their Instagram feeds and websites around shades of blush and soft pink. Even brands like Glossier are choosing to launch campaigns designed around this very same theme.  The question of "why?" still remains.
According to The New York Times, they seem to think the answer is as simple as the fact that, "the color keeps on selling product." Not only that, but in this social-media obsessed world we live in, the color "happens to be both flattering and generally pleasing to the eye," according to Editor Lauren Schwartzberg. I couldn't agree more.
We're also in an interesting moment of time where both women and men aren't afraid to break outside of cultural norms by wearing a color that has been perceived as gender-specific for years. So as spring continues and summer nears, don't be surprised if you see this trend on everyone and everywhere.
For those of you that haven't hopped on the bandwagon just yet (or for those of you that are so obsessed that you just want MORE), you can shop some of my favorite "millennial pink" items below, plus the look that I'm wearing in the pictured photos. Enjoy!
My Look
As you can see, for this look, it's all about the "millennial pink" accessories, rather than a full-pink outfit. From my earrings to my heels to my purse to the flowers, all of my accessories bring this trend to life.

Home Decor
From fluffy pillows to lush blankets and beautiful candles, you can't go wrong. Below, show some of my all time favorite millennial pink decor items. Perfect for a small apartment or girly makeup room.

Women's Fashion
I've pulled together some looks ranging from comfy t-shirts to fun dresses that all embody the essence of blush pink. Click around below to shop your favorite styles.

Men's Fashion
A man in pink is a confident man. There's no better time than the spring/summer to wear vibrant and bright colors, especially on items like swim trunks or collard shirts.