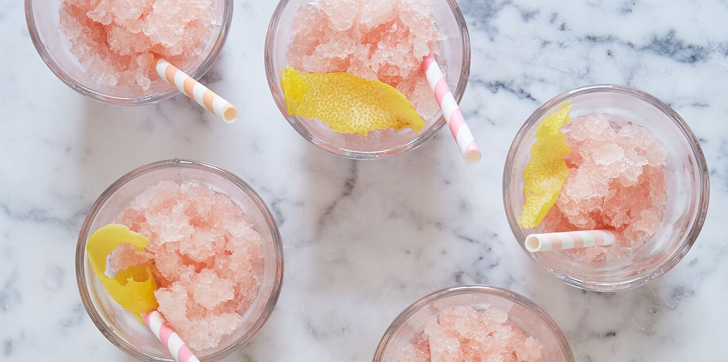 I don't know when "Rosé Season" officially begins, but for me, it starts the second the temperature outside hits 80. Considering the weather's been beautiful this week, I want to formerly say happy drinking ya'll!
At the risk of not sounding like an alcoholic, there's just so many reasons I love rosé. It just reminds me of summer, friends and warmer times. While it's perfect in its natural form, there's a new and improved version that's straight up next level. Enter, frosé. Yes, frozen-rosé.
If you want to be fancy, by all means make it yourself. See the tutorial below:
OR, if you're like me and just want to cut to the chase and soak in the ambiance of a beautiful restaurant, you can enjoy frosé at various locations around New York City. Below, find my list of top places around NYC to sip on some frosé.
Bar Primi
I could be wrong for saying this, but I consider Bar Primi the originator of frosé. The hot spot was the first place that I started seeing this fruity and fun beverage pop up. Now, it's hard to miss it while scrolling your Instagram feed during the summer months.
Extra Fancy
Frosé isn't the only frozen beverage this gem serves. In fact, you can enjoy an assortment of delicious drinks, all while grabbing some good eats. How can you go wrong?

Toro
Generally known for it's food, Toro is a NYC fav. However, don't look past the frosé selection. No summertime meal is complete without the perfect paired beverage.
Gansevoort Park
This place is conveniently around the corner from where I live, hehe. Not only is the space beautiful, but there's a rooftop bar! Soak in the sun and sip on some deliciousness.