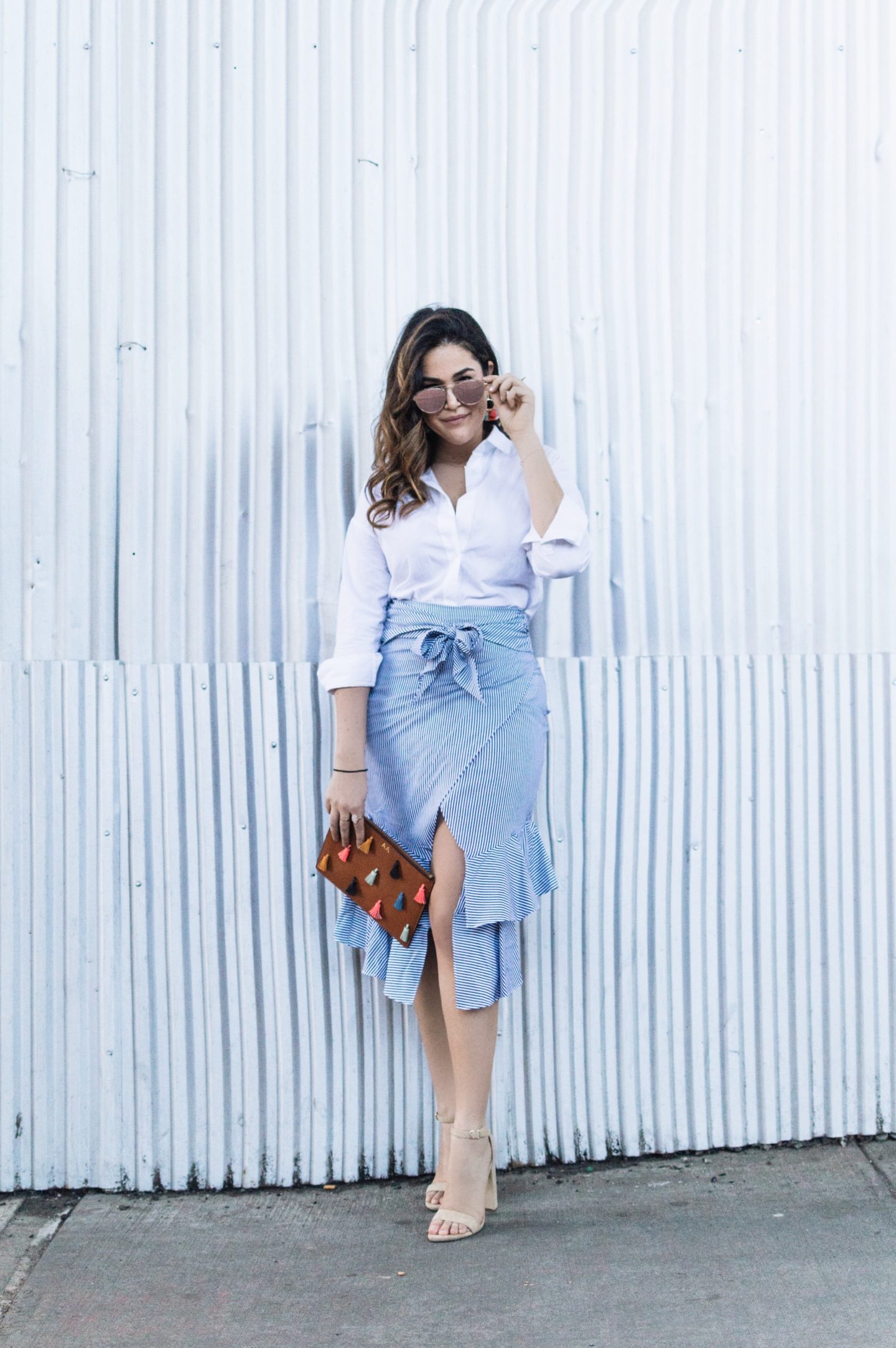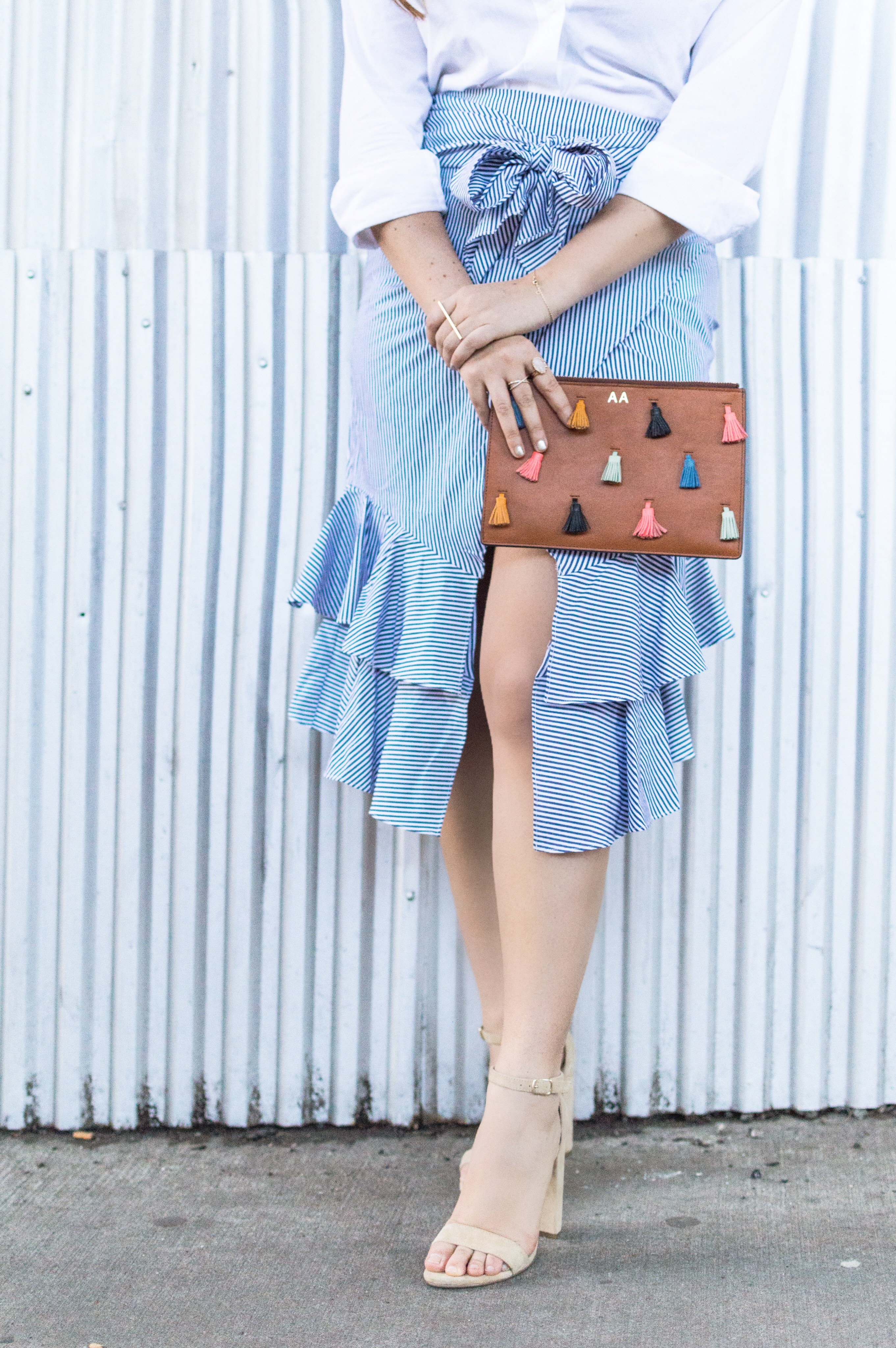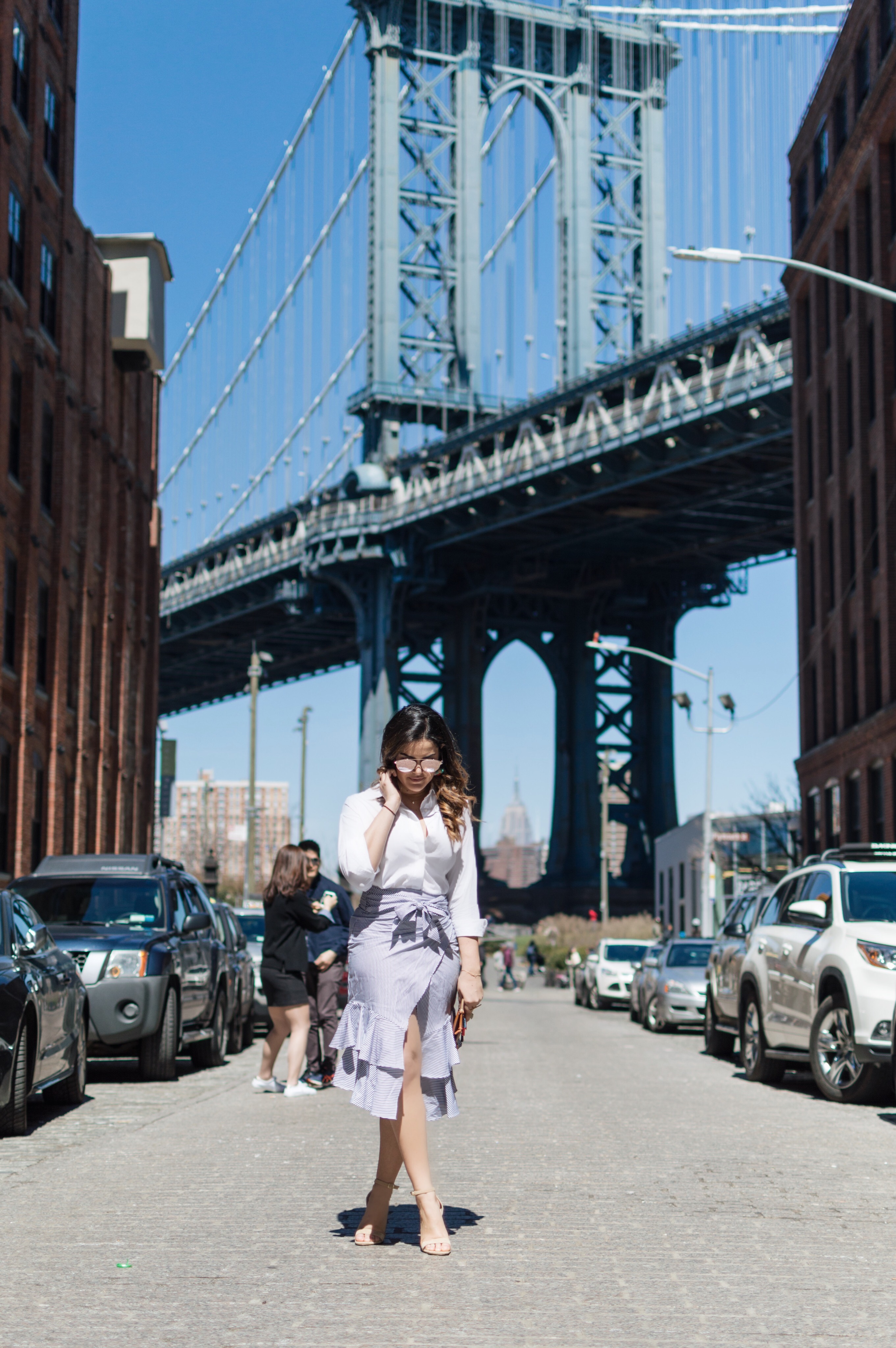 I saw this skirt featured on Bloomingdales Spring Edit and needed to have it! I searched online and was so sad to realize it was sold out. Luckily, I was able to snag it in store. For those of you that are interested in it, but unable to find it in store, I linked to a few VERY similar versions by the same brand above. Now you can still mimic the exact same look!
I really loved the way this skirt was paired online, so I mimicked the look with some items I already had like nude heels, a tailored white button down and fun accessories such as tassel earrings and a clutch. Ps. how darn cute is this initialed clutch? It also comes in a satchel and tote bag form – also linked above.
If you like this look, you're in luck because you will for sure continue to see tassel, stripe and ruffle EVERYTHING as we transition from spring to summer. This trend is here to stay all season long.