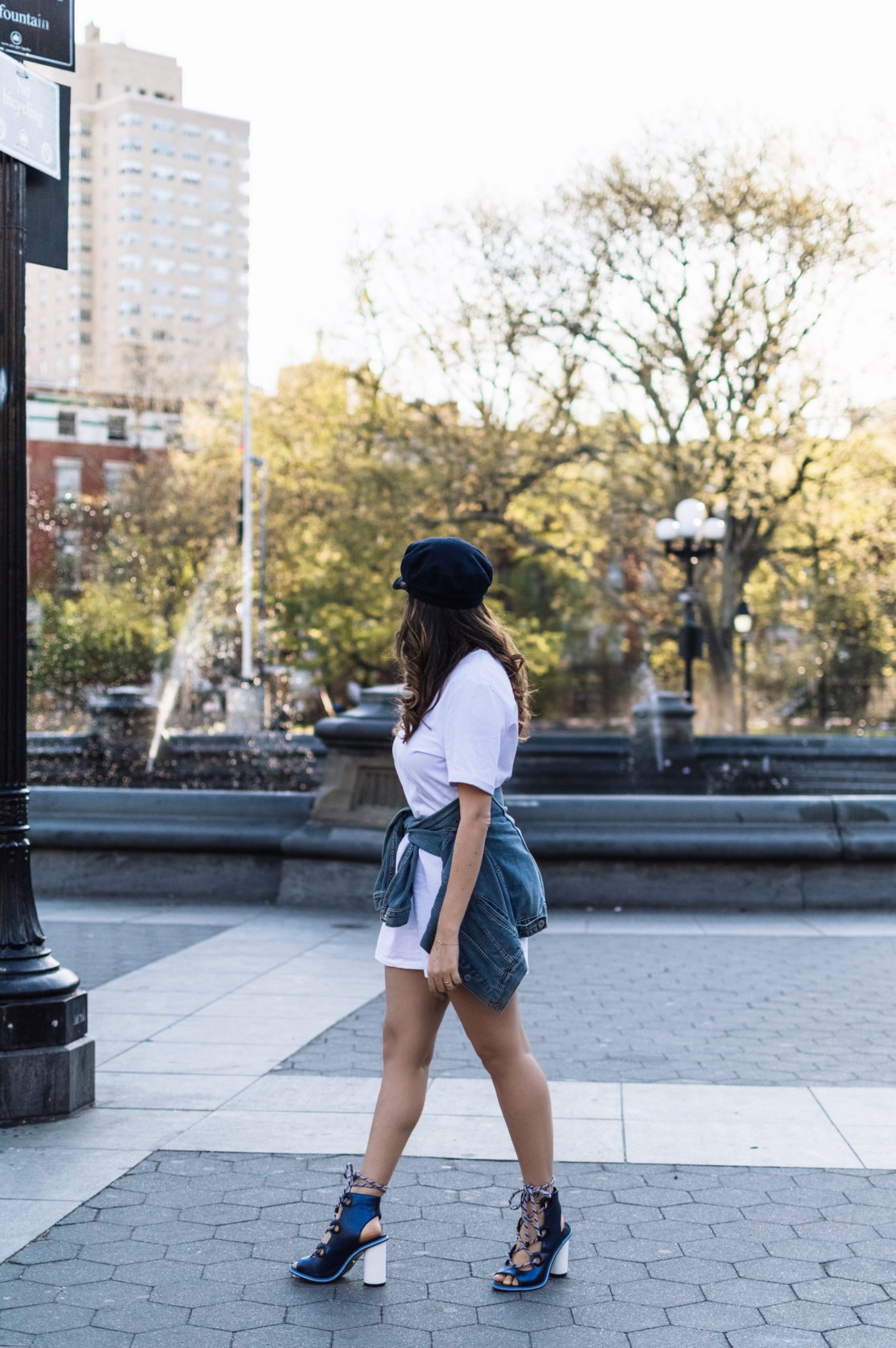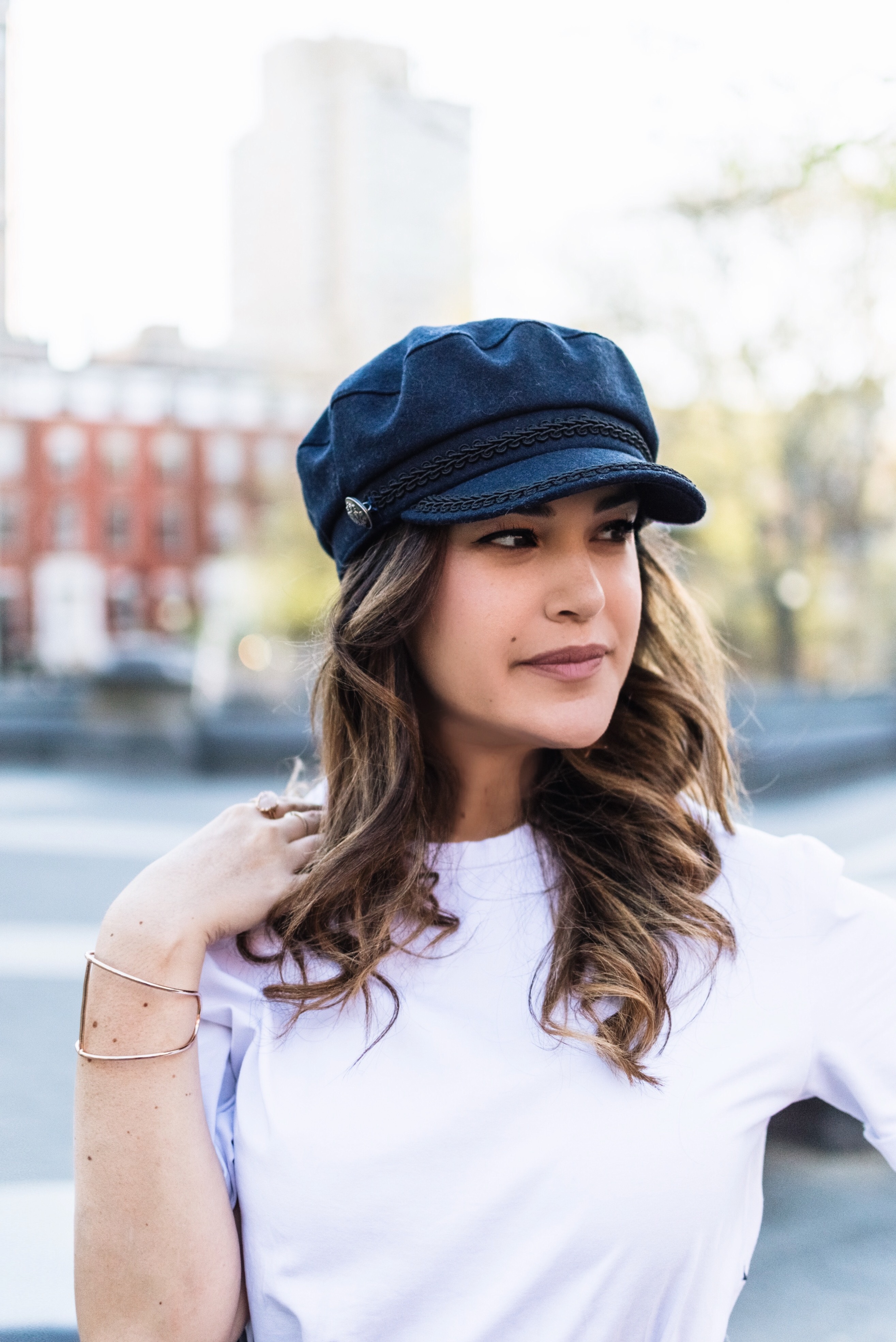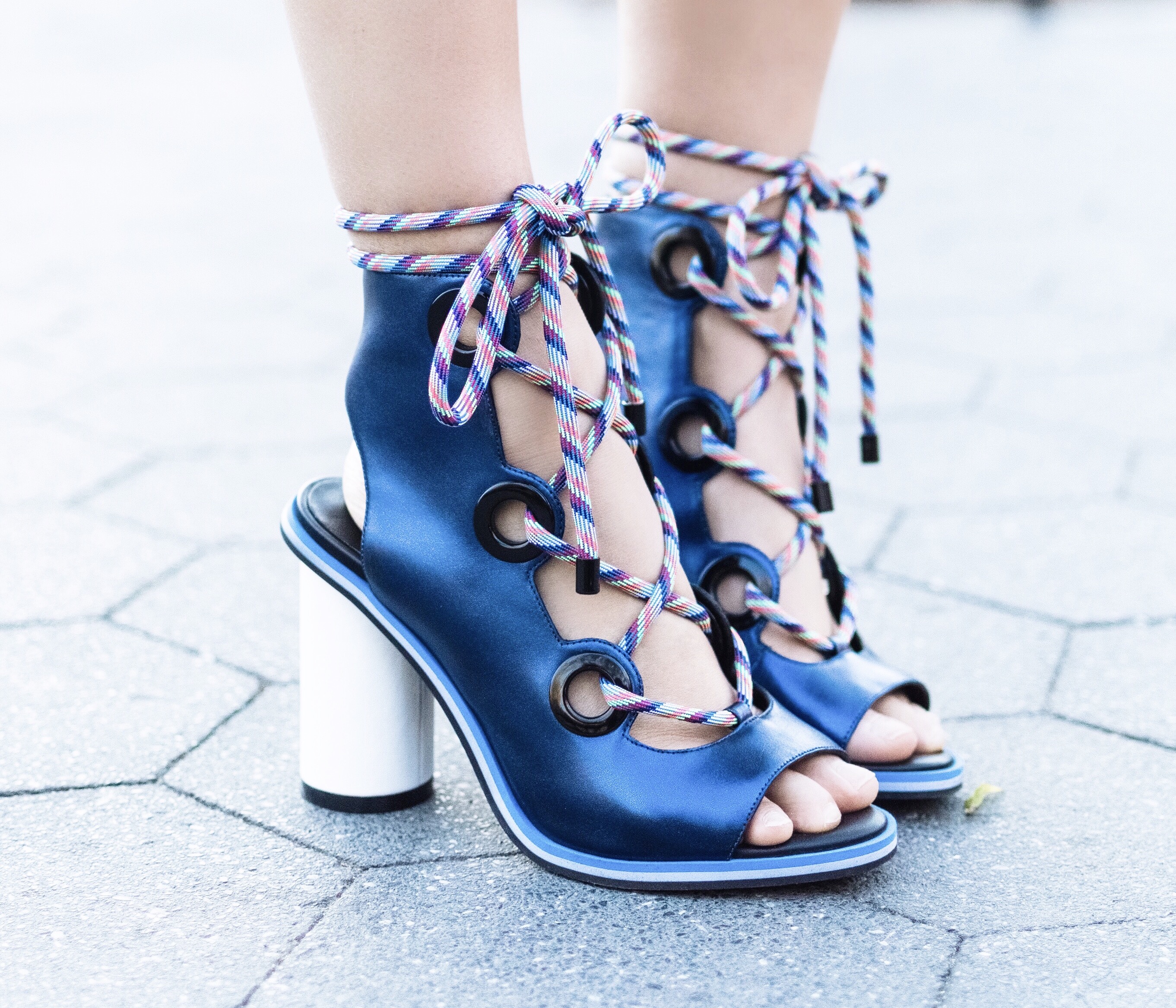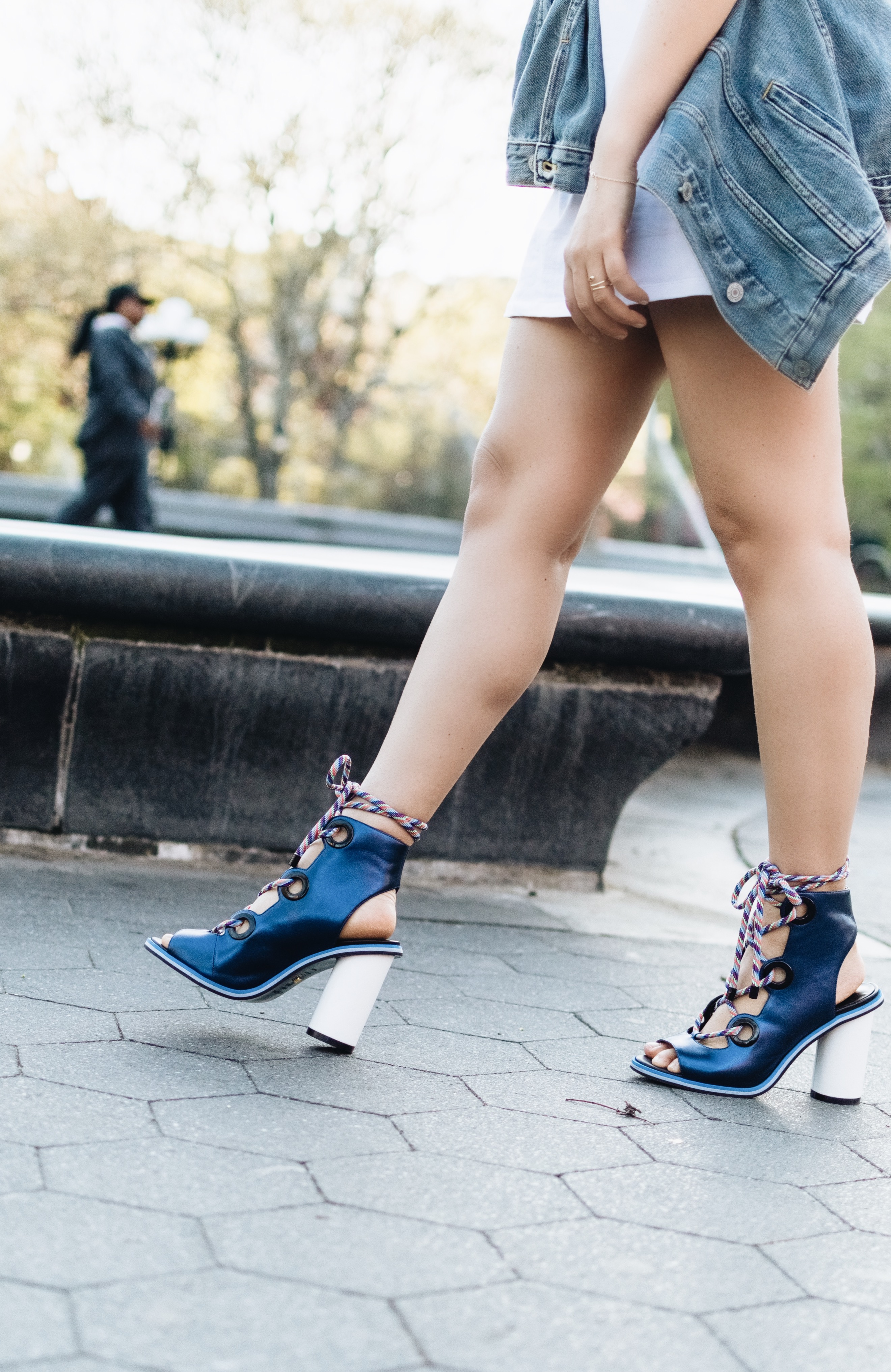 My favorite kinds of outfits are the ones that are just thrown together, yet feel super comfortable and somehow end up looking chic at the same time. For some people, mix matching items isn't always super easy, but I promise you, once you nail the "casual & chic" fashion formula you'll never look back.
So what's the formula? I like to think of it like this: Heels or Booties + Casual Pants or a Dress + a fun Accessory (Hat, Earrings, Bag) = Casual & Chic Style. Simple!
Take the outfit pictured above for example. The morning before my shoot I couldn't figure out what to pair with my favorite Kat Maconie heels. Since the shoes already have so much detail, I didn't want an outfit that did, too.  As such, I decided to throw on a mini t-shirt dress and blue hat to complete the look. As a last touch, I tied my denim GAP coat around my waist to give my look some added character.
Try it out for yourself! I linked to some items below that can help you nail this fashion formula.