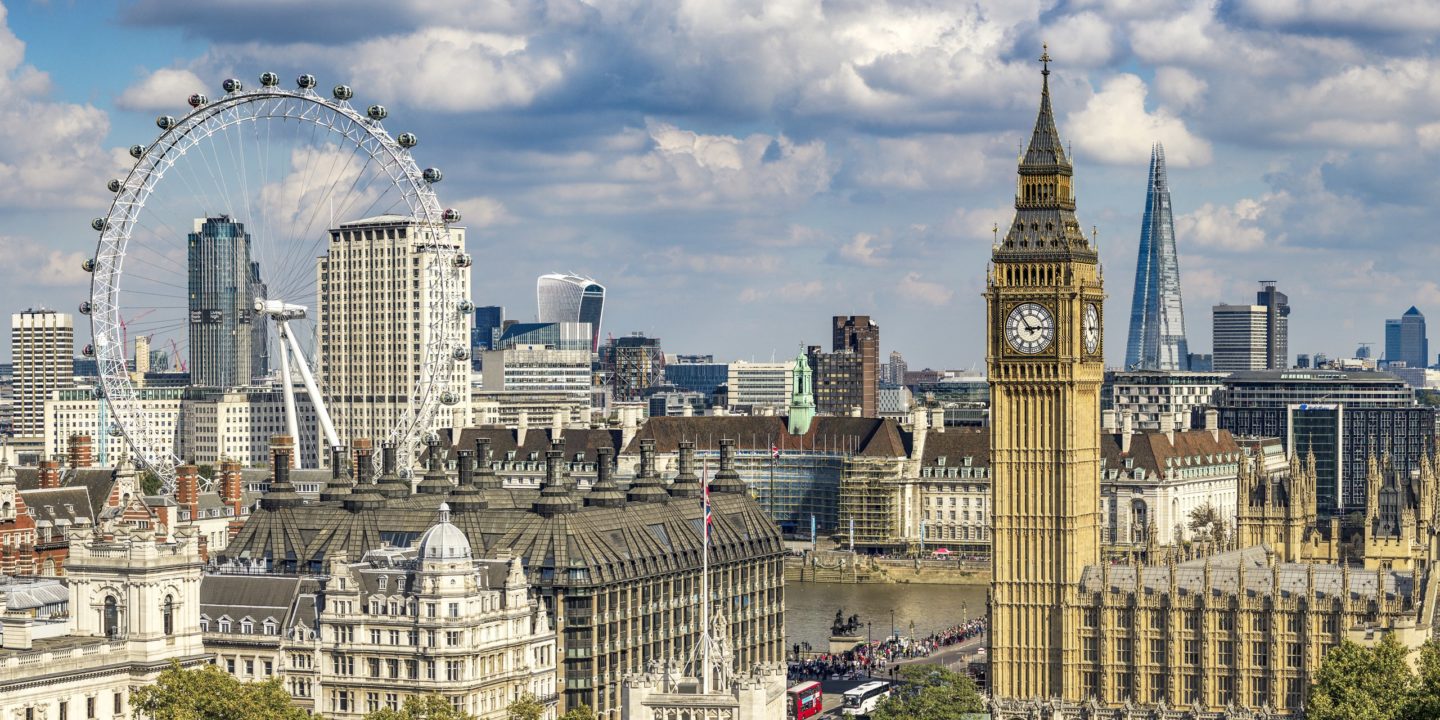 It is easy enough to do a quick Google search to identify what to see in London – watch the Changing of the Guards at Buckingham Palace, ride the London Eye, see Big Ben & the Parliament, visit Harrods, etc. But if you're like me, you don't want to just see the "main attractions" when you're visiting a new city. You want to see the hidden gems and get a true sense of what it's like to live in another place.
Since I had the opportunity to spend an extended period of time in London, I was able to really get a feel for the culture. Aside from seeing the main tourist attractions, I got to see nearly every part of the city. As such, I've compiled a list of not only my favorite restaurants and recommendations, but the most Instagram worthy spots around the city.
---
RESTAURANTS & CAFES
SKETCH
While this destination for food, drinks, art & music screams Millennial Pink, it's actually been around for quite some time. The quirky, 18th-century townhouse tea room transforms into a cocktail lounge every evening. It's no wonder this place is a celebrity & influencer hotspot. I had seen Sketch all over social media and was unsure what to expect because we all know places can sometimes be overrated. However, this did not disappoint. In fact, visiting Sketch was one of my most memorable experiences while in London. The afternoon tea serves up an assortment of delectable treats, such as caviar and quail egg, an assortment of tea sandwiches, pastries and the most delicious scones with jam.

CLOS MAGGIORE
This modern French restaurant features a flower-filled conservatory and log fire. Be sure to make a reservation in advance so you get seated in the most scenic back room. As you could imagine, the French cuisine is rich (but in the best way possible) and served by a slew of professional staffers. Plus, the wine menu is extremely notable – with something for everyone. I'd recommend ordering the duck – duh!
MASSIMO RESTAURANT & BAR
While I was staying at the Corinthia Hotel, I decided to dine within at upscale Italian eatery, Massimo. The space has opulent art deco décor and serves seasonal dishes. Each and every meal was absolutely exquisite. From the charcuterie board and bread basket starters to the delicious main meals and wine – this place did not disappoint. After dinner, you can stay within the hotel and head to BASSOON BAR, an elegant, relaxed hotel bar with black and cream decor, for classic cocktails and live lounge music. The young man singing was absolutely amazing!
AUBAINE SELFRIDGES
Another French favorite! This all-day bistro is a modern, light-filled space with exposed pipes, tiled floors and gorgeous purple flower decoration. If you're looking for a restaurant near Bond Street, look no further. This spot is in the midst of the luxury shoe department in Selfridges. Aubaine is perfect for those who wish to shop and lunch. Sounds perfect if you ask me!
PEGGY PORSCHEN
By now you know I love pink, so Peggy Porschen is no exception. This pink, chic bakery features creative cupcakes, fancy cakes and other sweet treats, plus tea and champagne. What else could a girl want? This spot is notorious for "flatlay" photos and exterior snapshots. I had the chance to shoot here with a London-based photographer and came across a few other people trying to snap a photo as well. It's too pretty to pass up!
CLERKWELL GRIND
This restaurant is located in an old warehouse building in Clerkenwell, which is cool within itself. The cobalt blue and pink décor makes for the perfect photo. Plus, the food is delicious – serving up breakfast, lunch and dinner. The Club Bar portion is open late night and offers an assortment of dinks as well.
---
MUST-SEE LOCATIONS
BYWATER STREET, CHELSEA
In the heart of Chelsea is Bywater Street, a small little alcove lined with colorful houses and a cobblestone street. Among this area you can find "Brownstone" style houses ranging in soft colors like baby pink, soft yellow and light blue. This is the perfect spot to capture a photo or to just take a leisurely stroll. What I was most impressed by was the amount of homeowners that I noticed coming and going while I posed for photos. The street may appear secluded, but everyone was out and about.
WESTMINSTER
This area is an obvious must-see. Here, you can see how strikingly beautiful the Parliament Building and Big Ben are. Plus, the London Eye makes for a great backdrop for any photo. If you have the time, you can even purchase a ticket and ride the London Eye to get 360 views of the entire city. As if that's not enough, pop into an infamous red photo booth for a signature London-esque picture.
NOTTING HILL
This affluent district in West London is extremely picturesque with buildings featuring colorful hues and beautiful architecture. Arrive early in the morning to avoid big crowds so you can get the perfect shot.  Denbigh Terrace road, just off Portabello road is recommended.
CHERRY BLOSSOM AVENUE IN GREENWICH PARK
If you're visiting London in the springtime, be sure to stop by this beautiful treasure. The avenue leading up to the Ranger's House is covered by a slew of cherry trees, which leave remnants of beautiful pink petals all over the ground. If you're lucky enough to see this beautiful sight, you'll understand why it's made the list.
---
SHOPS
LIBERTY LONDON
This place is a must-see London staple. Liberty is a department store on Great Marlborough Street in the West End of London. The store sells an array of luxury goods including clothing, cosmetics and fragrances, jewelry, accessories, homeware, furniture, stationery and gifts. The spot is famous for its floral and graphic prints, which are sold at the store. Plus, you'll notice the outside of the shop, including its lovely flower display, is often showcased on social media.
FORTNUM & MASON
Aside from Tiffany & Co, I've never seen a store use turquoise packaging – until now. This department store in Piccadilly is unlike anywhere I've ever been. Within, you can find an assortment of gourmet chocolate truffles, biscuits and teas, as well as an array of décor like teapots, serving dishes and linens.
HARRODS
I couldn't leave out this famous luxury department store. While it's unlikely you'll be shopping for home furnishings or high-end décor while traveling, you can head to the "souvenir" floor to purchase some affordable keepsakes such as ornaments, scarves and trinkets.
Hope you enjoyed this guide! Any questions? Let me know!