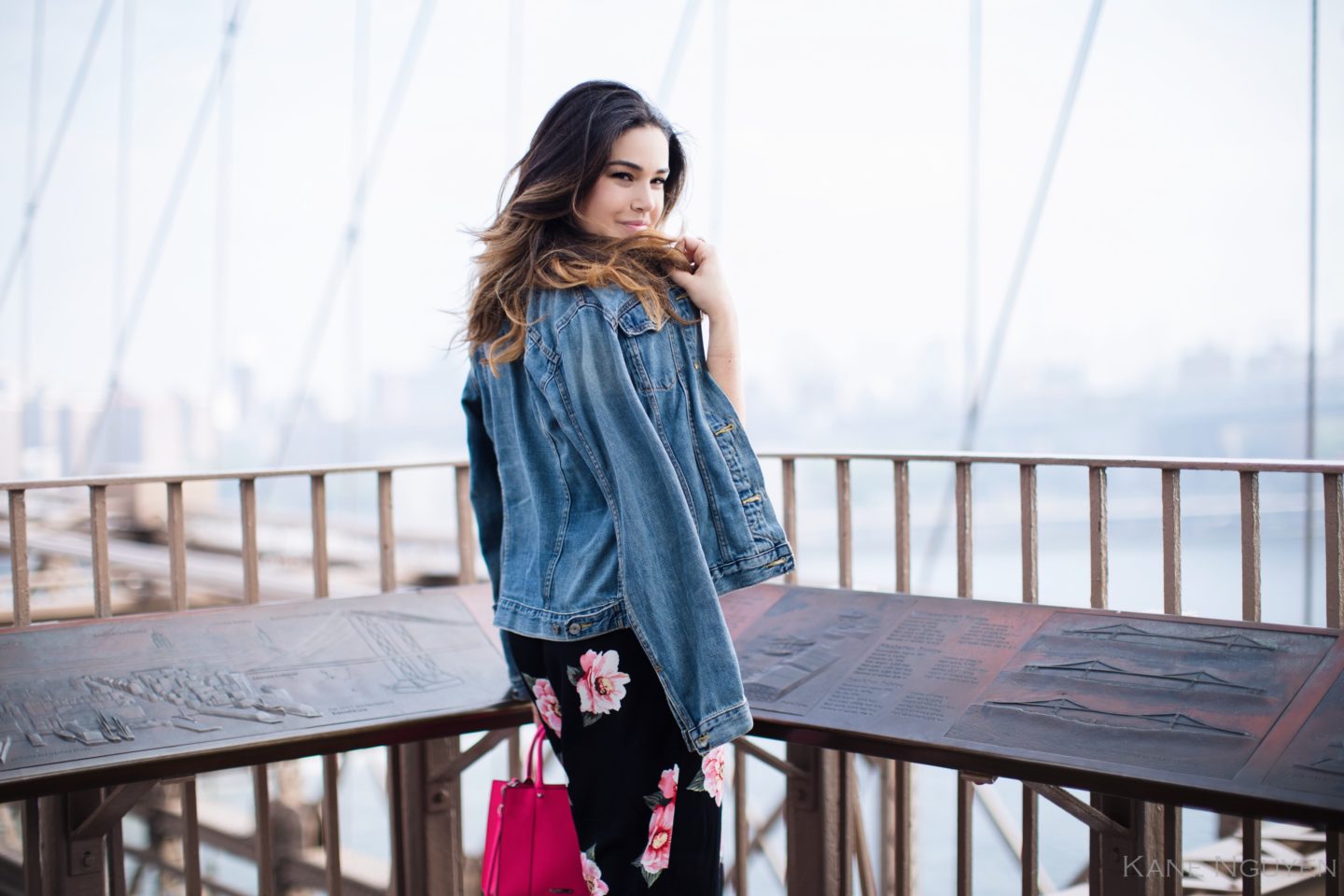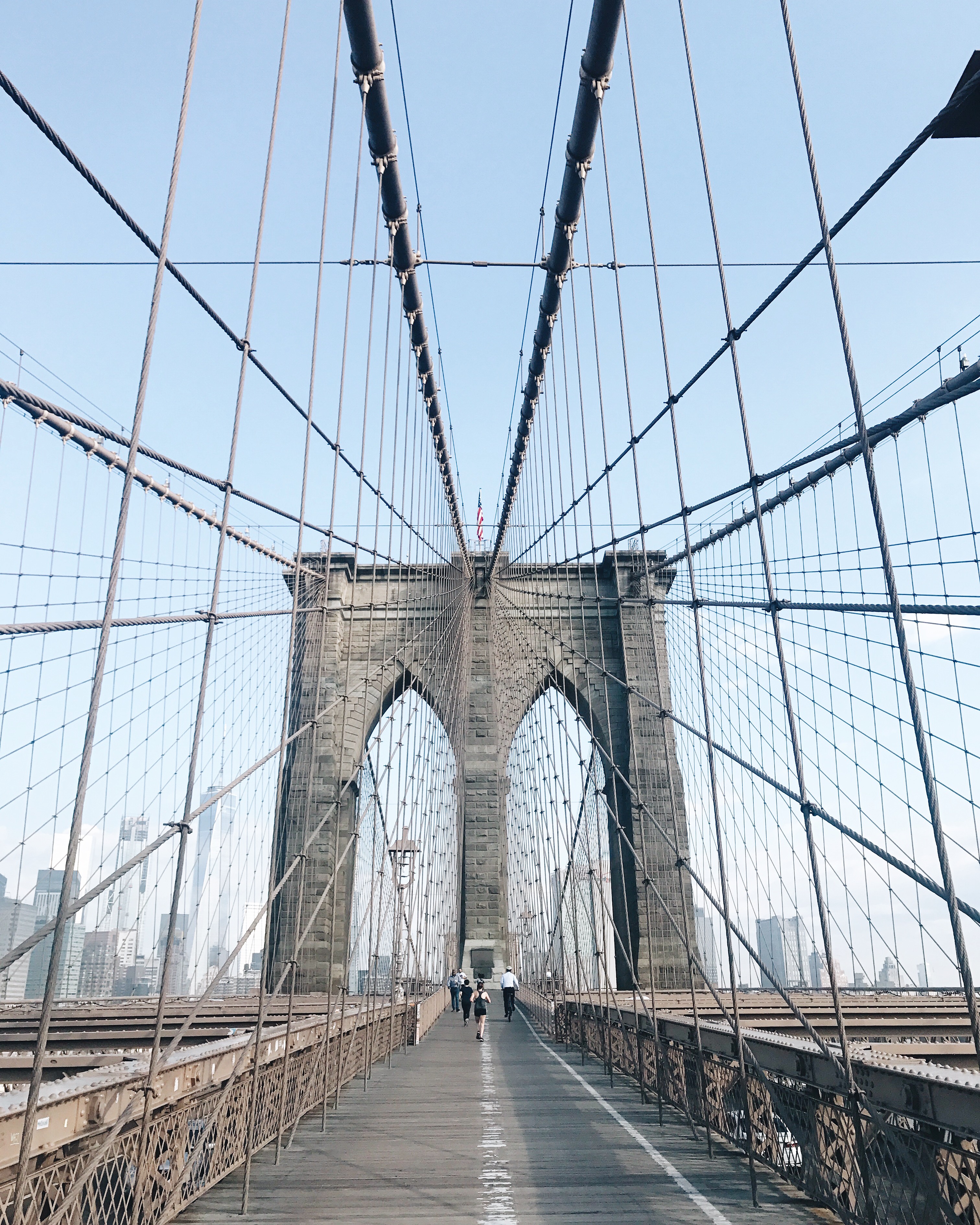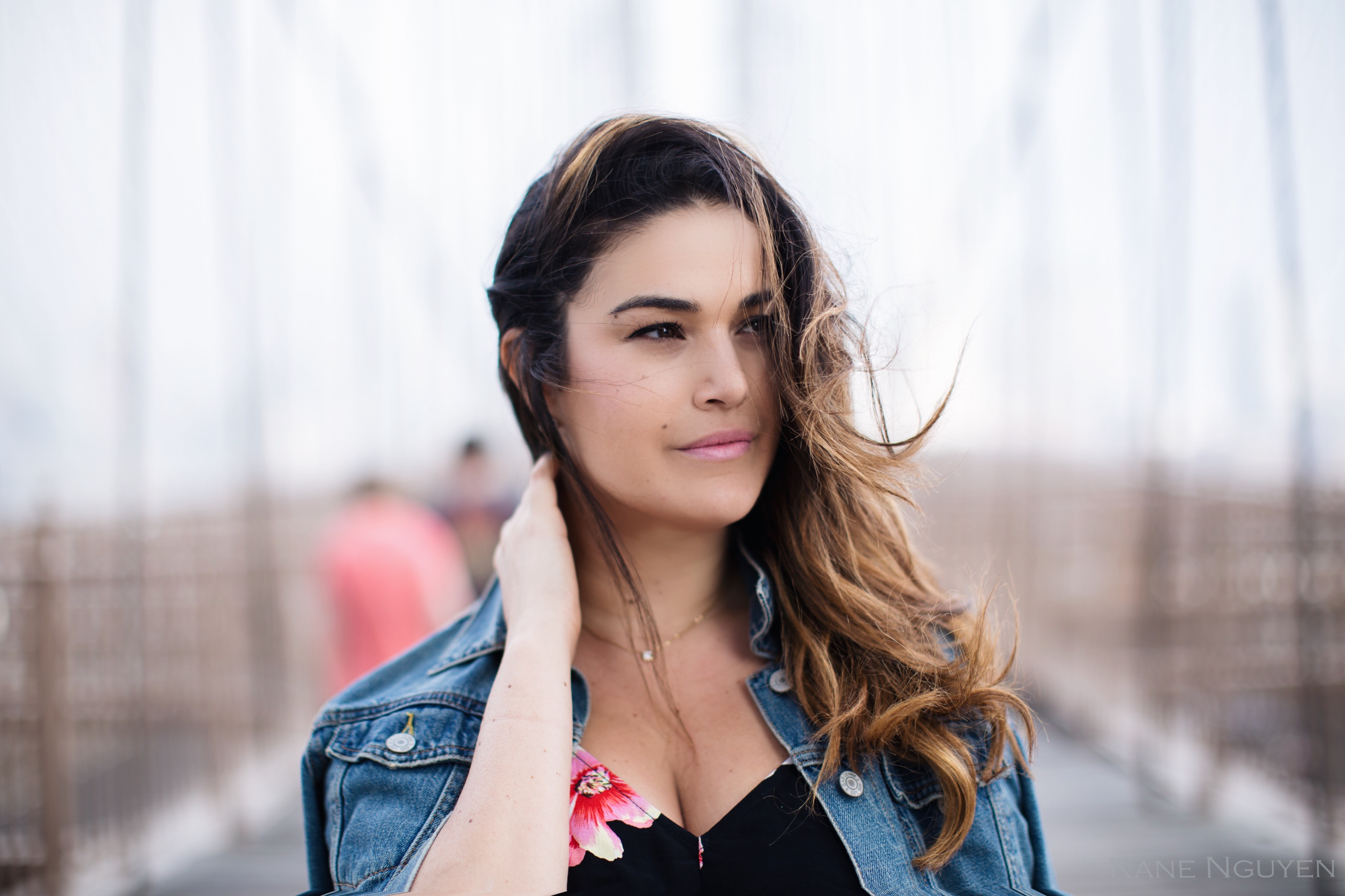 Shop my look!
PS: this jumpsuit is only $75 and perfect for the summer!
I've said it before and I'll say it again, blogging has brought me so many amazing opportunities to step outside of my comfort zone. Living in New York City, I've always had a little "NYC Bucket list" and one of the things I always wanted to do was walk the Brooklyn Bridge. Seems simple enough, right? Yet, I never wound up crossing it off my list and making it happen – until yesterday.
I woke up at 6am to get ready for a 7am call time (although I admit I was a bit late) and met a new photographer at the base of the Brooklyn Bridge on the corner of Tillary and Brooklyn Bridge Boulevard. We captured photos all along the bridge and I soon realized that I was already half way back to Manhattan, so decided to walk the rest of the way back, then hop on a subway to my day job. And just like that – I walked the Brooklyn Bridge. Had it not been for that schedule photo shoot, I may have never crossed it off my list.
So for those of you that don't have a blog to kick you in the butt and make you do things you've always wanted to – here's my reminder to you to go out and do them anyway! You won't regret it.