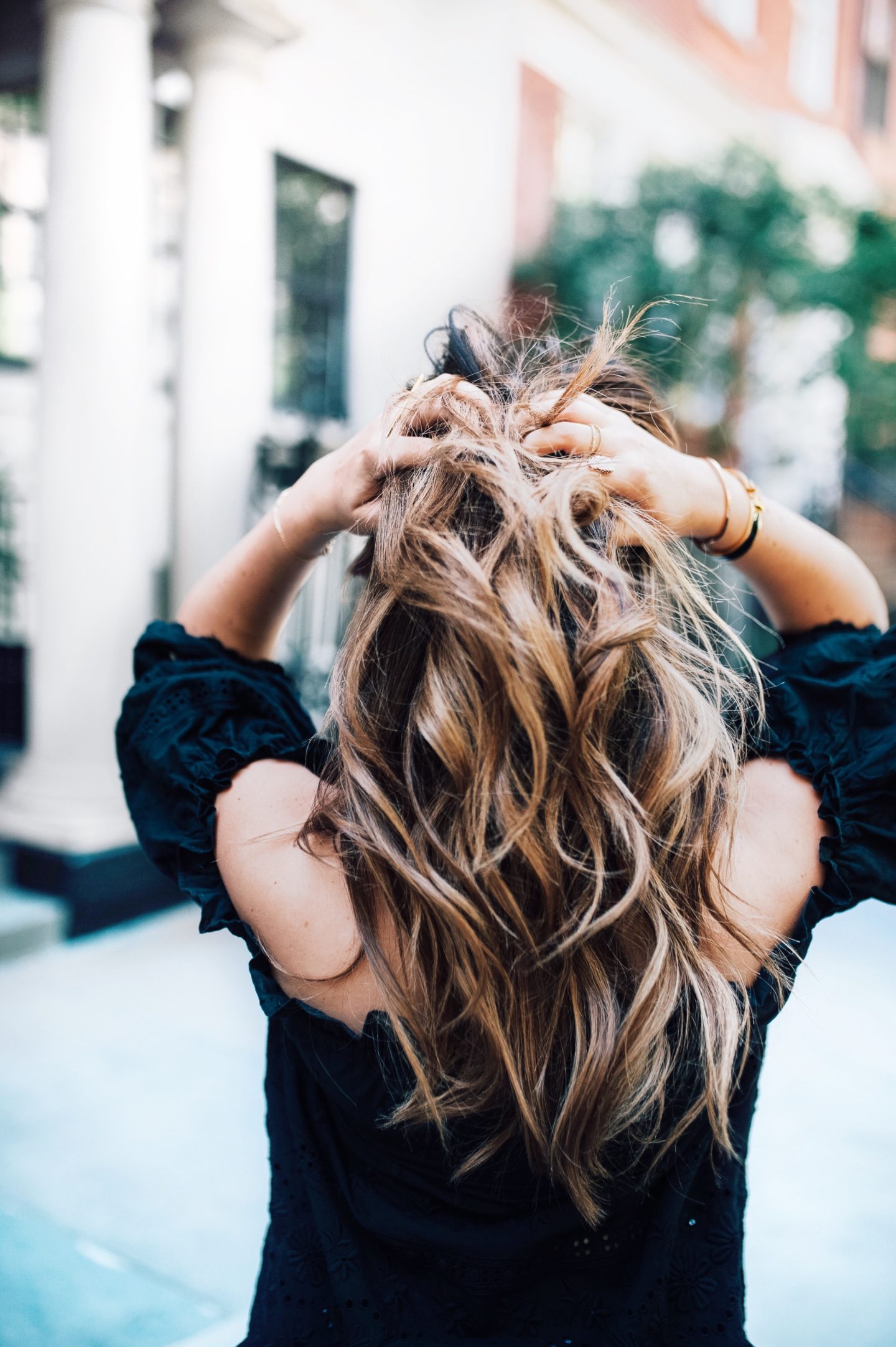 Summer is here and with that comes major hair changes! I've been lightening my locks for a few years now and this year was no exception, especially when summer rolled around. While I now love the color of my hair, it took me some time to get to this point. I've had some dye-fails, as well as a long journey to be "bronde" aka brown-blonde.
Since I get so many questions about my hair, I decided to do a little Q&A with my God-sent colorist, Tre Wyrosdick from Marie Lou & D in SoHo, NYC. Ps: If you say I sent you, you can get 15% off your first service, which is a damn good deal! But before I get into it with Tre, let me tell you a bit about the evolution of my hair.
When I graduated college the "ombre" trend was really taking off. Having very dark brown hair my whole life, I was eager and inspired by stars like Jessica Biel, Rachel Bilson and Eva Mendes, whom like me, had really dark hair yet managed to pull off the lighter-lock trend flawlessly. After much research of "celebrity" stylists, I decided to take the plunge. Since, I've never looked back! In fact, I keep wanting to go lighter!
Yet, I definitely had some orange moments throughout the years and it took me some time to find a colorist that I really loved. Enter, Tre. He's been coloring my hair for just over a year and I swear by his skill. I've never met with a stylist whom is so educated in his craft and constantly training to learn new tips & tricks. That said, I wanted to share his knowledge with all of you!
If you're a brunette who is looking to go light or even just try to new stylist, I think you'll find the below interview helpful and educational. Any questions? Comment below and I'll get back to your personally.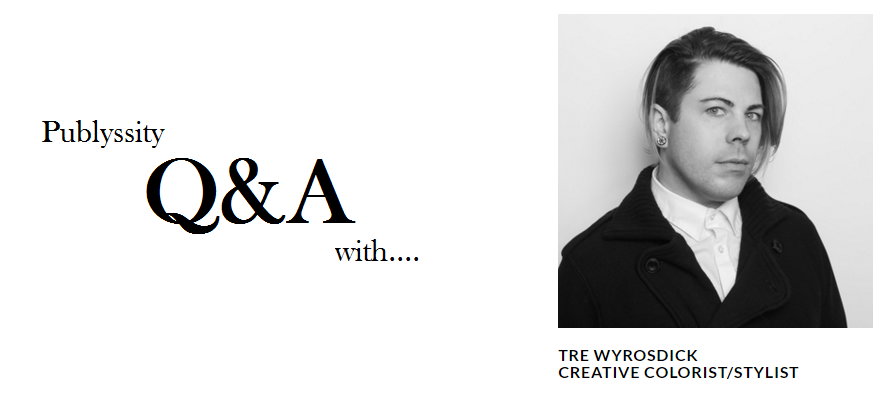 I was really nervous when I decided to first dye my naturally dark hair. As such, I did tons of research to find a stylist that was not only known for being amazing, but known for dying very dark hair. Can you tell me why it's so important to go to someone that understands how to work with dark hair and not just blonde? Great question Alyssa! While there are many great colorists out there, many have a specialty, like in medicine. Working with dark hair requires patience and a keen eye for detail, there is more subtlety and nuance in acquiring the right shade for brunette's going lighter.
If someone is a hair dye virgin and just wants to experiment with "natural" or mild looking color, what would you suggest they do? I always think a glossing service is a perfect intro to color for the new, timid or commitment phobes out there. A gloss is a quick service that is typically applied at the shampoo basin and lasts about a month. It will bring out shine and more dimension in the hair and can add depth and tone if desired.
So I think this is the fourth time you've dyed my hair now. Can you tell me a little bit about the process of getting my hair here? We always begin with a nice little dialogue about what is going on in life and the expectations for any changes. That convo really gives me a feel for what we can achieve in the session and what will be the best fit for lifestyle at the given time.
I think you would agree patience is key. You've taught me that you need to preserve your locks by gradually getting light vs. going from dark to light immediately. Can you explain a bit why this is so important? I think a lot of people don't realize that you don't just go "bronde" (brown-blonde) overnight.  Patience has been key in achieving the beautiful, healthy colored hair you have today. The integrity of the hair is always most important so I never push the hair past its limits. Giving it time to rest between sessions and proper at home care makes all the difference. The home routine is really where the battle for healthy hair is won or lost.
When dark hair turns that inevitable brassy color, what do you suggest brunettes do as a quick fix? Inevitably, highlighted hair can turn brassy over time. A gloss in the salon is a great quick fix, or if you cannot make it in to the salon, there are great at home masks that banish the brass. I love the Shu Uemura Color Lustre Shade Reviving Balm for cool blondes. Toning masks are better than shampoo's in my opinion because they add moisture instead of drying out the hair.
And lastly, to care for dyed hair is very different than non-dyed hair. Can you tell us about some must-have products? Color treated hair needs a little more love than virgin, untreated hair. A good rule of thumb is, the more often you color and use heat to style your hair, the often you should use a mask and products. All hair can benefit from heat protection, particularly highlighted hair, and richer shades benefit from UV protection from fading, especially in summer!
Shop My Must-Have Products: 
Again, feel free to comment with any questions! I hope you found this helpful.