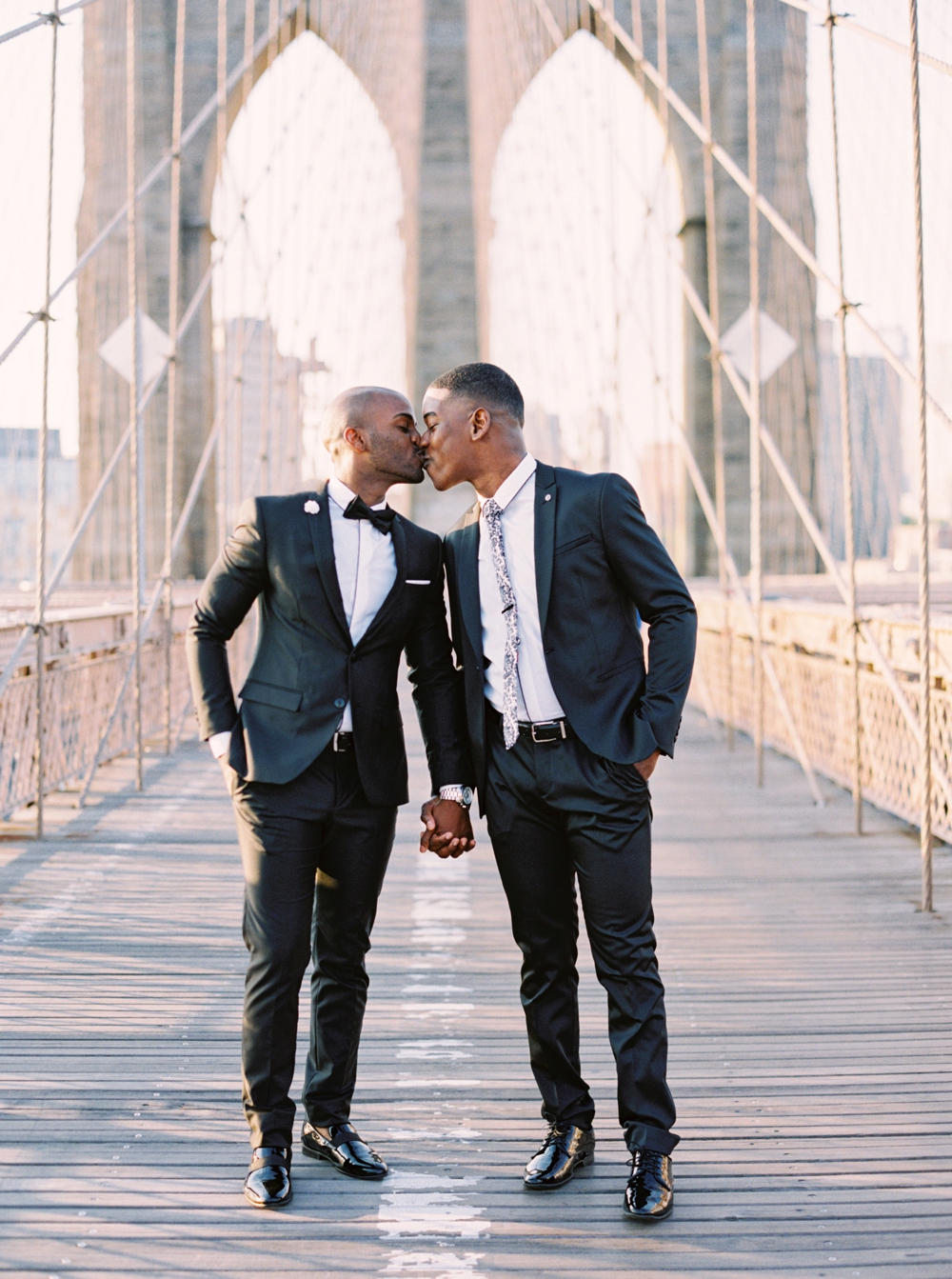 I'll be the first to admit it. I grew up as a privileged white female in an equally as white and privileged community. It wasn't until college and life in New York City that I really started to befriend people of diverse backgrounds. I've always considered myself accepting and open, but my surroundings never allowed for certain situations until later in life.
However, like most girls, I always joked that I wanted a "gay bestie" because the thought of having one sounded fun and glamorous. All the girls in the movies that had a gay BFF always had the best time bonding over their likes of boys and lattes. Yet, when I was least expecting it, my wish actually came true in a way that I wasn't anticipating.
Enter, Nick Gilyard.
About two years out of college I was working in Public Relations in New York City (still am) when I was introduced to my new coworker, Nick. Instantly I noticed that he was the most impeccably dressed, beautiful black man with a grin that lit up the room. You see, the thing is that on the outside Nick isn't your stereotypical gay male that you would find in a chick flick. He's often clothed in a pristine fitting suit or a head-to-toe Zara look. He's well spoken, charismatic, smart as hell and opinionated, but in the best ways possible.
Pretty instantly we started to bond (along with some other amazing coworkers). What started as lunch dates in the communal kitchen area quickly turned to nights out to deep and meaningful conversations about love/relationships, family, life, politics and much more. With time, I finally started to know what it truly meant to have a "gay bestie."
Nick is much more than someone who I can bond over fashion and Beyoncé with (don't get me wrong, we still do that), but he's someone who has opened my eyes to another side of the world. A side that can often be hateful, judgmental and cruel. He's educated me on the pressures that black men, especially homosexual black men in America face from society. He's answered all of my weird and sometimes even inappropriate questions with a smile. He's slept on my couch when he was between apartments (but that's another story).
On the surface, you'd never know the struggles that Nick has endured because he always takes the high road. I personally have witnessed a cruel comment he received on Facebook and immediately felt my blood boiling and fingers typing something snarky back. Unlike me (whoops), Nick refuses to engage with negativity. If he receives a hateful comment on one of his posts, he believes responding will only set a poor example for others whom might fall victim to cyberbullying. Instead, he stay quiet and lives by the rule of "fighting love with love." And we can all learn something from him.
Now that's the gay bestie I always wanted.
In two weeks, I'll be in Miami to celebrate his marriage and beautiful relationship with his partner Dominic (who is equally as amazing). I couldn't be more proud to be friends with such inspiring people who are the definition of LOVE. It's no wonder their love story recently went viral. I promise you, this isn't the last you'll be seeing or hearing of these two.