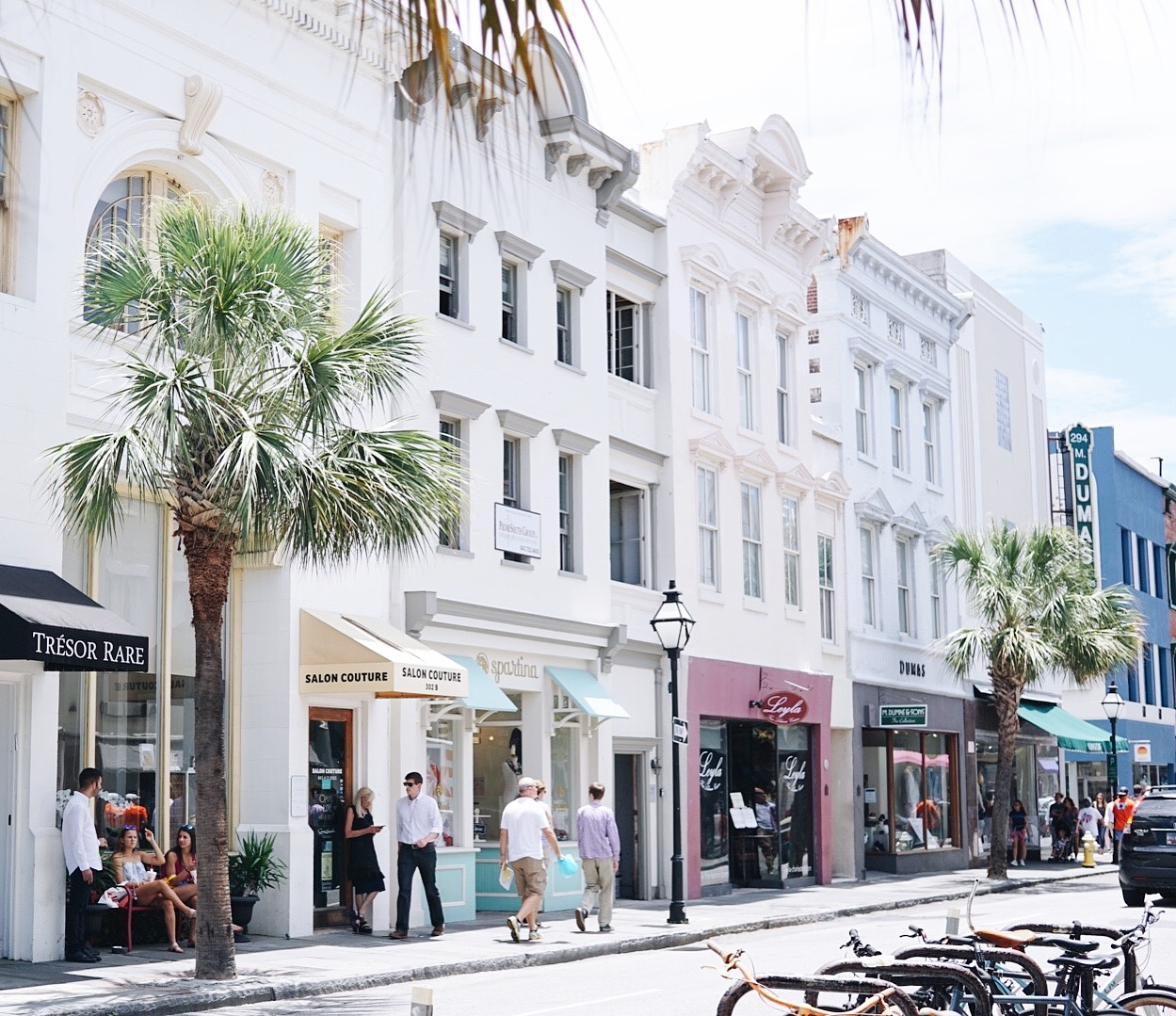 When my BFF packed up and moved to Charleston, South Carolina a few months back, I was naturally upset, but knew it just meant I had another place to visit and cross off my travel bucket list.
I've been to both North and South Carolina a few times, but never made it to Charleston – until now! First of all, I totally see the appeal. The city is the perfect mix of classy, beautiful and beachy. The old school architecture combined with the leafy palm trees paint the most picturesque backdrop.  Plus, the killer food and amazing bars are just an added bonus.
Below, find my guide to seeing the city in just 72 hours. I think you'll find it's the perfect mix of fun and cultured.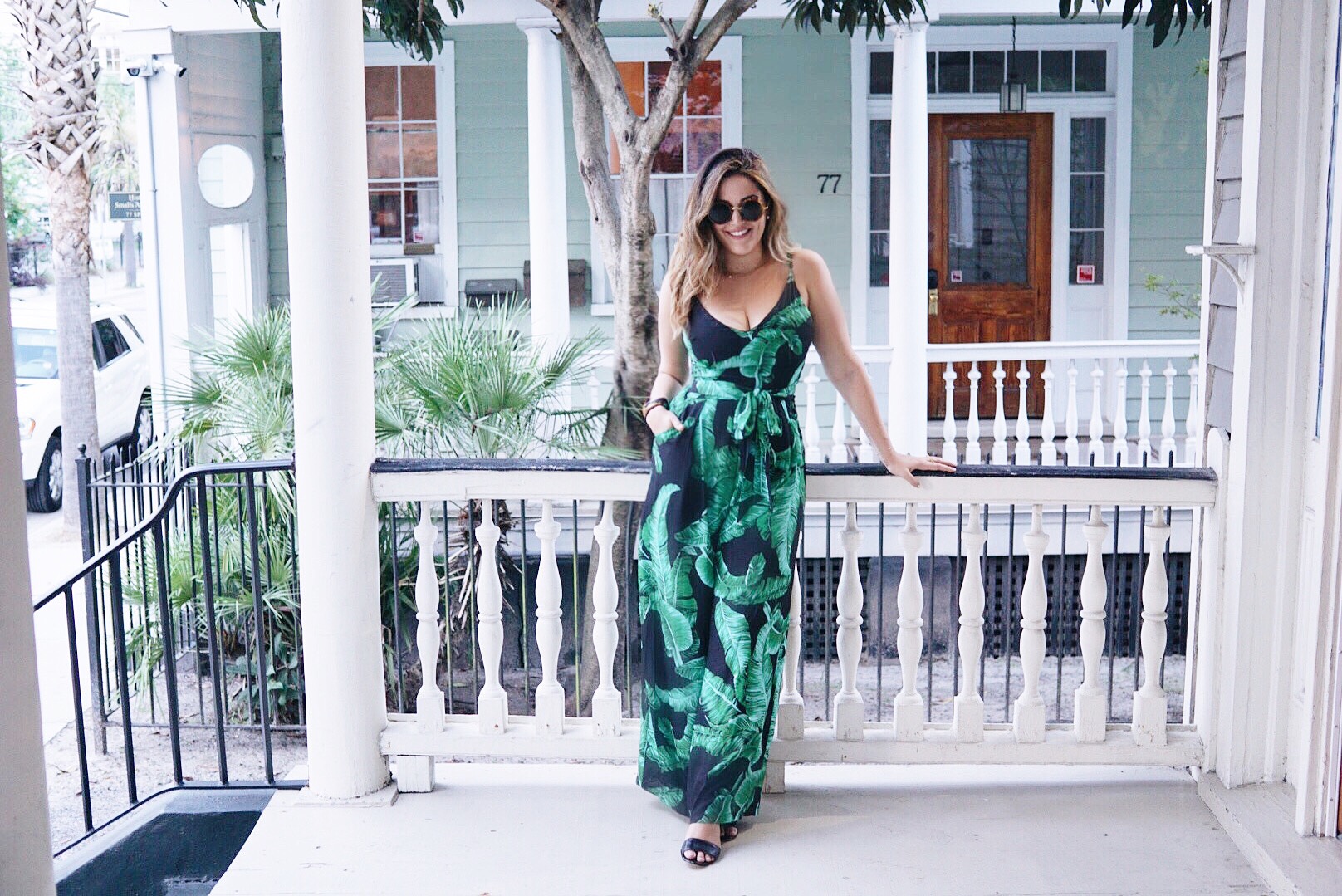 Shop this jumper before it sells out:

WHERE TO STAY
Honestly, there were so many beautiful boutique-style hotels, but my friends and I decided to stay in an Air BnB on Spring St. and couldn't be happier with the way things turned out!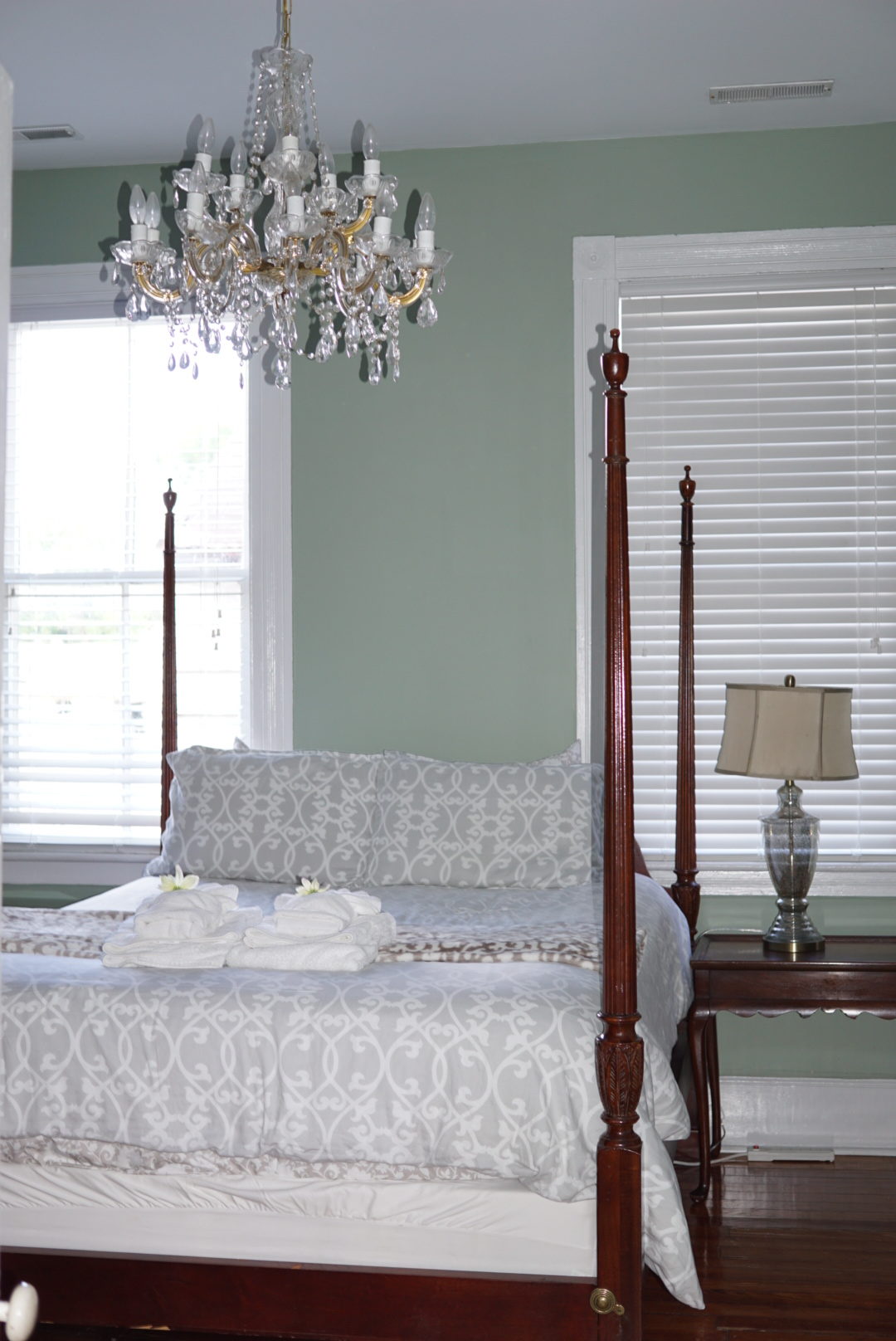 HISTORIAL TOURS
Charleston Carriage Works: I highly recommend taking a horse carriage tour because it's a great way to learn about the rich history of the city. You can relax while discovering quaint cobbled streets and the picturesque architecture that give the city its unique charm. Also, what I really liked was that the tour was straight and to the point, which made it easy to do any time of day. This isn't something you need to revolve your entire day around. It takes about an hour tops.
Boone Hall Plantation & Gardens: The Boone Hall Plantation is a must-see while in town. If you're not into history, at least go for the sole purpose that "The Notebook" was filmed there! Remember Allie and Noah's epic breakup scene in front of her parents' house? Yup, happened there. Also, remember reading about Blake Lively and Ryan Reynolds wedding? Yup, happened there, too. This place is beautiful, historic and picturesque. A must see.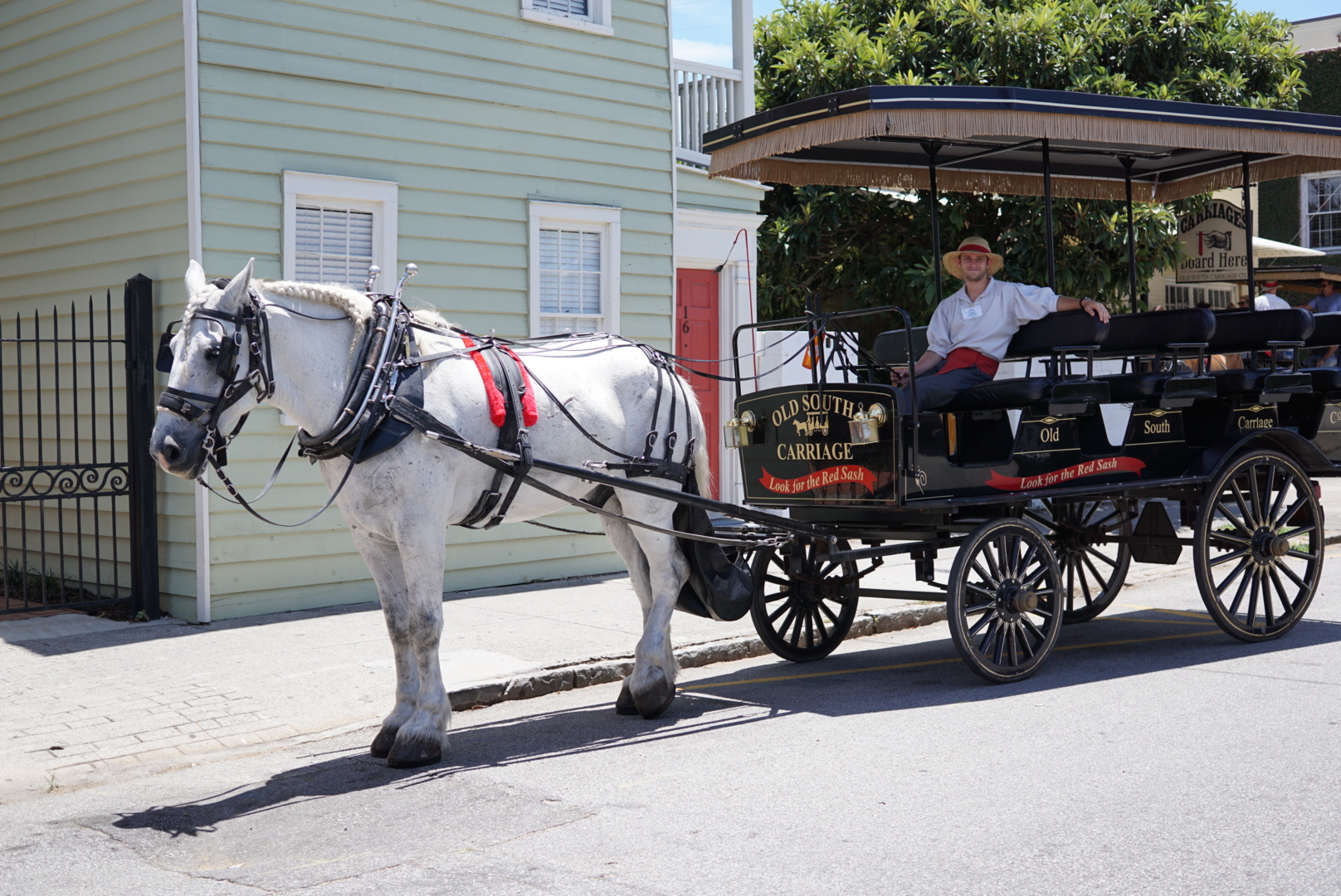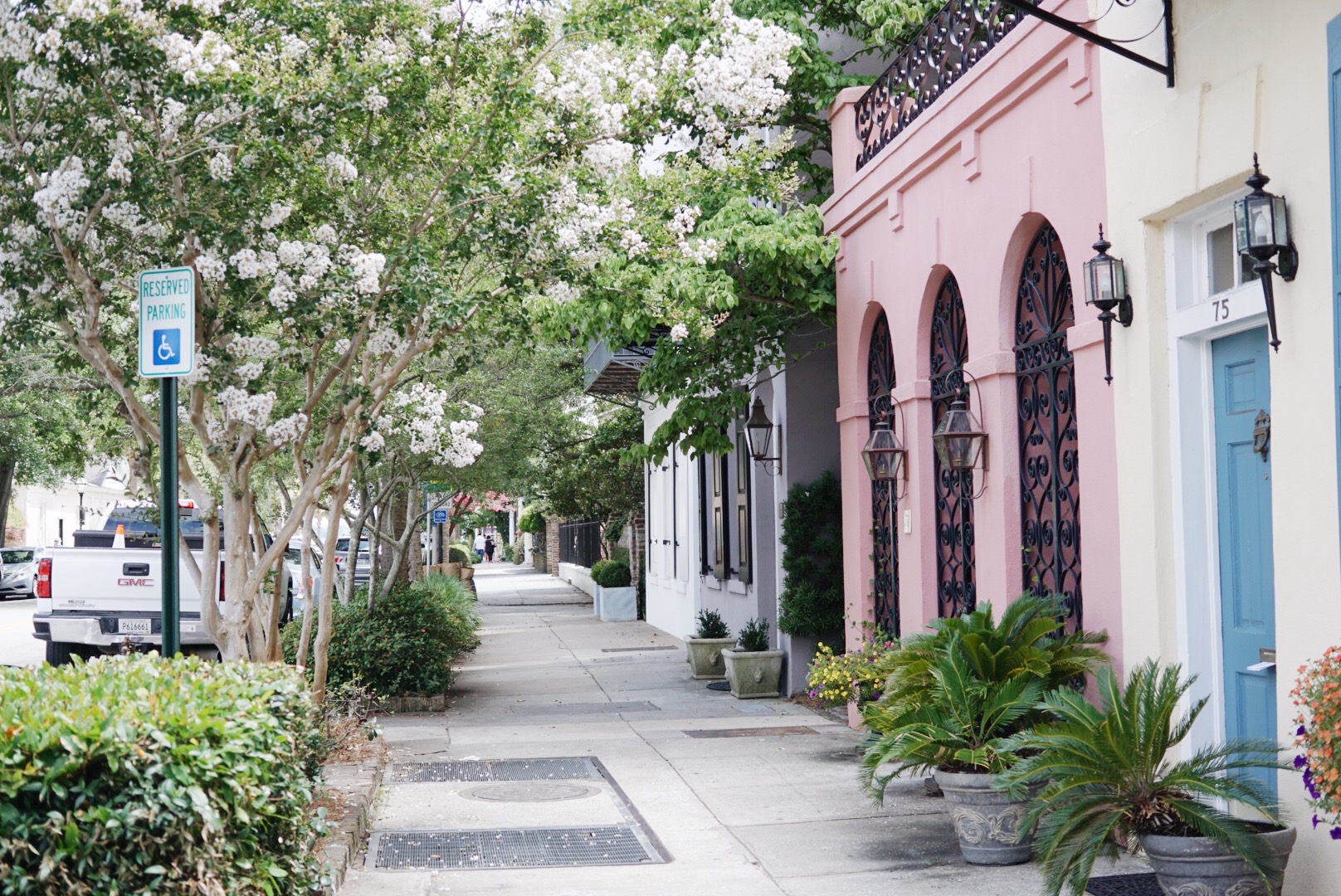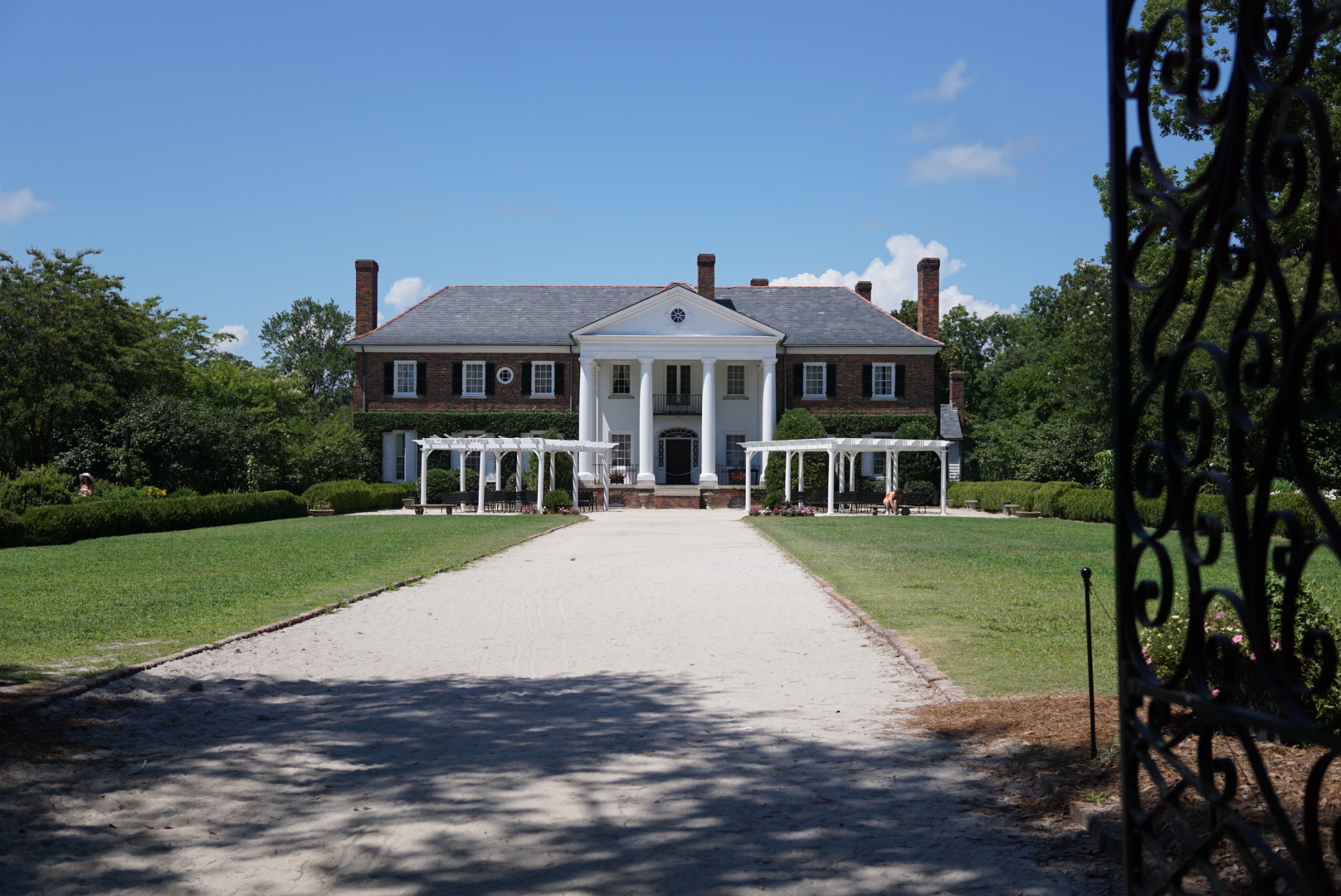 RESTAURANTS
Husk: Everyone that visits or lives in Charleston will tell you the same thing – "go to Husk." The restaurant is centrally located in historic downtown Charleston and is the newest offering from James Beard Award-winning Chef Sean Brock. If you want a gourmet southern meal, look no further.           
5Church: This posh New American dining destination & cocktail bar is located in a former church with dramatic décor and delicious bites. If you're an adventurous eater, go for the beef carpaccio and oysters as starters.
Obstinate daughter: The perfect brunch spot. This eclectic spot boasts New American fare, plus a raw bar and pizza & pasta served in an elegant, country-style space. One thing is better than the next, but definitely order a "Old Danger" pizza for the table (pancetta, mozzarella, white sauce, farm egg, scallion, black pepper, parmesan).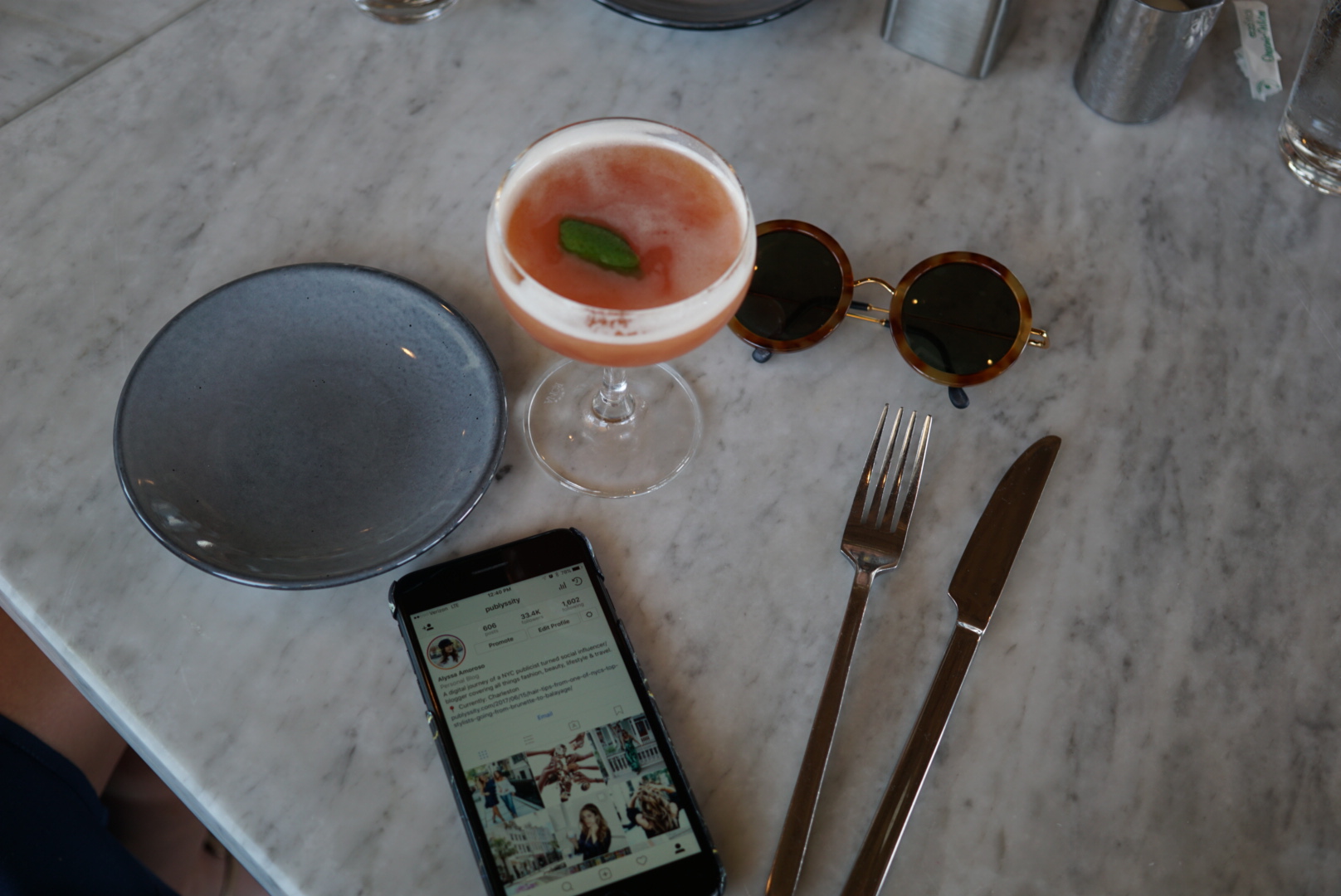 BARS
Market Pavilion: The Pavilion Bar is a rooftop oasis, complete with views of historic Charleston, a cascading pool, signature cocktails, eclectic cuisine offerings and the city's most spectacular sunsets. This bar maintains a sophisticated and stylish atmosphere for its guests. If you want a bite, get the tuna tar tar tower – it was unreal.
Blind Tiger: I spotted a Southern Charm star while at Blind Tiger. Head here to enjoy upscale bar food in an alehouse dating back to 1803, featuring a charming, brick-walled courtyard. This place is perfect for after dinner drinks and mingling.
Home Team, Sullivan's Island: If you're in the mood for some day drinking and killer BBQ nachos, look no further. Hit the nearby beach, and then head to Home Team to get your afternoon started with their signature poison – The Game Changer.
Trio: If you're going to town for a Bachelorette party or just want to get rowdy, Trio is the place to go for a good time. Touted as the Southeast's "most refined new private dance club," you'll be sure to go home sweaty from a night of dancing.
Red's Ice House: If you want a low-key spot with a dive atmosphere and awesome views of the water, head to Red's in Shem Creek in Mt. Pleasant during the daytime or sunset. Here's you'll enjoy live music, fresh local seafood and a laid back setting. Be sure to check out the upper deck.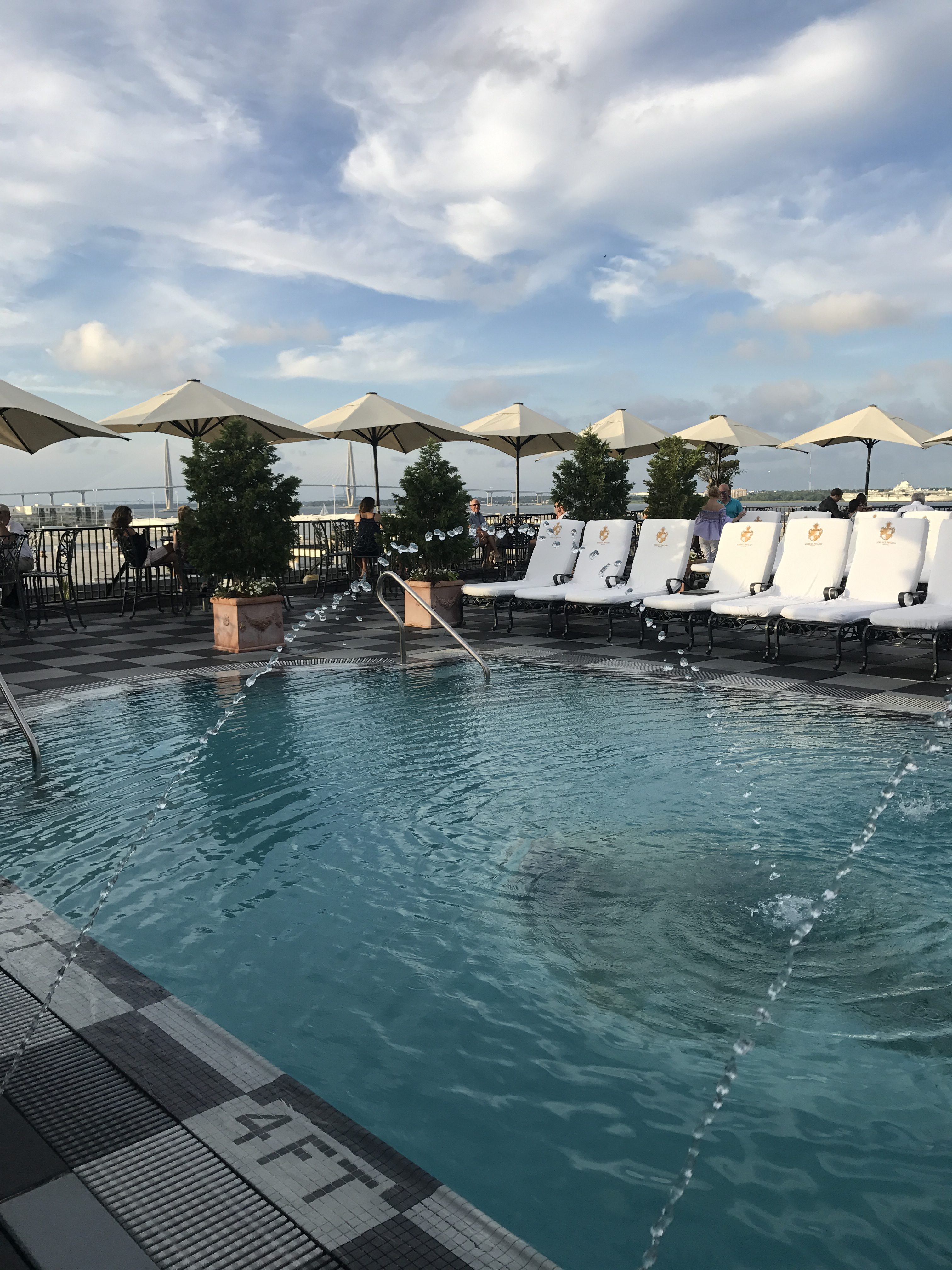 Well, that's all I got for you folks! We did go to a few other places, so do let me know of any questions you may have in the comments below.