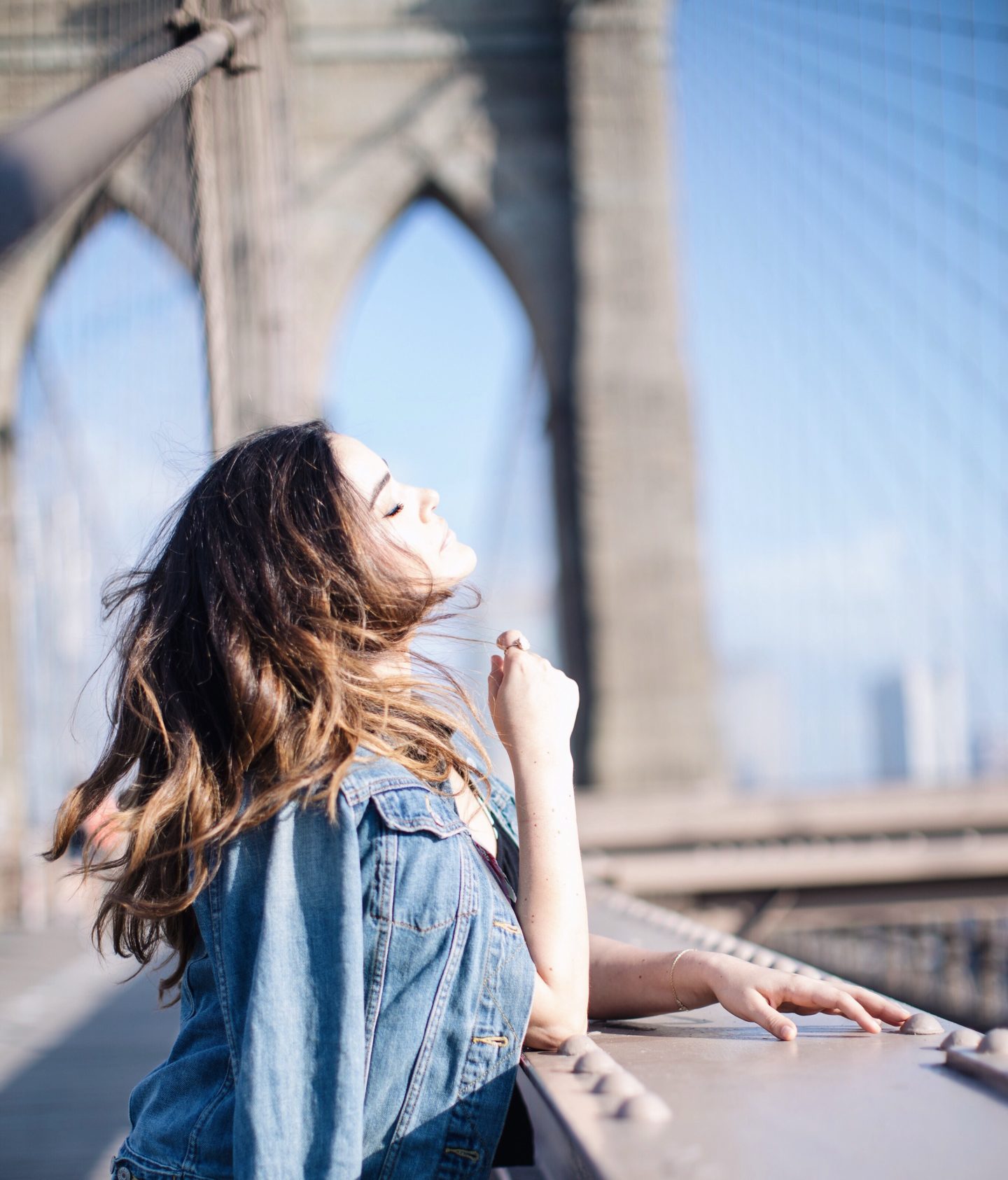 When I tell people I shoot all of my blog/Instagram photos in the morning before work, they generally say something along the lines of, "What?! I can't wake up that early! HOW DO YOU DO THAT?!"
Guess what? I'm here to tell you HOW.
Waking up early isn't fun. I'm not really a late sleeper to begin with, but something about waking up to the sound of an alarm is just dreadful. However, I'm committed to my blog and dedicated to featuring new, fresh content as often as I can. Since I do work full time in PR, I have no choice but to shoot before work (or after now that the sun sets later in the summer). However, after work, I generally want to go home, workout or attend an event, so that really only leaves the morning open to shoot most weeks.
But how do I pick a location? And how do I determine leaving myself enough time to get to work at 9am? I've kind of got it mastered at this point… so below, find my tips for mastering early AM photo-shoots.
1. Pick a location: I try to pick somewhere that is convenient for not only me, but my photographer as well (shout out to @photosbytifff). Since we both have to be at work by 9am, we generally stick to lower-midtown locations like Madison Square Park/Flatiron, Washington Square Park or Bryant Park. Are you wondering why I shoot in so many parks? Here's why. Parks generally have public restrooms, so you can run in to change between looks. Parks also have greenery and character. Sometimes just doing street style photos can get monotonous, especially in the summer when there are so many natural beautiful colors from trees and flowers.
2. Plan your outfits the night before: This may sound intuitive, but make sure you lay out everything the night before, so in the morning you just need to apply your makeup/fix your hair and go. I lay out everything from my outfit, to shoes, to accessories (purse, jewelry, sunglasses).
Pro tip: If you really want your shoot to move seamlessly, pack each outfit with all of the matching accessories into individual baggies. This way, when you're looking through your main bag, you can easily locate everything you need for that one look vs. digging through your suitcase or tote to find everything.
Pro tip #2: Since winter clothing items are bulkier, I sometimes bring a wheelie suitcase with me. To me, it's easier to roll something around the city than having to carry it over my shoulder (it gets heavy).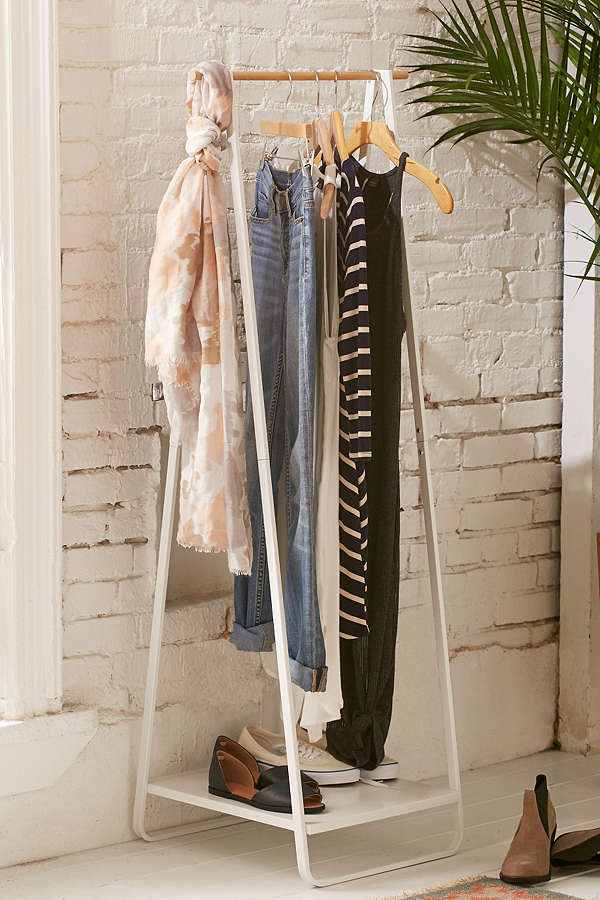 (I recently bought this clothing rack so I could lay out all of my outfits the night before a shoot. Buy it HERE) 
3. Changing in Public: If you're not in a park and there are no nearby restrooms, you need to get creative when it comes to changing. I'm not shy, so I generally change on the street. If this is the route you're going to take – there's an art to it. Follow the below steps:
Strategically plan your outfits so that you can easily change. For example, if you have one dress and one pant outfit, wear the dress first. When you're done with that look, slip the pants on under the dress and wiggle your way into the top without exposing yourself.
Make sure the last outfit you shoot in is the one you want to wear that day. Knowing I need to go to work after my shoot, I generally save my most work appropriate outfit for last. This way, when I'm done shooting, I just run to work in whatever I'm in.
Too risky for you? Get a changing tent or bring a sheet. Some photographers (shout out to @LaurelCreative) bring changing tents with them, which makes for easy changing, anywhere, any time. If they don't have one, you can either purchase your own OR just bring a sheet and have your photographer hold it up for you as you hide behind it to swap outfits.
4. Timing: Knowing I need to be at work at 9am, I generally make sure I'm shooting by 7:30am. This way, I have from around 7:30-8:30 or 8:45ish (depending on the location) to shoot. Within this time, I can generally shoot 3 looks and even sneak in a flatlay.
Any additional questions that I didn't cover? Comment below and I'll be sure to get back to you!