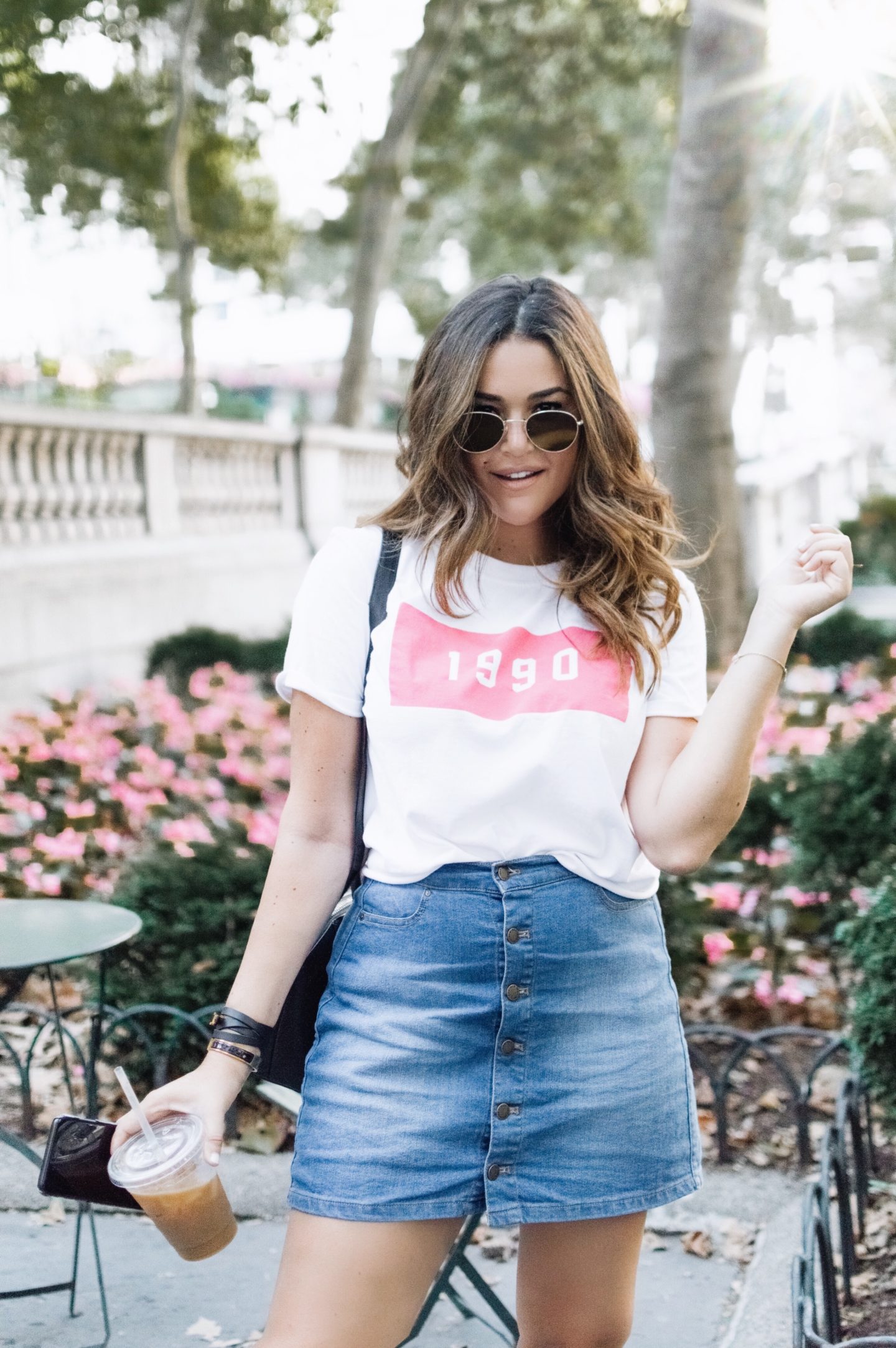 Disclosure: This post is a collaboration with Stylinity and Topshop. 
My shirt may read "1990," but I was actually born in 91′. However, I needed to snag this shirt because I felt like it represented the 90s as a whole, and I especially loved that it labeled me as a millennial.
The truth is, I'm really proud to be a part of my generation. Sometimes as I'm sitting around having deep and meaningful conversations with my friends about life, I realize how far we've come from past generations. We talk with an openness that has been shunned in years past. We discuss everything including how the processed food we're putting into our bodies is effecting our long-term health – to growing up in a time where we all have friends of diverse backgrounds – to our ambitions and life goals.
Mostly every friend I know has a side passion or "hustle," where they explore their creativity and chase the dream of becoming an entrepreneur. And for that, I'm truly proud to be among some of the very people that are going to change this world. Are you proud to be a part of your generation? Sounds off below in the comments.
Now onto the fun stuff – what am I wearing?
As you can see, I'm sporting my 1990 t-shirt in this photo (proudly!), but what I love most about this look is it's easiness and versatility. In the summer, throwing on a denim skirt, sneakers and tshirt is sometimes the easiest thing to do. You can easily elevate your outfit with cute accessories. My advise is to pair low-end items with high-end items to add that "chicness" that you're looking for. For this look, I added my Givenchy bag to dress it up a bit.
After all, when the sun is scorching hot, you just want to be comfortable. Try a casual-chic look like this by clicking the below photos to shop my Look via Stylinity or use THIS clickable link. ALSO, you can get savings and coupons by using THIS link.