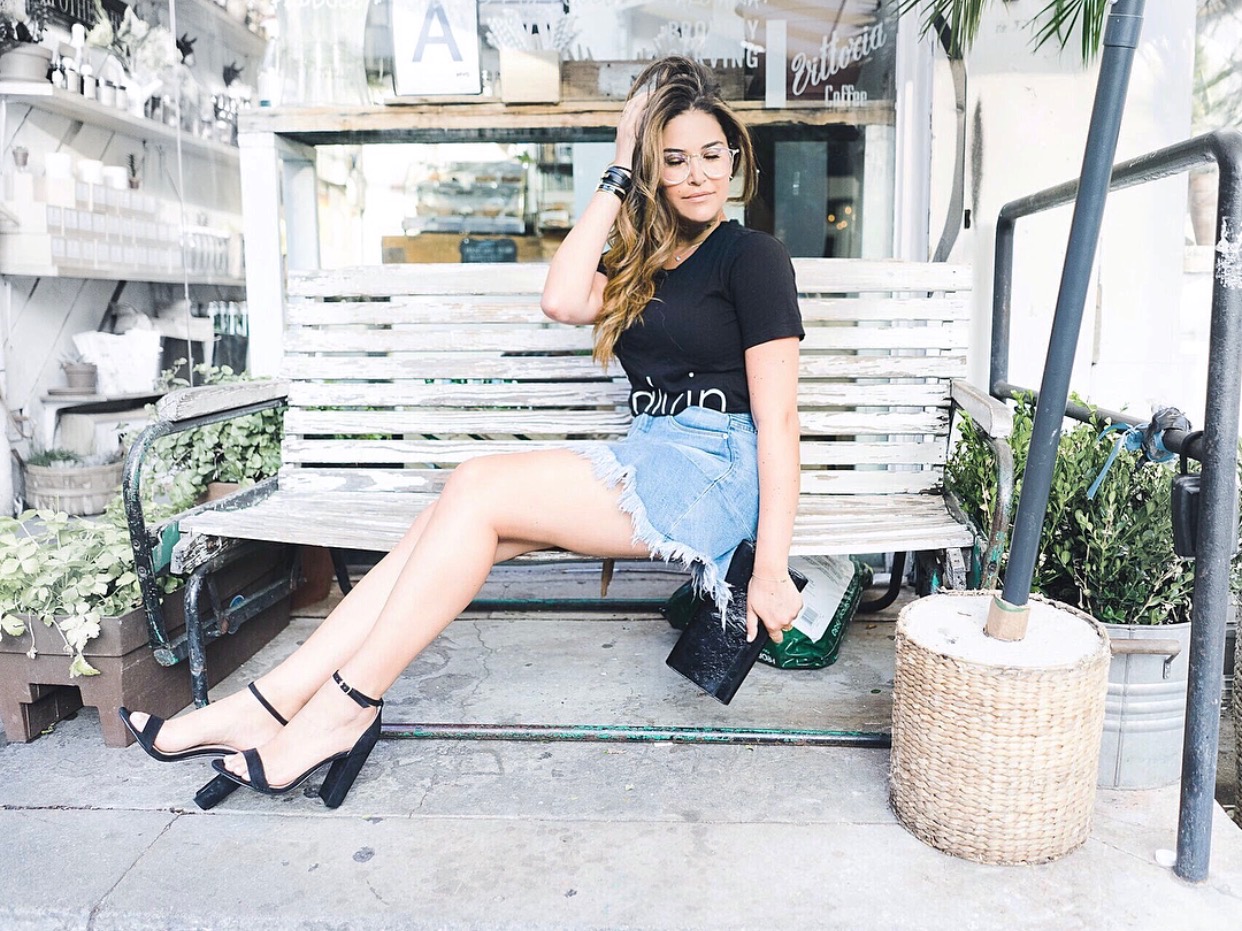 Shop my look
Is it really here ALREADY? Wow, time really flies. I can't believe this is my fifth year attending Fashion Week.
I actually have a funny little tidbit to share – in college, my roommate Amanda and I made bucket lists in the notepad section of our phones and I still have it to this day (I'm always trying to check things off – I've done about half). Number 34 on my list (yes, it's a long list) was "Go to New York Fashion Week," and it feels crazy to realize how many times that dream has become a reality now.
To quote Kim Zolciak – "dream, believe, and receive!"
Anyway, with New York Fashion Week upon us, I wanted to share some tips for those of you that are interested in getting involved this season. My favorite thing is to mentor college students or interns because I know how much the people that mentored me really swayed my career path. So for those of you want to learn a few tips, keep reading.
TIPS FOR THOSE LOOKING TO GET A FOOT IN
Reach out to smaller brand's or designers to see if they're doing anything for fashion week: You'll have a better shot at getting a foot in with a new and emerging brand vs. a big one like Alexander Wang
Offer to help a brand or influencer (basically act as an intern): Brand's an influencers are all looking for some extra help during the hectic time. Reach out to a brand or influencer you admire to see if they need help taking photos, getting ready or with anything at all. It may be the ticket in you're looking for
RSVP to shows via the NYFW schedule: Some brand's list their RSVP information publically. All you need to do is google the NYFW schedule, click on the shows you're interested in and RSVP. There's a chance you may not here back, but there's also a chance you may 😉
TIPS FOR THOSE WHO ALREADY HAVE A FOOT IN
Share industry invites and contacts with friends with expand your event/show list: My friends and I all share our invites and contacts with one another so we can 1. Attend the same shows (so much more fun with a friend) and 2. Help each other out in the process
Team up with a media partner and to offer more brand awareness: Ask a big media company to partner up for a Snapchat or Instagram Story takeover to show that you'll be reaching a larger audience outside of just your own
When in doubt, talk your way in: Look I'm just being honest here… and brands will hate to read this (sorry!), but it's just the truth – every fashion week bloggers and influencers just talk their way into shows. It's just what happens. I'm not saying actually sneak in around the back or anything like that, but rather suggesting you show up, say you RSVP'd and see what they say. 9/10 times they let you in.
Not invited, but still want to have a presence? Take photos in front of the show: All of the main photogs wait outside of the big shows to take photos of celebrities and top influencers. If you don't have a ticket inside, it doesn't mean you can't try to stun outside the show by catching the eye of a photog.