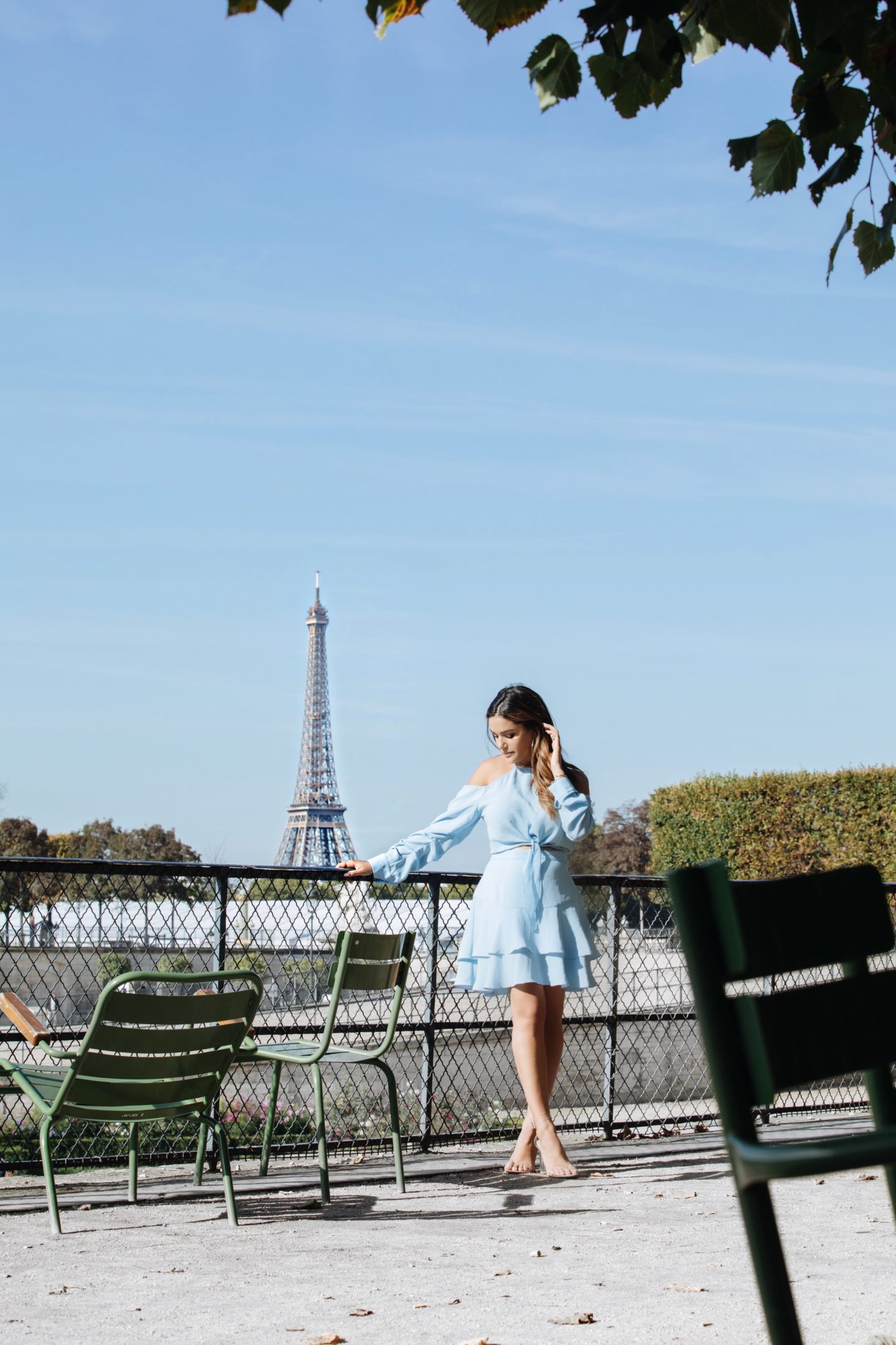 Bonjour! I'm back from Paris and my post-trip sadness is beginning to set in, but with Paris Fashion Week currently underway, I wanted to get my Paris Travel Guide up stat. This way, those of you that are IN Paris currently can hit up my favorite spots.
Below, check out my favorite things to do, places to see and places to eat.
THINGS TO DO
Shop along Avenue Montaigne: Here you'll find all the high end stores like Celine, Dior, Chanel, etc. Even if you don't plan to purchase anything, it's still fun to window shop and see the latest high end fashions
Head to Marais: This area reminded me a lot of SoHo, New York. Here you'll find low to mid-end clothing stores, cafés and fragrance spots. Walk around, take in the view and do a lil' shopping
Relax around the Grand Palais: While I would also consider this a "place to see," there is just so much to do around the grounds of the Grand Palais. You can relax in the plush gardens, grab a cappuccino or meal at a café or hit up small shops. I found an AMAZING vintage store called Dugrenot that was unfortunately closed, but by the looks of the window display, I'd definitely recommend going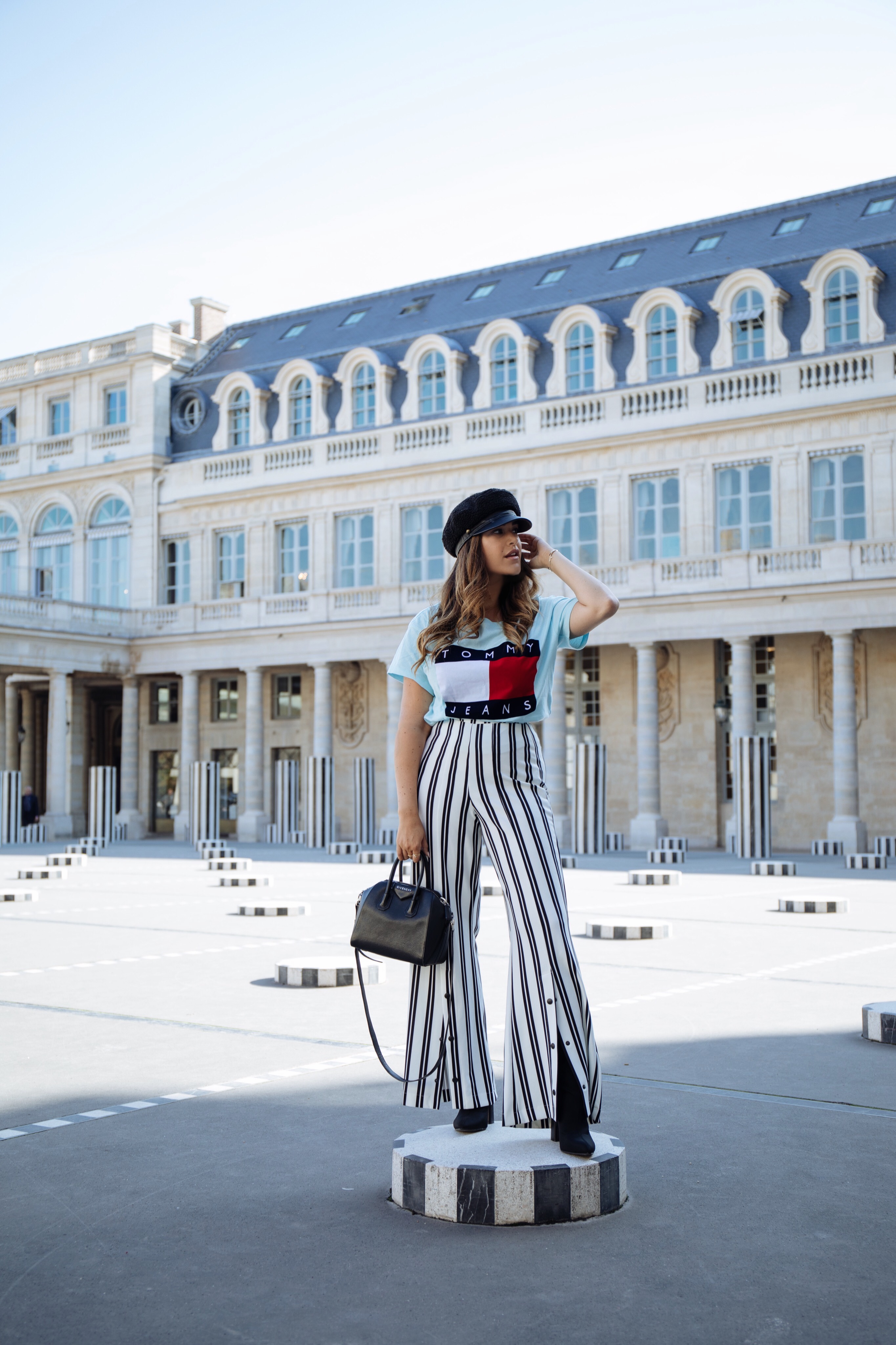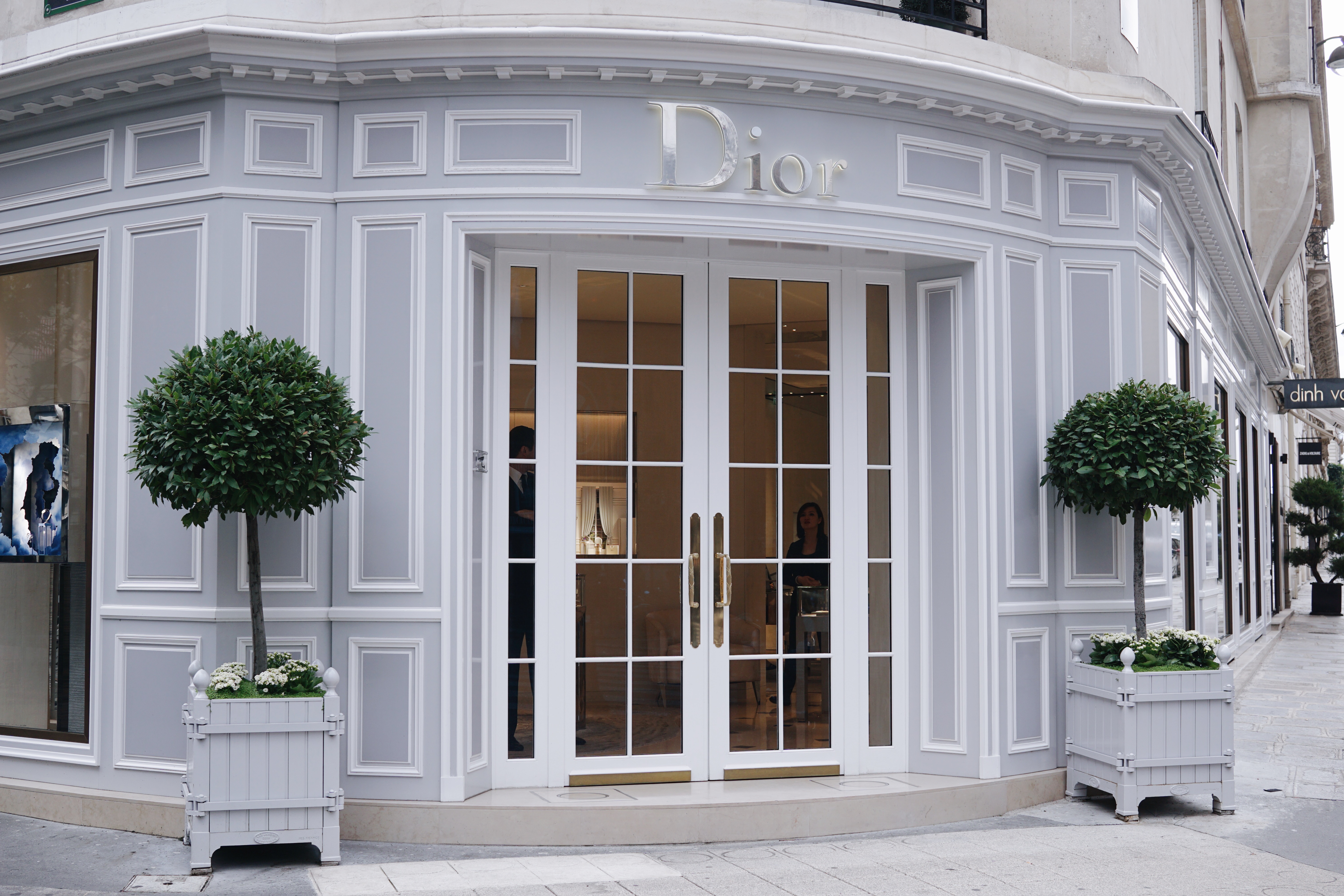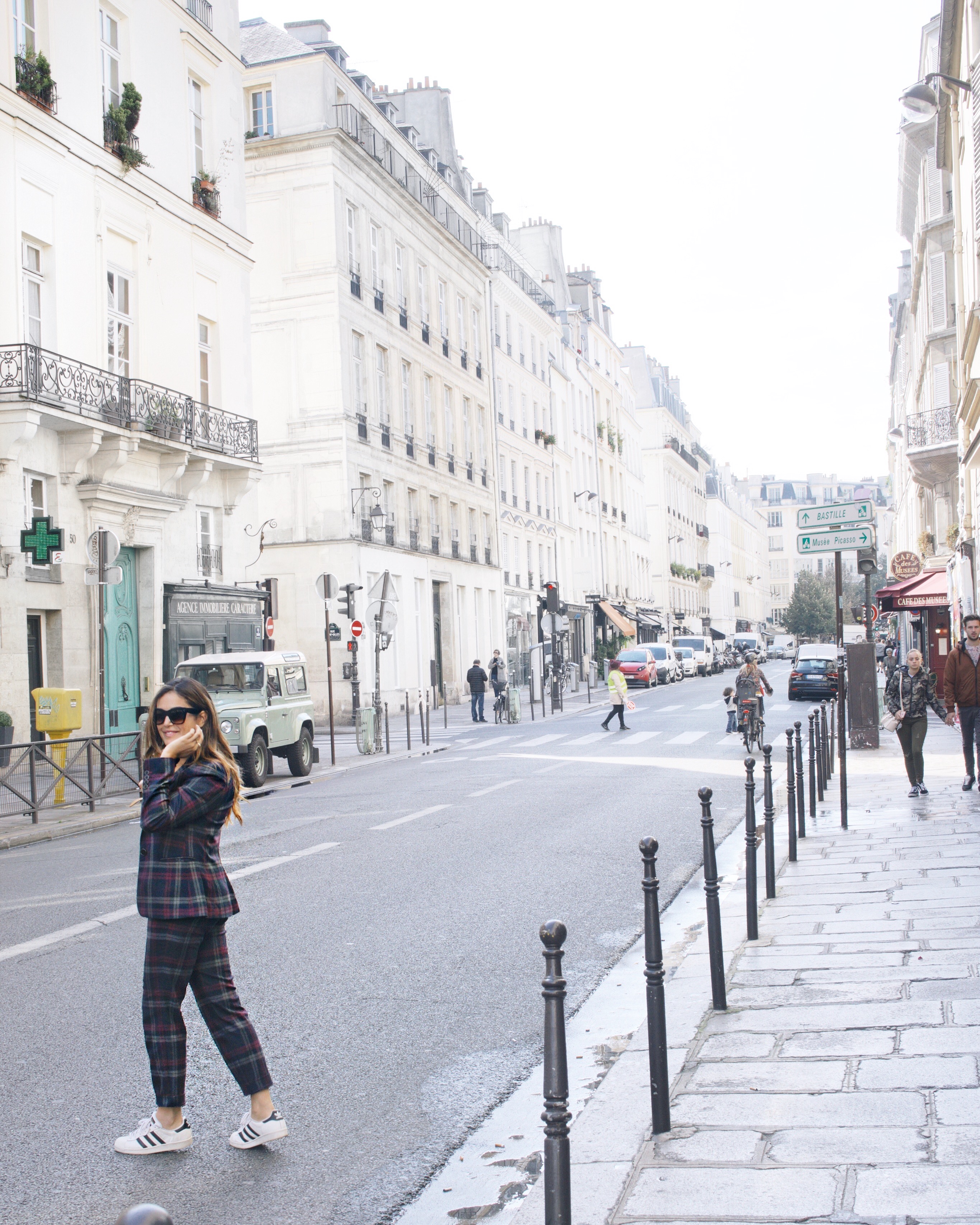 PLACES TO SEE
The Louvre: Go in the early AM to avoid swarms of people
The Eiffel Tower: At night, look every half hour to see the lights sparkle
Musee d'Orsay: Housed in the train station building, constructed by Victor Laloux for the 1900 World Fair, the Orsay is a national museum devoted to all the arts between 1848-1914
Arc de Triomphe: Same note at the Louvre, go early to avoid large crowds
Grand Palais: As noted above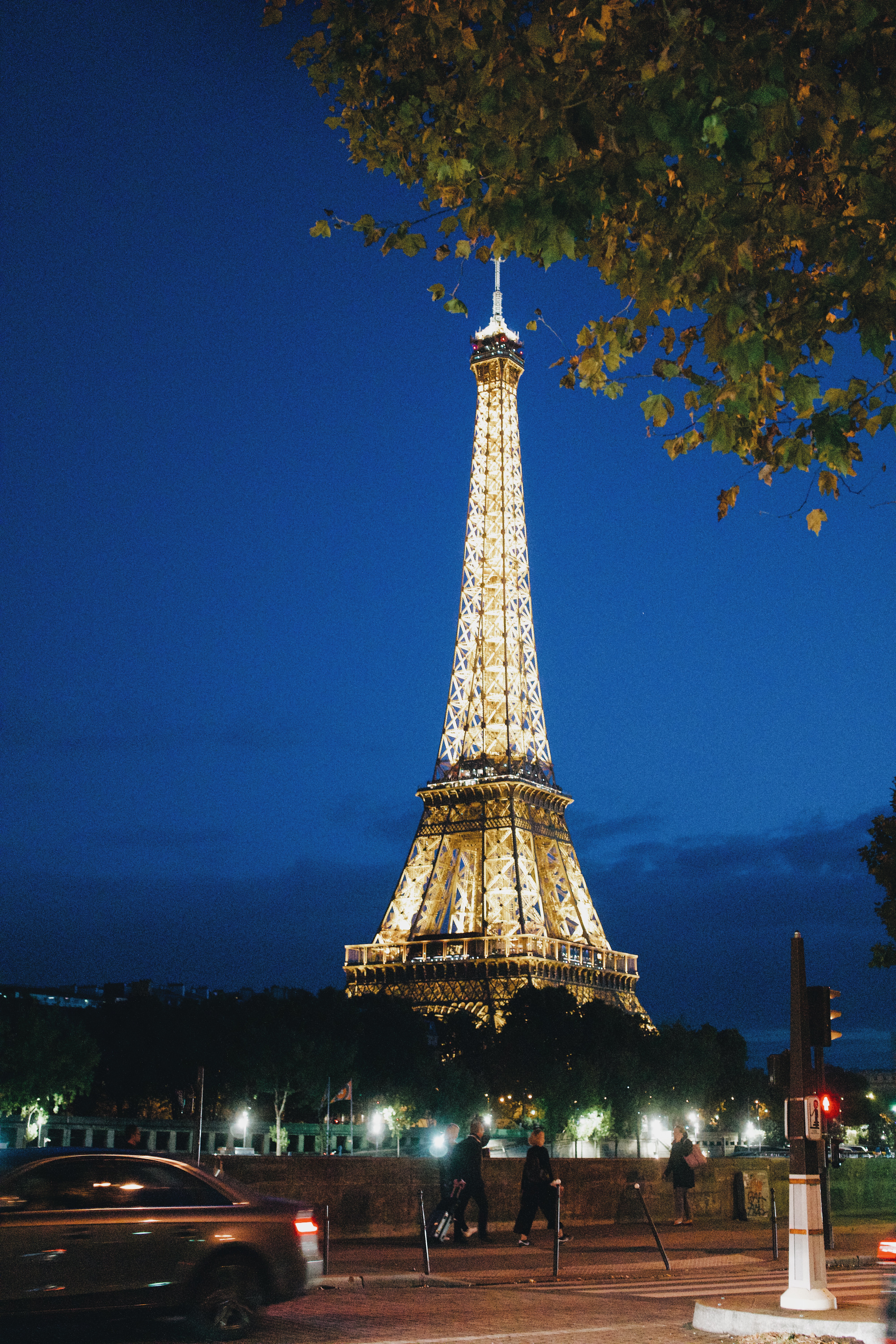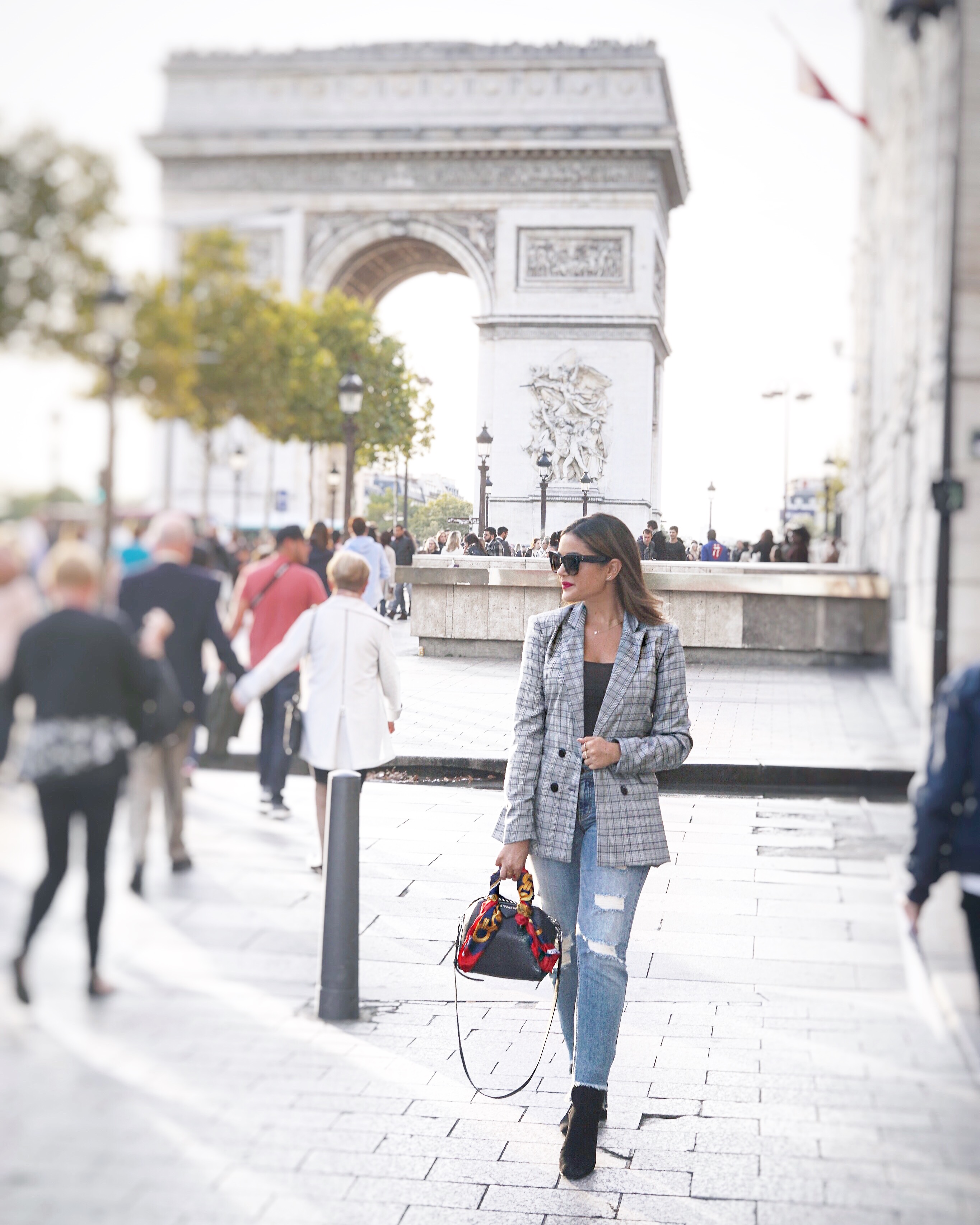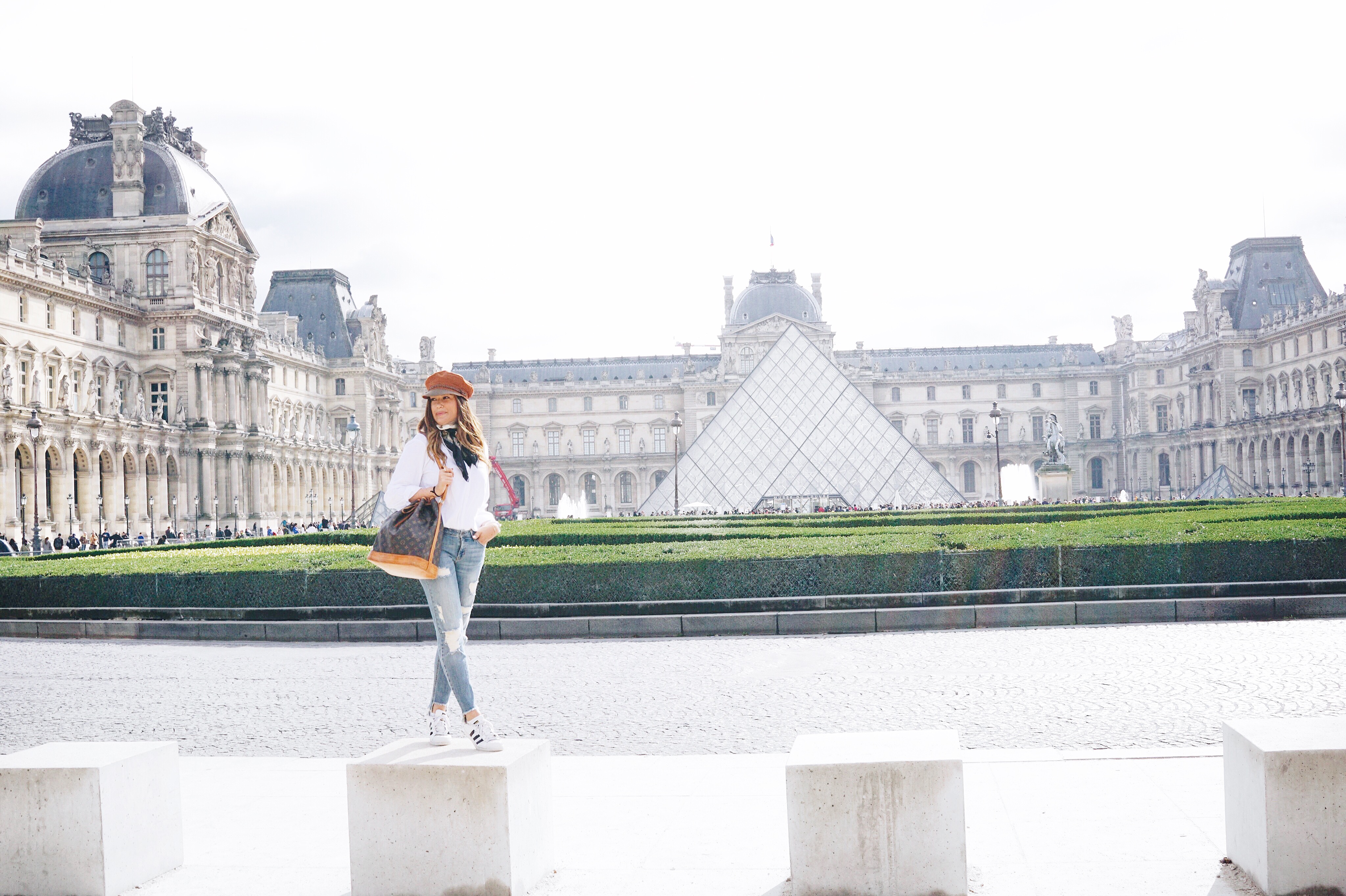 PLACES TO EAT (Cafés and Restaurants)
Costes: My absolute favorite spot for dinner or drinks! The lively restaurant has terrace seating, and a trendy lounge/bar with live sets from international DJs. The décor is sexy and moody. You may even see a celebrity dining at this hotspot (I saw Adam Lambert). If you're feeling risky, try to escargot – you won't regret it
L'Avenue: My favorite lunch spot. If you want to lunch like one of your favorite Instagram influencers (Marianna Hewitt) or even a celeb, look no further. L'Avenue is the place to find the world's most fashionable people and the best food. Sit outside, take in the view of Rue Montaigne and enjoy! I'd recommend getting the Spicy Tuna Tarar with avocaodo
Monsieur Bleu: If you want unreal views of the Eiffel Tower at night, look no further. Offering a high Art deco ceiling and stunning terrace, this is undoubtedly one of the most beautiful restaurants in Paris – with an unrivalled, magical view of the Eiffel Tower.
La Societe: This posh space has a huge stained-glass ceiling and offers French bistro fare. I'd recommend ordering the crispy duck
LouLou: If you're in the mood for some delicious Italian cuisine, this is the spot for you. This new restaurant, located at the Musée des Arts Décoratifs, boasts a unique and privileged location at the heart of the Palais du Louvre. I'd recommend indulging on the buratta and flatbread
Ladurée Paris Champs Elysées: Stop into this upscale bakery with Parisian origins, specializing in French macarons in a number of flavors. I grabbed an iced coffee (I know, so American of me), while my sister enjoyed a salted caramel macaron.
Café Le Nemours: If you're visiting the Grand Palais, be sure to stop by this beautiful café, known for the delicious quiche. Of note: Angelina Jolie filmed "The Tourist" there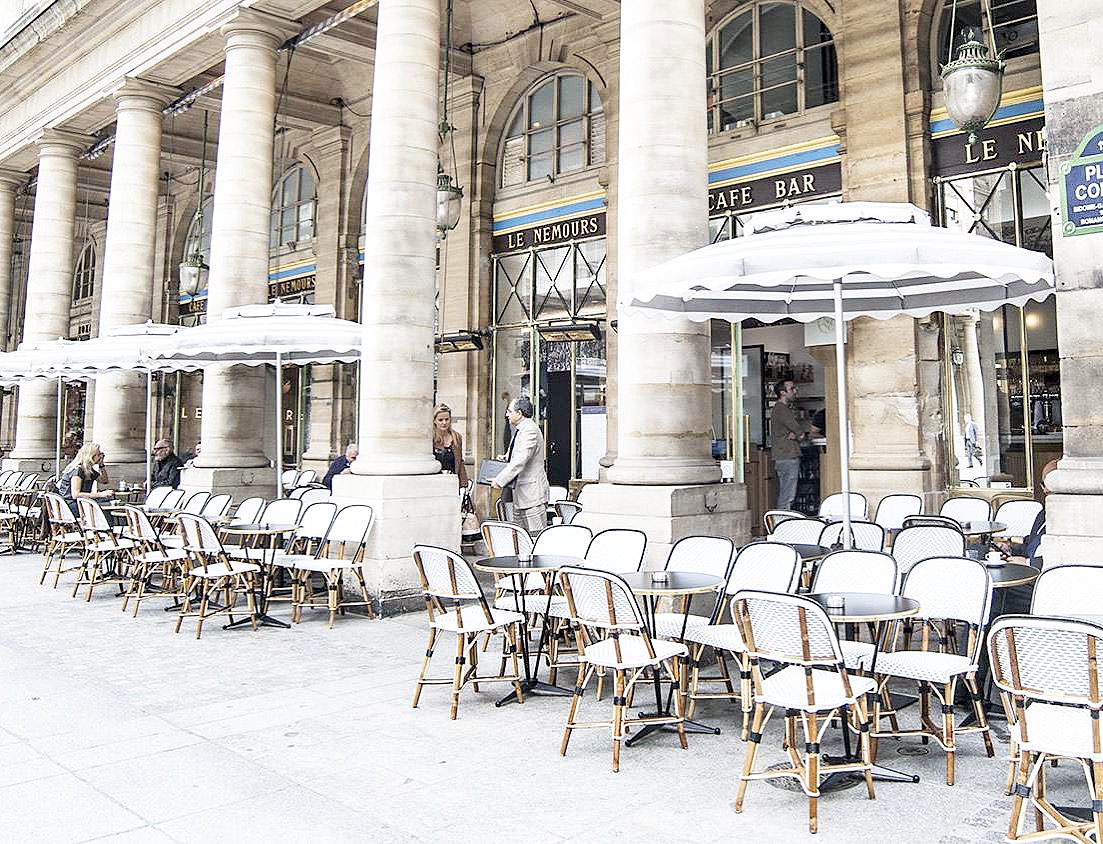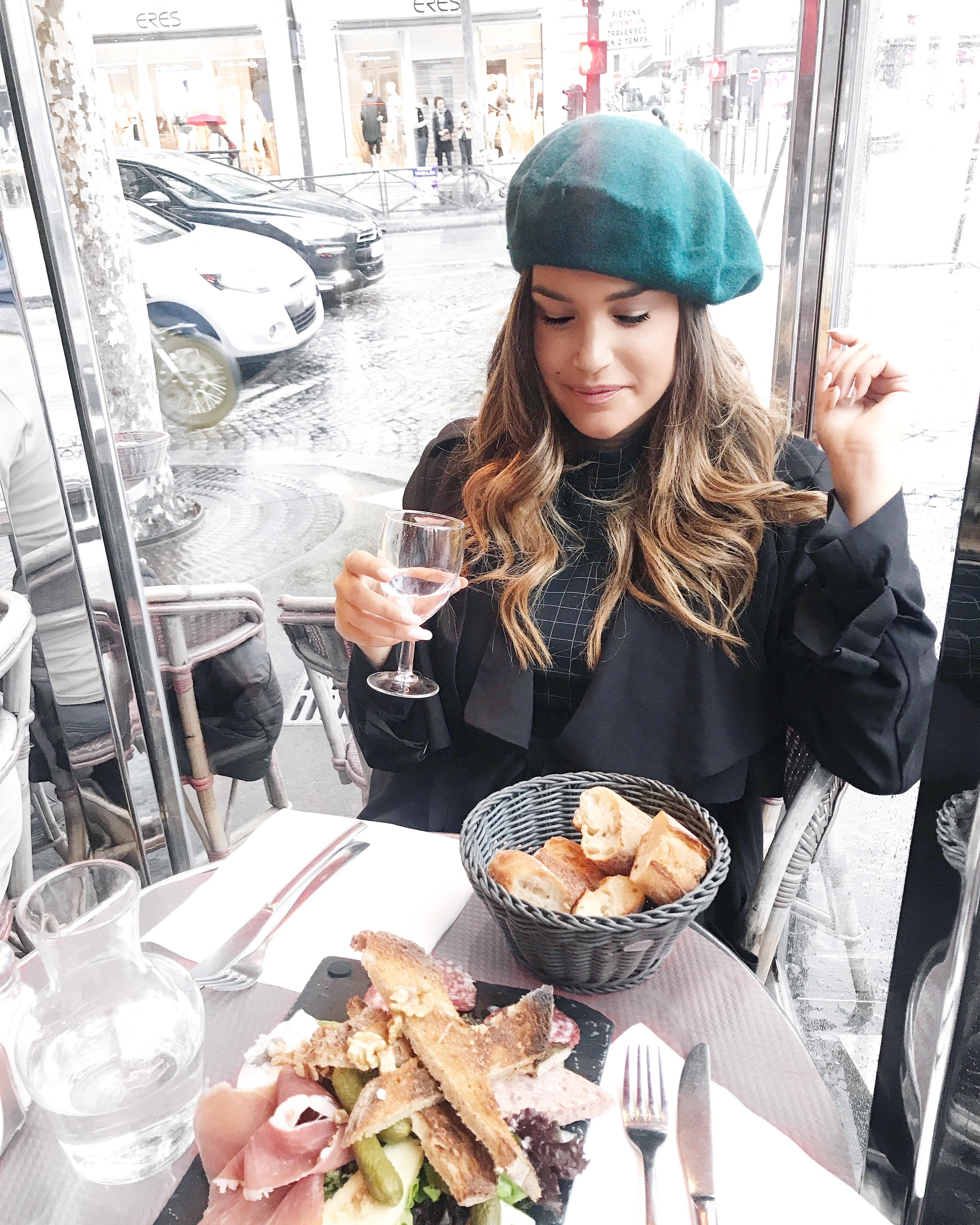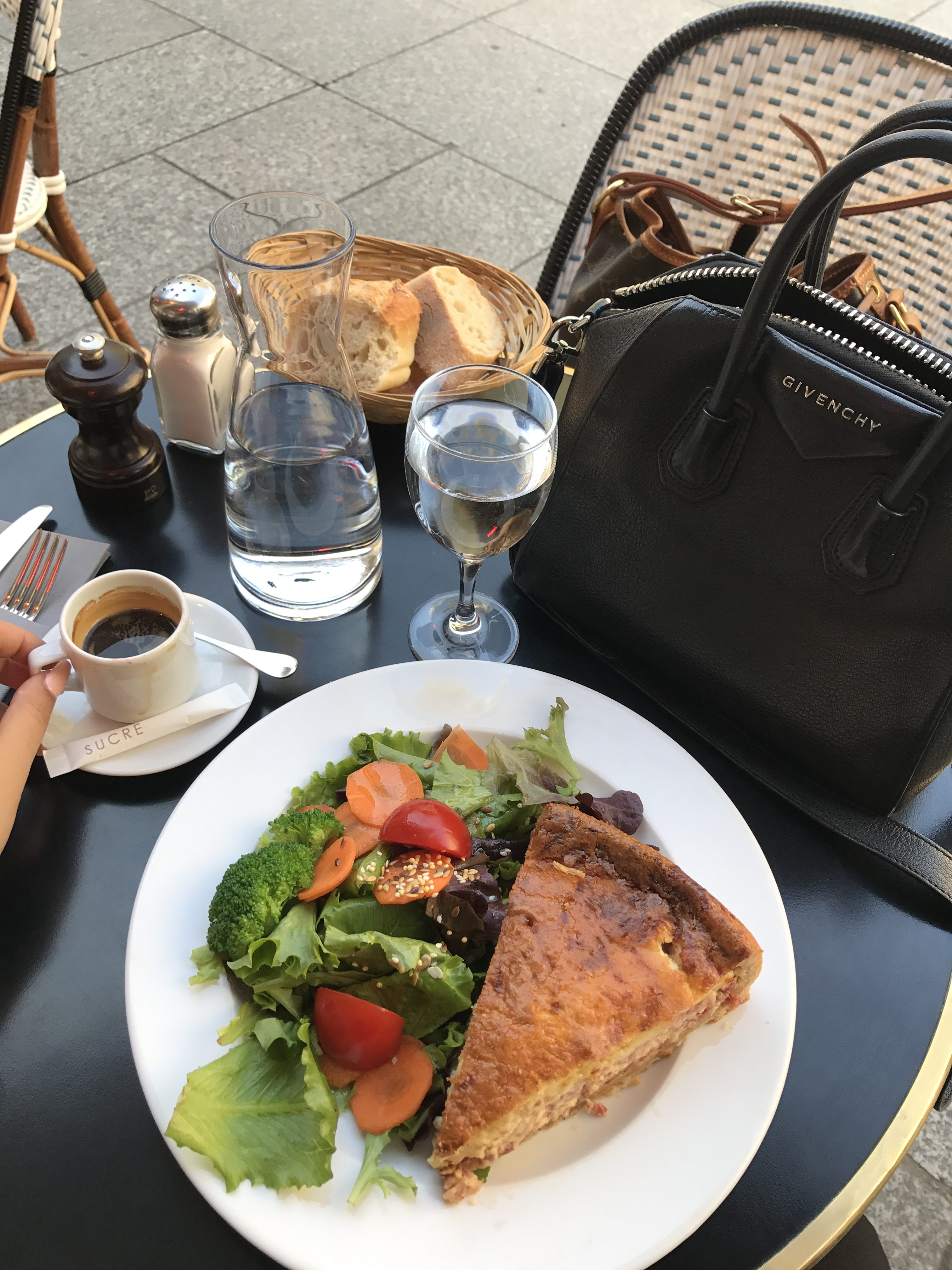 I hope this helps! Any questions? Comment below and I'll be sure to answer them. Ps. You can shop all of my Paris looks below. Au revoir!
Shop my Parisian Fashion: