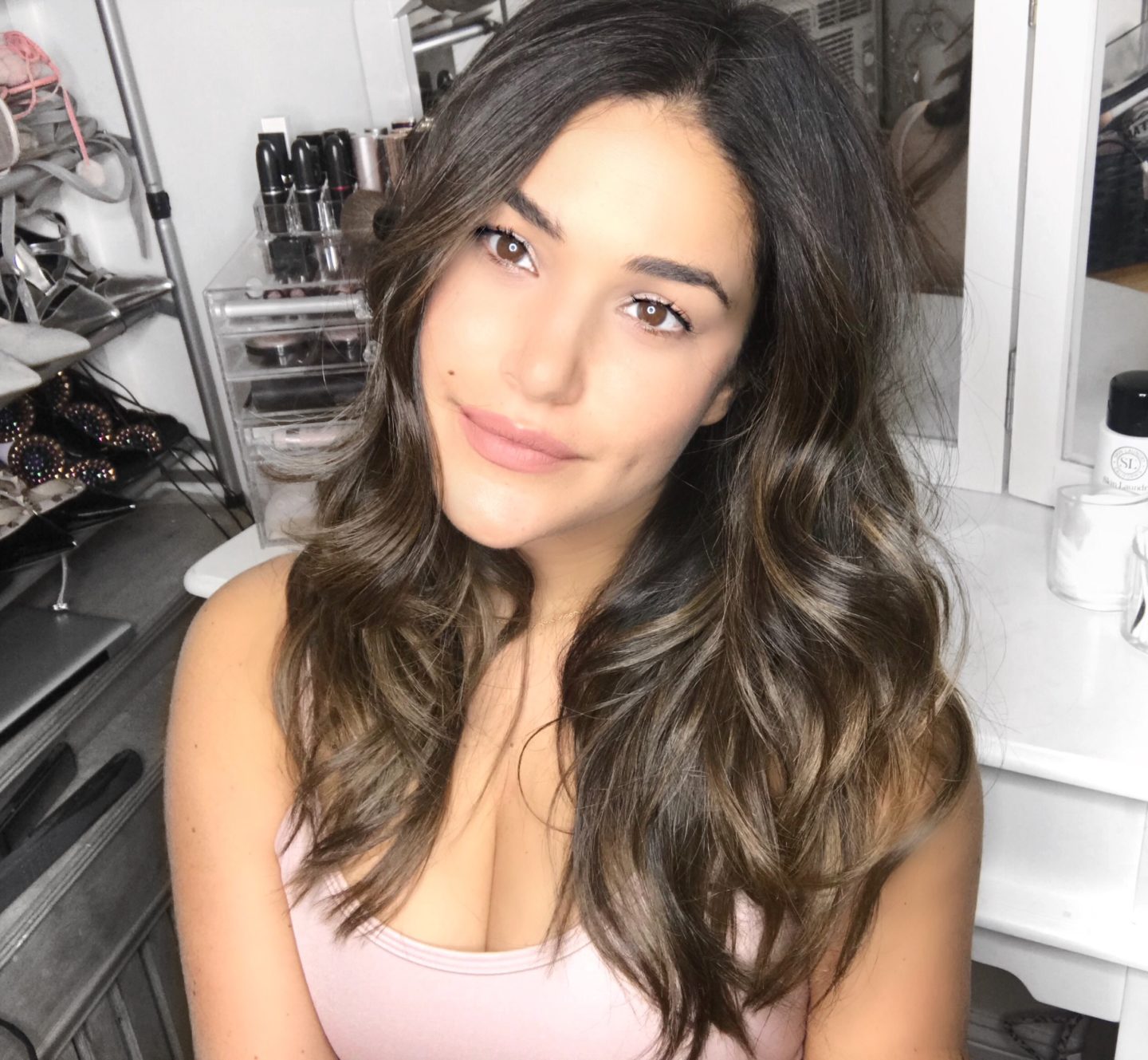 Happy fall ya'll! Ok, I'm not southern, but sometimes I'm just so tempted to say that…. Anyway – let's talk about my hair! Have you noticed I'm darker? After four years of balayage I was feeling like a change was on the horizon. Plus, fall/winter is the best time of year to go darker.
If you've been following me, you know I don't do anything with my hair without consulting my creative colorist/stylist, Tre Wyrosdick. And as the thought of going darker continued to present itself in my thoughts, I knew I had to do it. As such, I gathered some inspo images and broke the news to Tre, who was on board from the jump.
I brought an image of Marianna Hewitt into the salon because she is literally #goals (I also think I've mentioned her 900 million times in my posts) and we got started! What I liked about Marianna's hair was that it was dark, with lighter brown throughout. The thought of going one color scared me because I know once the spring/summer rolls around I'll be itching to go light again.
If you're thinking about going darker, I think you'll find the below Q&A with Tre really helpful. Ps: Say I sent you to receive 15% off your first salon service.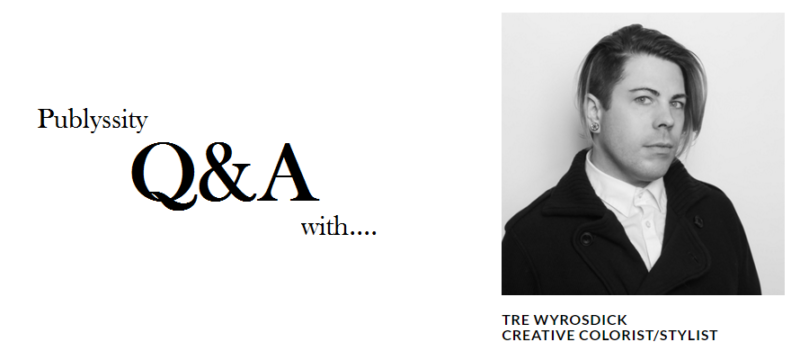 Q: I switched things up on you this time and surprised you with wanting to go a bit darker for fall/winter. What was your initial reaction?
A: Alyssa, I was so excited when you told me you were ready for a change! You know I love where your color has been living with the lighter bronde shade, which can over time leave ends feeling dry for darker brunettes.
Q: I love my new color – it's dark (like my natural shade), but we left some lighter pieces throughout. Why was this the best option?
A: Even though we decided to take to you to a darker place, closer to your natural color, it would look a bit unnatural for it to be monochromatic. Longer hair always [needs] dimension. I used Wella Color Touch, a gentle demi-permanent color that gradually fades over time. It adds lots of shine and conditions the hair. Since all color fades over time it is a better, more gentle option for going darker for a season. Allowing the color to fade means when you are ready to go lighter in spring we will not have to damage hair lifting through permanent color.
Q: For those that are looking to darken their hair for the winter, can you explain some of the benefits?
A: Going darker in fall in wonderful for just giving your hair a break from the highlights, which can dry out the hair. Think of winter as the time to condition and add shine with deeper, richer shades of your current color or try something more daring since it will fade out! Since it is dryer time of year and the climate is rough, a weekly at home treatment with a mask will help to keep hair manageable and keep color shiny.
Q: Lastly, what's the upkeep for maintaining this shade throughout the next few months?
A: To maintain this color Alyssa, I recommend getting a glossing service in salon every six weeks. It only takes about 15 minutes and maintains the richness and shine of color. We use Kerastase Fusio Dose treatments to seal in color in 5 minutes to add extra shine and hold for color. Color saving shampoo and conditioner, hair mask treatments at least twice a month and extending time between shampoos can really help extend the life of color. Dry shampoo might become your BFF.