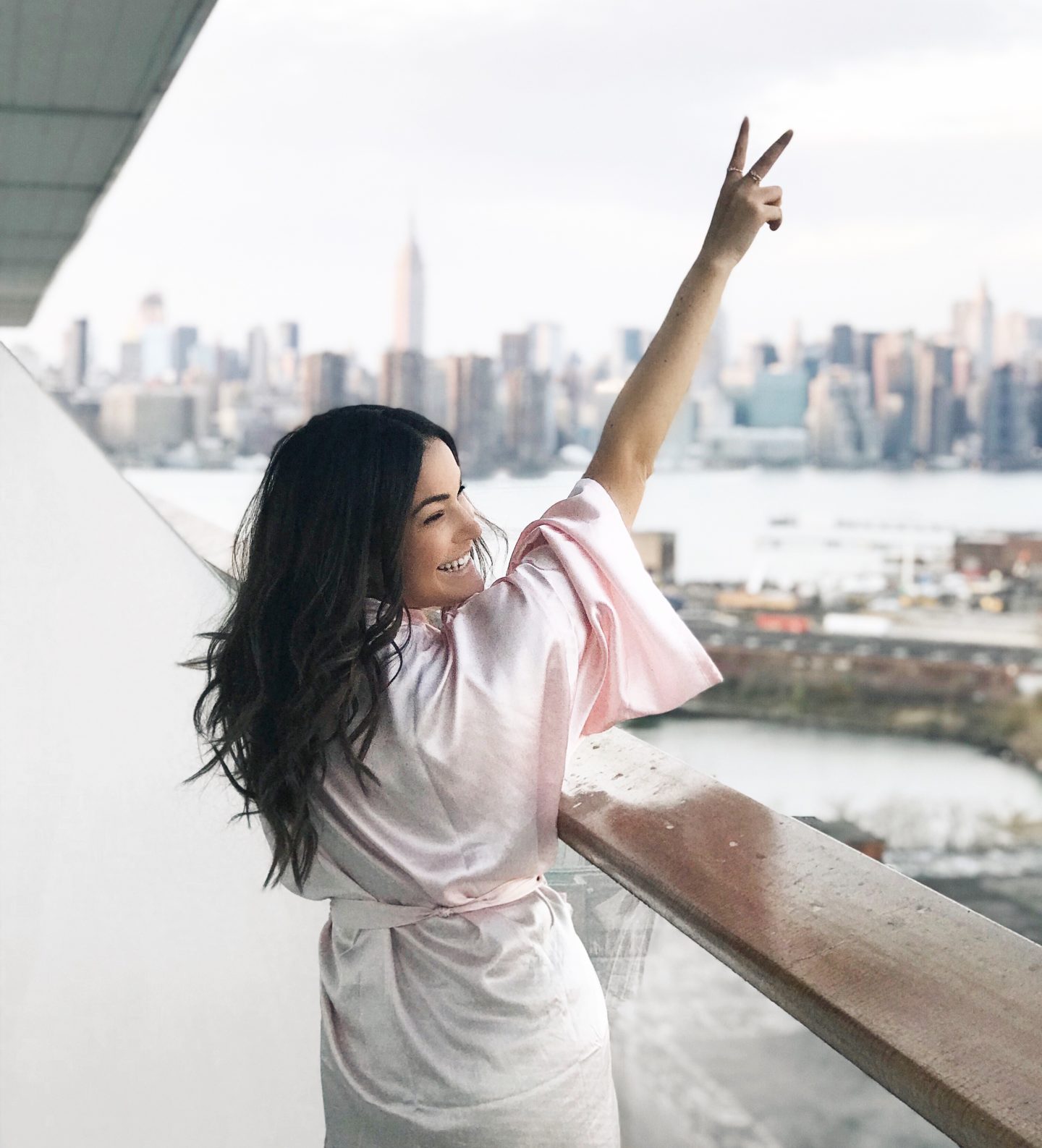 Disclaimer: a 5'3 girl is writing this post
Tonight is the night – the 2017 VS Fashion Show will air featuring a bevy of toned models with legs for days and perfect beachy-wavy hairdos. Everyone will criticize the models, but really we just want to be them (at least I do).
Unfortunately for me, I can't grow 7+ inches overnight, but what I can do (and you can too) is mimic the same look at home. We all know beauty comes from within, but nothing is a bigger confidence booster than knowing you look bomb.com and owning it.
Let's start with the hair and makeup. VS is famous for their signature beachy-wavy hair look. Last year, they partnered with Beachwaver to provide the hair tools and styling for the show (I'm not sure if they're partnering with them again this year). And let me just tell you, this hair tool seriously makes curling your hair look like a walk in the park. See the below video.
So to me, this is a must-have. Plus, if you consider yourself someone who isn't very good at styling hair, this thing looks FOOL proof. I'm ordering one now… You can get your own by clicking the photo below.
Next up is makeup. You've probably noticed that the models don't wear anything too heavy or thick. Makeup is generally kept very natural and "glowy" looking. As such, I'd recommend sticking with these essentials: a highlighting palette (to use as your highlight and eye shadow), a colored in brow (not too heavy!), a sweep of blush and a nude lip. I've linked to some of my favorite and go-to products below in each of these categories.
Now onto the wardrobe essentials. Nothing makes me feel like more of a VS Angel than my pink silk robe. Real talk – I wanted a robe for my photographs so I ordered this one off of Amazon for $14.99. This taught me that you really don't need to spend a lot for something so simple because it looks just as nice as an expensive robe. Plus, I can't even explain how much use I've gotten out of this thing… I wear it when I'm getting ready and have shot in it multiple times.
Lastly, all angels need one final thing – a good push up bra. Let's face it, there is no way those models have big boobs because literally nothing on them is big. This is where Victoria Secret hit the jackpot by creating a bra that literally gives anyone cleavage – the Bombshell Bra, which is touted to "add two cup sizes".  Fortunately for me, I don't need help in this department, but for those of you that do – this this WORKS. I know because I've had friends wear it.
That's a wrap! I hope this tips inspired you to unleash your inner-angel. I don't expect you to try these tips tonight (it is a Tuesday after all), but you better order everything in time to spice up your weekend a bit!