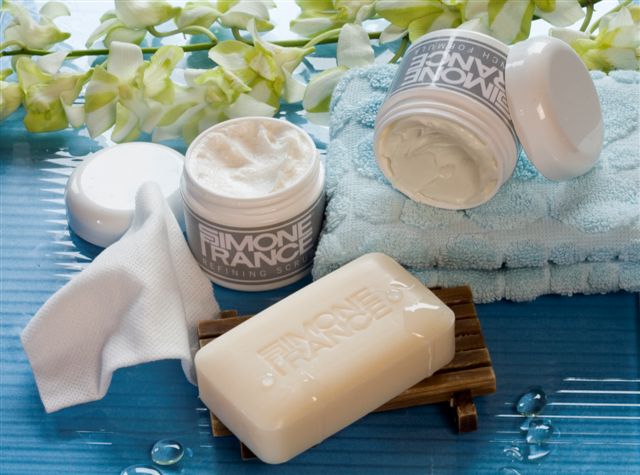 When it comes to beauty routines, I tend to be skeptical of using too many products with the fear that they will make my skin worse, not better. That's why I generally use products with no scent and few ingredients. The more gentle, the better. For the last 3 weeks I've been using Simone France Classic French skincare products and have to say, I'm the biggest fan, so I want to share my success story with you guys!
Like me, the brand believes that fewer ingredients is better, so they keep their products simple with high quality ingredients and focus on the routine (which is my favorite part). I've been following a step-by-step 60 sec. daily routine in the morning, with another 60 sec. routine at night that is unlike anything I've ever done before. The routine uses a few different products (like mild soap, a toner, a refining scrub and moisturizer) and Simon France Signature Clothes. At first the routine scared me a bit, since I tend to be a soap and water type of girl, but now I'm breezing through it and love the results. I have to say, it's the most effective routine I've used to date!
The products have really helped transform my dry skin into a glowing and balanced complexion. Take the 5 minute quiz to see what items in the line work for your skin-type! PS. use the coupon code BEAUTIFULSKIN to receive 20% off for any order made via Simone France website (including already discounted packages)!  Any questions? Sound off below!