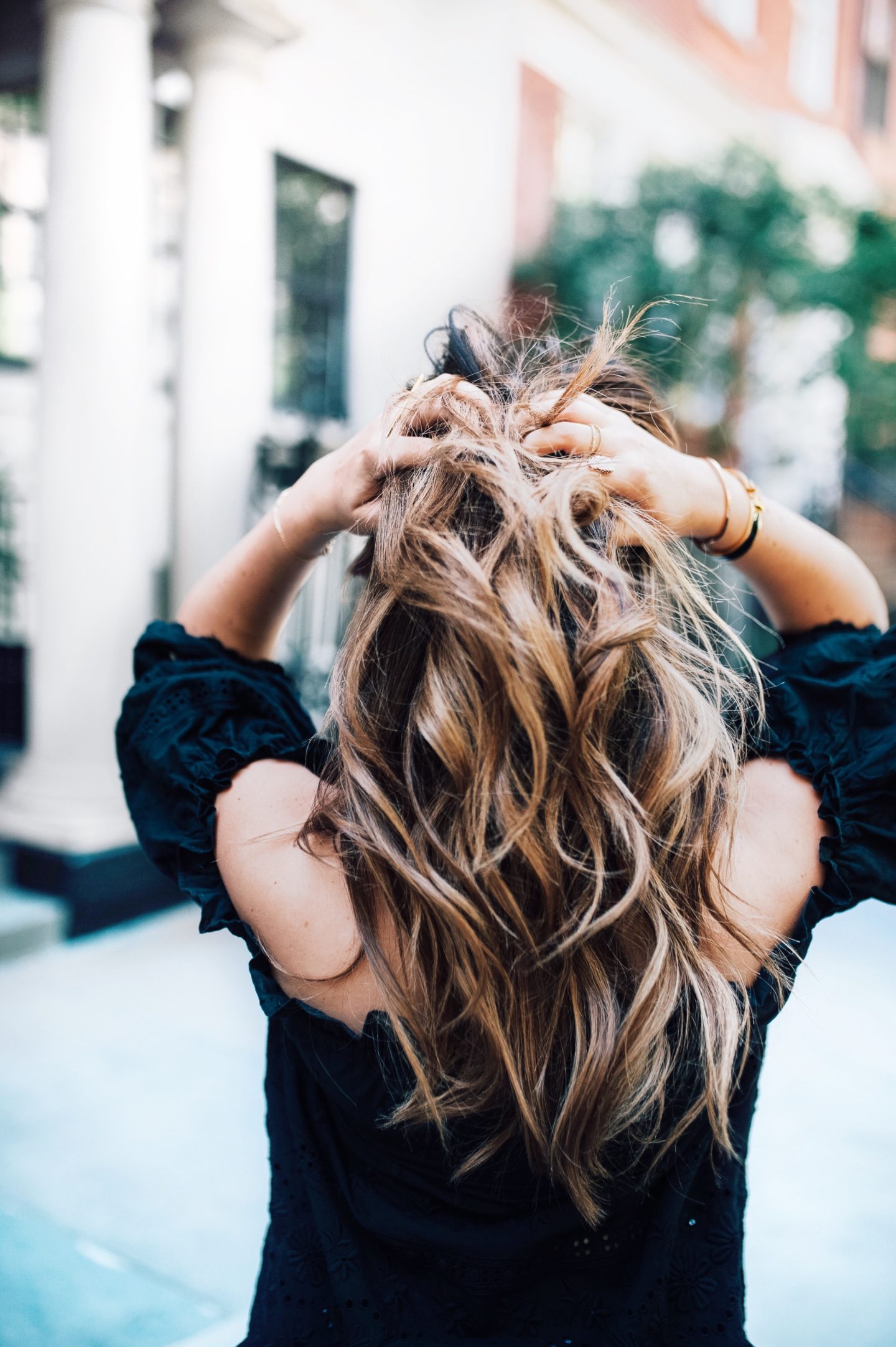 Summer is here and with that comes major hair changes! I've been lightening my locks for a few years now and this year was no exception, especially when summer rolled around. While I now love the color of my hair, it took me some time to get to this point. I've had some dye-fails, as well as a long journey to be "bronde" aka brown-blonde.
Since I get so many questions about my hair, I decided to do a little Q&A with my God-sent colorist, Tre Wyrosdick from Marie Lou & D in SoHo, NYC. Ps: If you say I sent you, you can get 15% off your first service, which is a damn good deal! But before I get into it with Tre, let me tell you a bit about the evolution of my hair.
When I graduated college the "ombre" trend was really taking off. Having very dark brown hair my whole life, I was eager and inspired by stars like Jessica Biel, Rachel Bilson and Eva Mendes, whom like me, had really dark hair yet managed to pull off the lighter-lock trend flawlessly. After much research of "celebrity" stylists, I decided to take the plunge. Since, I've never looked back! In fact, I keep wanting to go lighter!
Yet, I definitely had some orange moments throughout the years and it took me some time to find a colorist that I really loved. Enter, Tre. He's been coloring my hair for just over a year and I swear by his skill. I've never met with a stylist whom is so educated in his craft and constantly training to learn new tips & tricks. That said, I wanted to share his knowledge with all of you!
If you're a brunette who is looking to go light or even just try to new stylist, I think you'll find the below interview helpful and educational. Any questions? Comment below and I'll get back to your personally. 
View Post