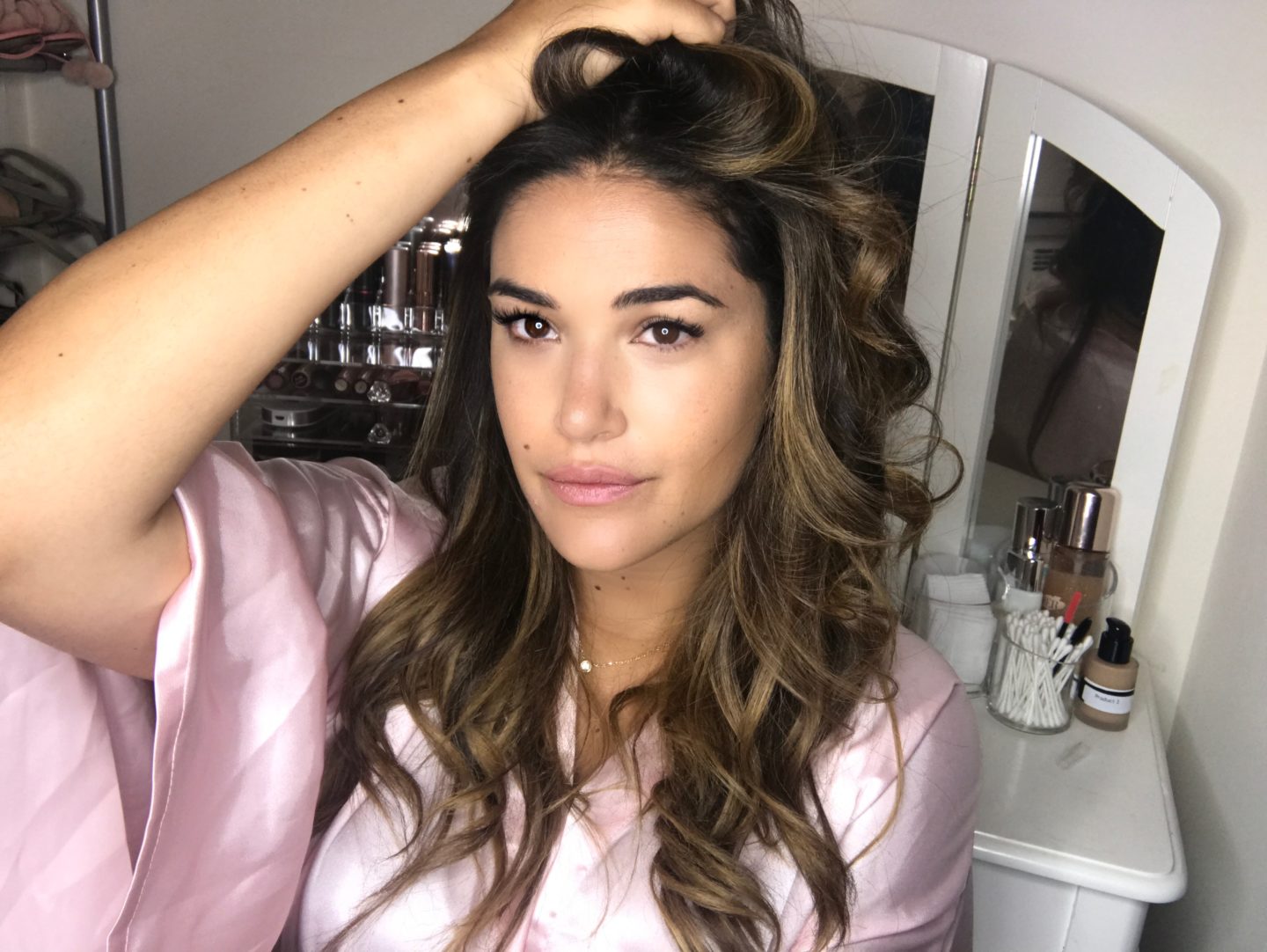 It's no secret that most girls long for luxurious long hair without all of those nasty damaged or frizzled ends. I must say, it's not always easy to maintain healthy long locks, but I'm confident that if you follow my below tips, you'll be on your way!
Tip #1: Get a trim every 4 months: I know, I know – you're trying to grow your hair not chop it off, but I promise that getting a trim 4 times a year will help your hair remain strong and healthy. After all, your hair grows from the root NOT ends, so you need to make sure you're chopping off all of the deadness in order for them to look full and healthy vs. brittle and dry.
Tip #2: Use the right Hair Care: Using the correct products really help restore your hair. I've been loving 180Pro's newest line – the Length Revival Collection, which is ideal for anyone with long or hard-to-grow hair that suffers from breakage and split ends caused by color, chemical services and heat styling. The collection is designed to strengthen strands so damage doesn't hinder hair's growth.
And if you're a science geek like me – let's get technical. Each Length Revival formula has a powerful combination of 180PRO's patented Pro-Peptide Complex™, which targets hair's worst breaking points to help repair up to 2 years of hair abuse**, and a new reinforced Length-Lock Complex, which fortifies strands from root to tip to protect against breakage for longer, stronger, nourished hair.
Tip 3: Lower the Heat: I'm sure you know by now that frying your hair with hot tools will only damage it more. What I'd recommend is using low heat or letting your hair go natural. Or if you're like me and have really dry hair, only style it with heat 1-2 times a week. You'll definitely notice a difference if you put the straightening iron down and embrace your natural hair.
So what do you think? Will you implement these products and rules into your routine? Comment below and let me know your thoughts.