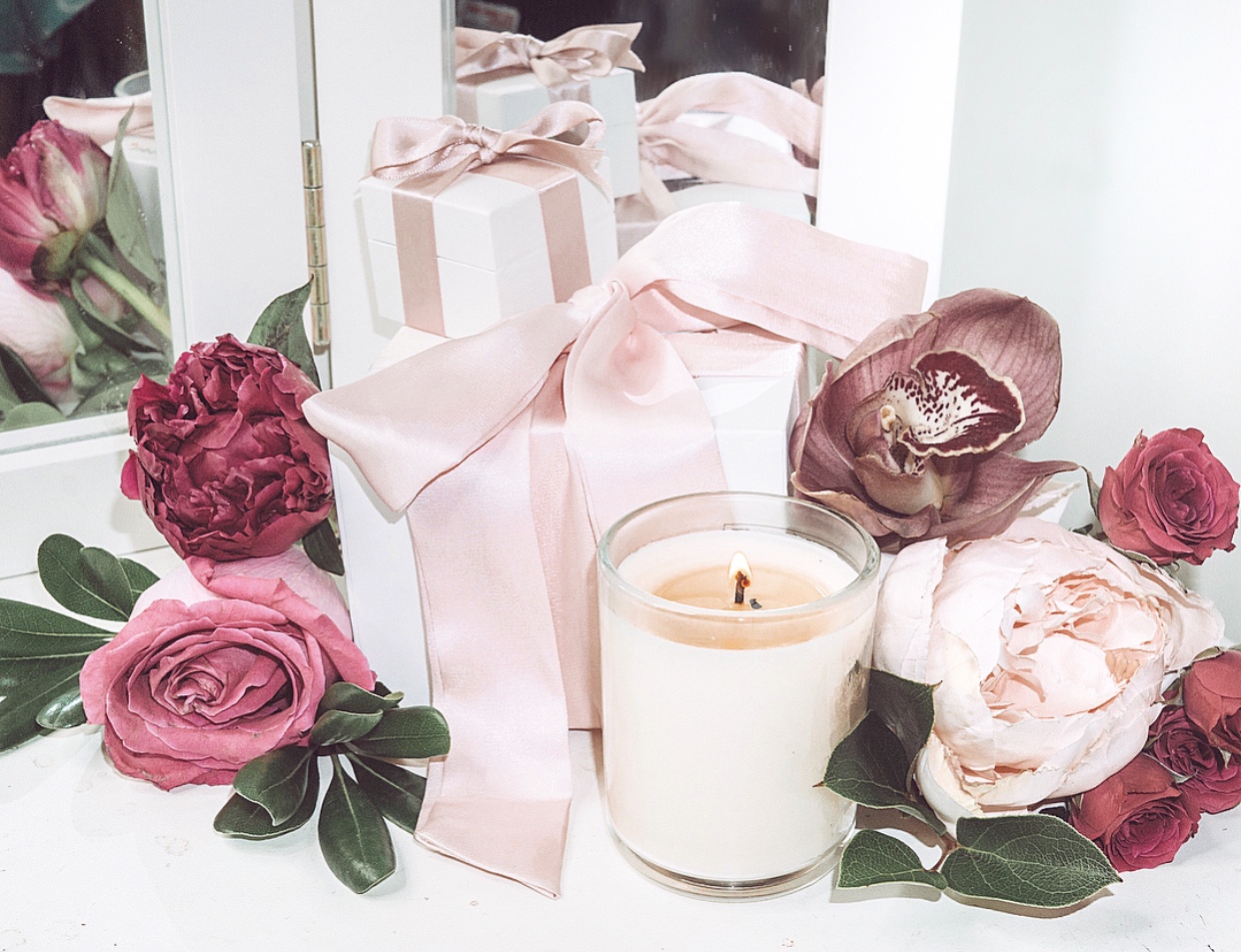 It's holiday party season and I'm sharing tips and product recommendations to help you prep for your next night out! First, let's start with the beauty routine.
I love to prep my skin before I begin makeup application and lately I've been really into exfoliating my face since it tends to get really dry in the winter. I've been using the Primal Life Facial Kit, Quiver Sonic Facial Cleansing Brush, along with face wash to rid of dead skin, help with fine lines/wrinkles and to tighten and tone. Quiver's sonic vibrations stimulate your facial muscles and help increase collagen production- leaving your skin looking lifted, more awake, incredibly beautiful and wonderfully balanced- 100% naturally. (Ps: use this code PLOBOXX17 for 20% off a future purchase!)
Now that my face is washed, I move on to grooming to make sure everything is in tip-top shape. I'd recommend using Nad's Facial Wand Eyebrow Shaper to achieve perfectly-shaped eyebrows. It's super easy to use and the SlimTip Precision Applicator is filled with a natural, non-heat formula that washes away with water. Seriously the quickest and easiest way to do touch-ups at home.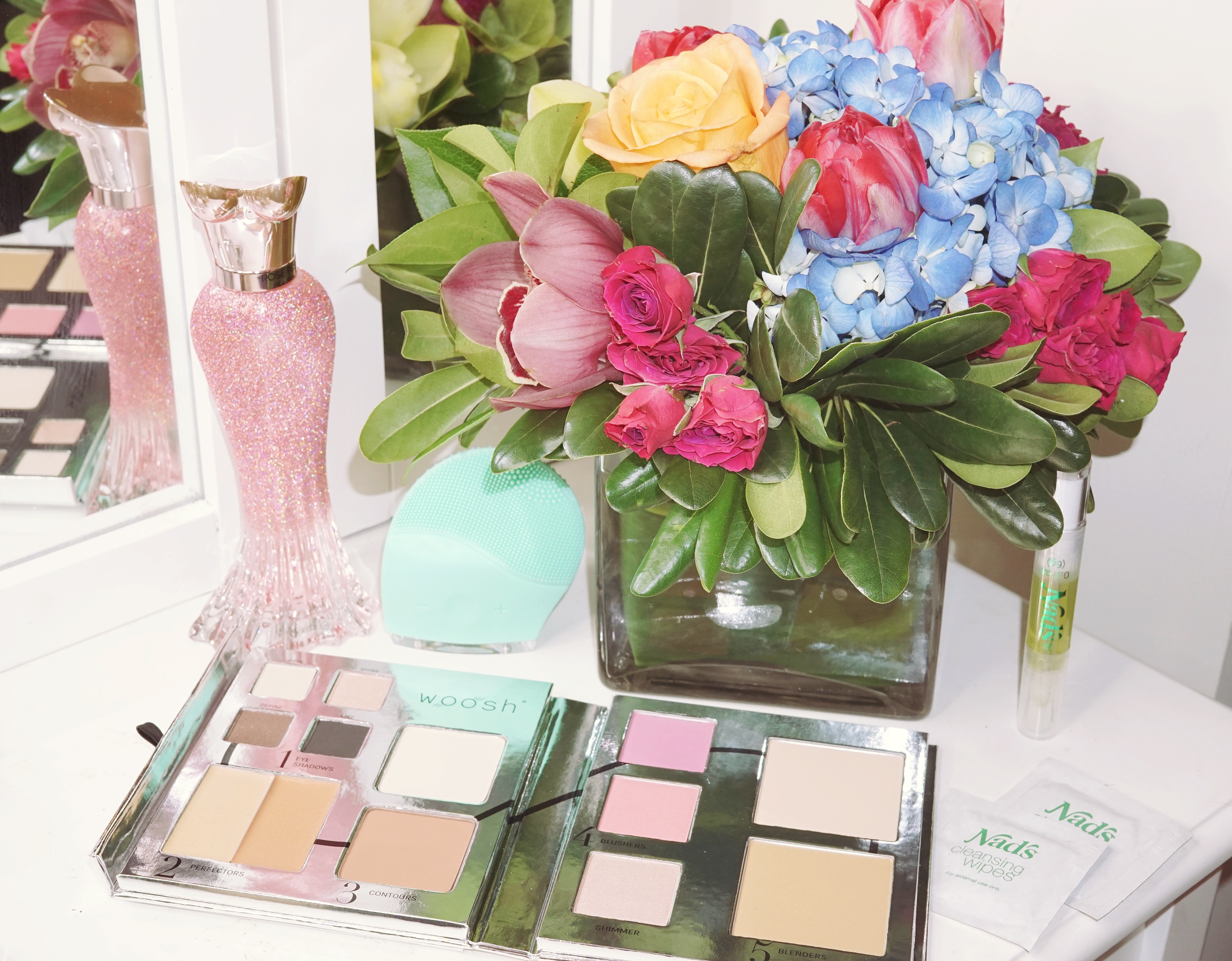 Ok, so now that my eyebrows are looking fierce, it's time for makeup. Lately, I've been obsessed with the Whoosh Beauty Fold Out Face palette, which is an entire beauty bag that fits in the palm of your hand, including universally flattering eye shadows, flawless complexion coverage, dark and light contouring powders, cool and warm blushes. Plus, it even has a must-have highlighter. I'm obsessed because this palette is literally a one-stop shop for all of your makeup  needs. (Ps: Use code: BB15OFF for 15% off your Woosh Beauty purchase!)
Now that you're looking fabulous, fix up your hair in loose waves and spray on some perfume in your pulse points
(wrists, neck, décolletage). I've been loving Paris Hilton's new feminine fragrance, ROSÉ RUSH Paris Hilton. It floral and rose petal notes, lychee, papaya and amber.
Lastly, pick out an outfit that you know will turn heads. I love to wear something simple (either black or red), with one statement piece. I've been especially loving my Vince Camuto "Chelsea" boots lately (yes, they're leopard)! They have triangular panels of goring, a rounded almond toe and a matching pull tab.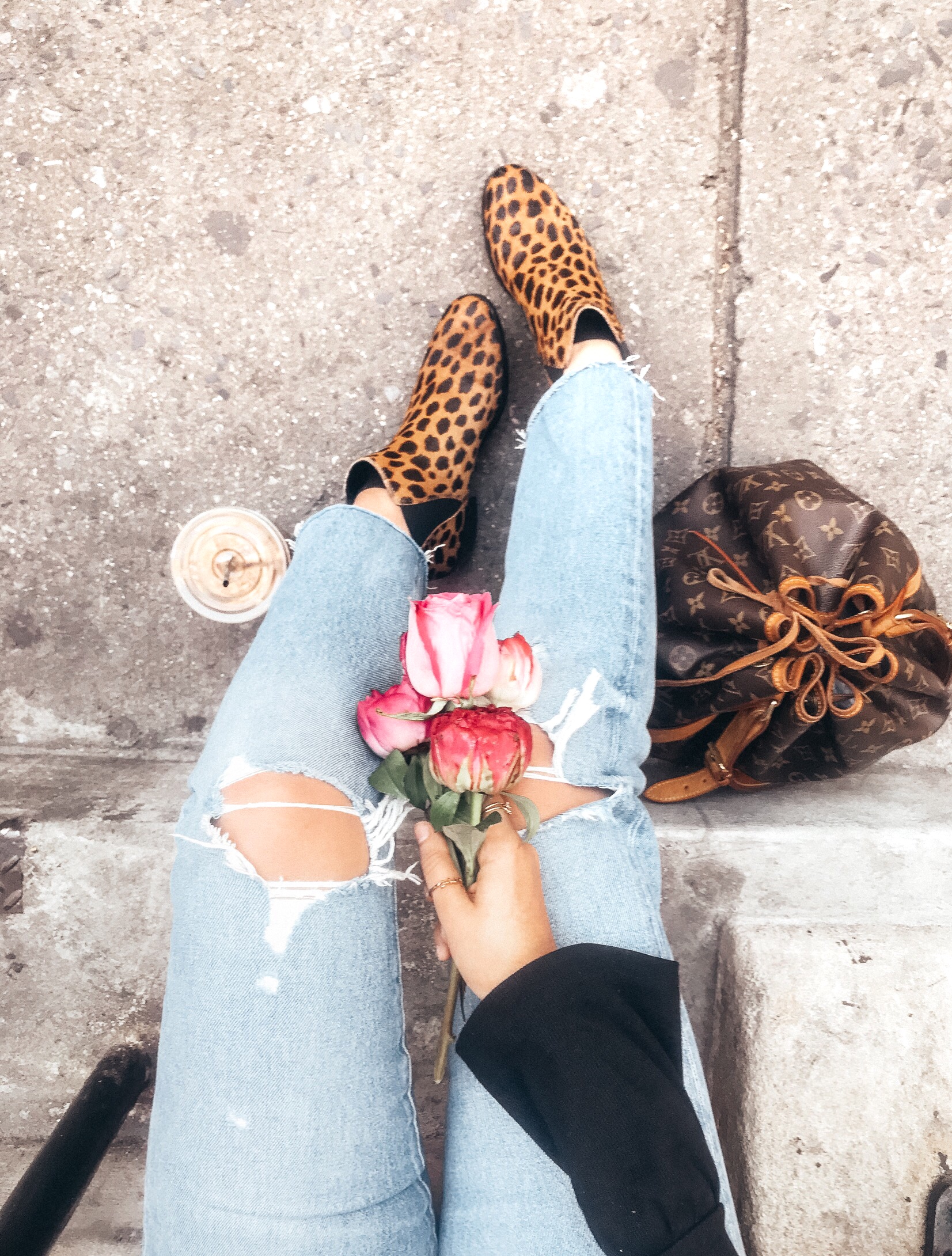 Now you're ready to go!

Disclaimer: This post is sponsored by BabbleBoxx.com