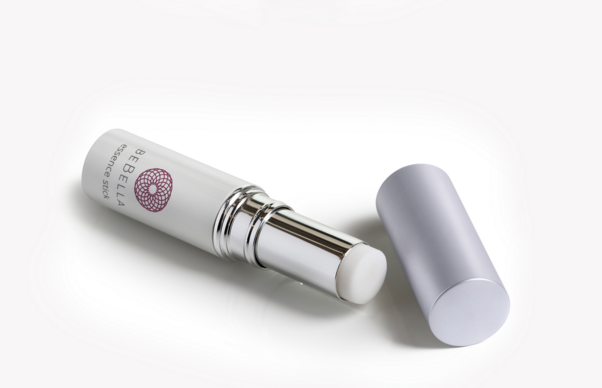 If you're like me, it's a constant struggle when deciding on spending money on expensive beauty products or opting for Drugstore finds. That said, every now and then, I come across that one magical, pricey product that I just can't live without and am willing to break the bank for. Enter BeBella's Facial Essence Stick.
This facial essence stick will set you back around $65, but think of it this way – it's sitting out one fancy dinner with friends in exchange for flawless skin. It is small and compact – perfect for the girl on the go.
The BeBella Essence Stick is all about refreshing and touching up your look. InStyle.com explains it best, "Throw it in your purse so it is always on hand to rapidly reduce the appearance of fine lines and puffiness in all your trouble areas. Additionally, the Essence Stick works to even out skin tone by encouraging rapid cell turnover, and bridges the gap between day and night to maintain the protective barrier and hydrating benefits of the whole BeBella line."
This little miracle savor is seriously my new favorite. Plus, I got to try out some other products from BeBella's line and have to say that I really enjoyed all of them. The next thing I'm going to be reviewing is the BeBella Collagen Pro Pills, so stay tuned for another post in a few weeks!