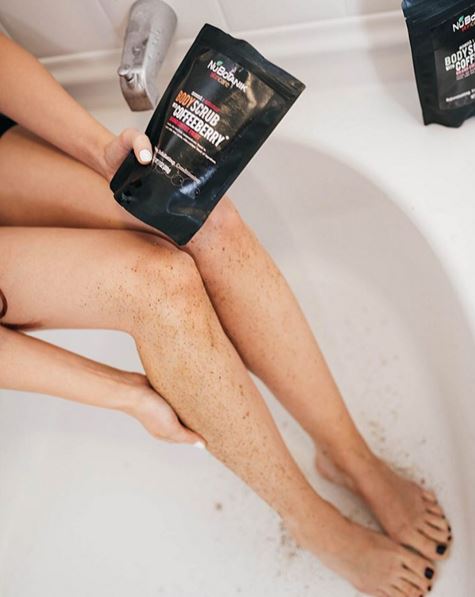 I don't know about you guys, but I'm getting pretty sick and tired of being pale and having the world's driest skin. As someone who suffers from eczema in the winter months, I'm always looking for ways to rejuvenate my skin after months of the harsh weather.
With spring around the corner, I'm enjoying plenty of "me time" as I amp up my beauty routine and prep my skin for shorts and miniskirt weather. So what's my secret?
I recently was sent some NuBotanik Skincare Body Scrub with Coffeeberry in the pear scent to try out and let me just tell you – I'm obsessed! The scrub contains a unique blend of natural active ingredients and is made with Coffeeberry, which is extracted from the whole coffee fruits, that is loaded with antioxidants and skin beneficial compounds. Whole coffee fruit has been shown to have one of the highest levels of antioxidants that our skin and body need to stay and look healthy.
I absolutely loved the smell and texture of this unique product that exfoliated, rejuvenated and nourished my skin. Fun tip: it's supposed to help reduce the appearance of those stretchmarks and blemishes we all hate so much.
I'm so excited to keep using this product so my skin is glowing just in time for summer. What's your skin secret?