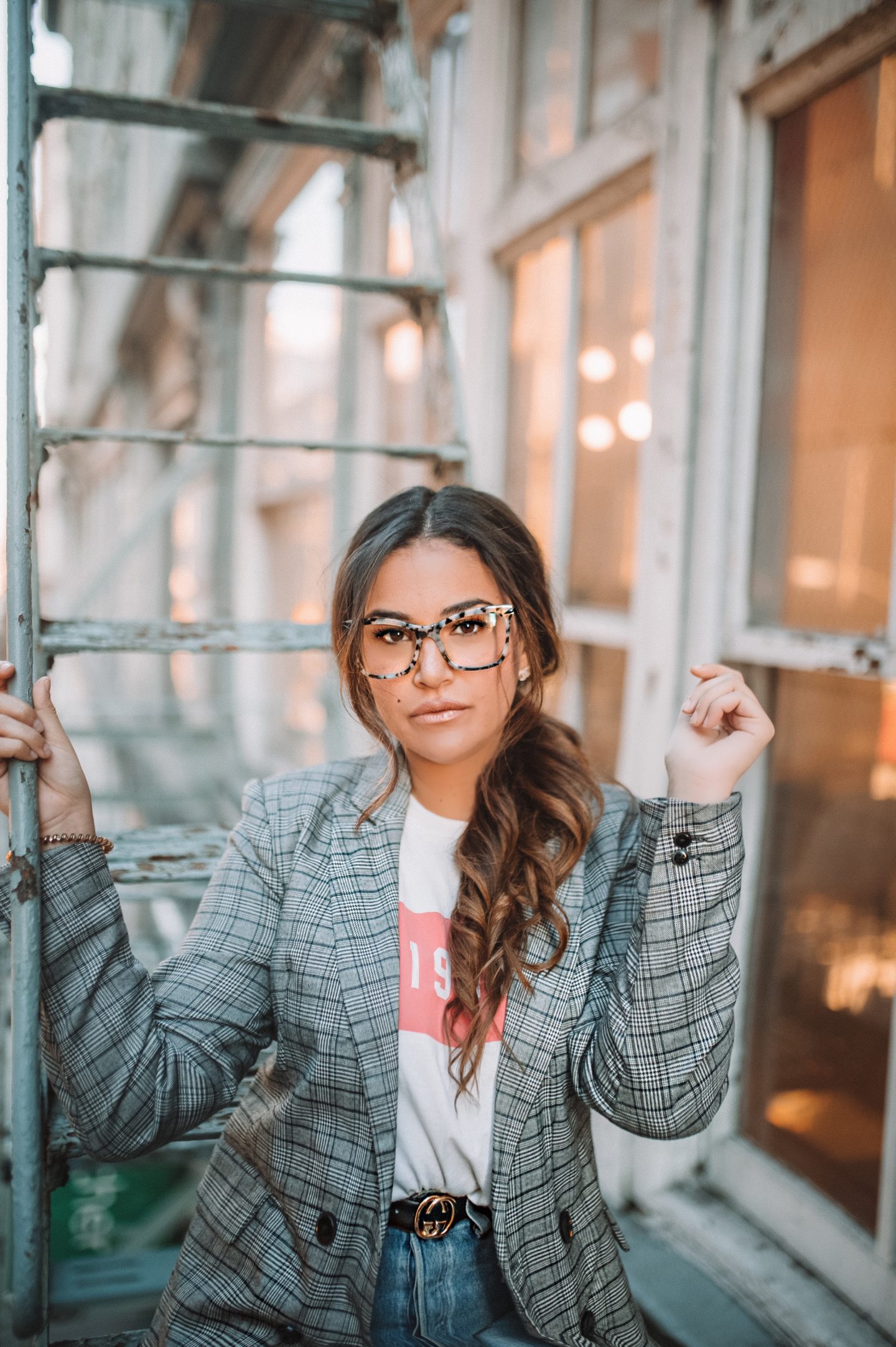 I have something to confess. I'm always wearing glasses in my photos, but I don't really need them to help me see more clearly.
In fact, my desire for wanting to sport glasses goes as far back as I can remember. There was that one time in middle school when I tried to purposefully squint in class with hopes of worsening my vision, all so I could get glasses. Or that one time in college when I convinced my parents I had bad vision, so I could buy expensive black-rimmed frames (sorry mom if you're reading this).
I guess it's pretty silly. Who really wants worse vision?! I definitely don't now that I'm older. With a little hindsight and much more wisdom, I'm super grateful that I've gone through 27 years of life seeing clearly. However, the fashionista in me will always want to wear the latest trends. The good news? Coastal offers trendy glasses that can come with or without a prescription. How cute are the Kam Dhillon Crawford frames I'm wearing in the above pic?
It's also cool to buy from a brand that has such an amazing mission. They have a buy one give one program, which aims to improve life by improving sight. After all, sight is one of our most important senses as it enables us to read, learn, work and enjoy life. When your sight is hindered, it can really take a toll, making life a bit harder to navigate. The brand's partnership with Essilor Vision Foundation helps them fulfil this incredible mission on a global scale.
Use code "Publyssity" for buy one get one free on eyeglass frames *some exclusions apply. I listed some of my favorite styles below. Let me know what pair you end up with! Can't wait to see the pics.