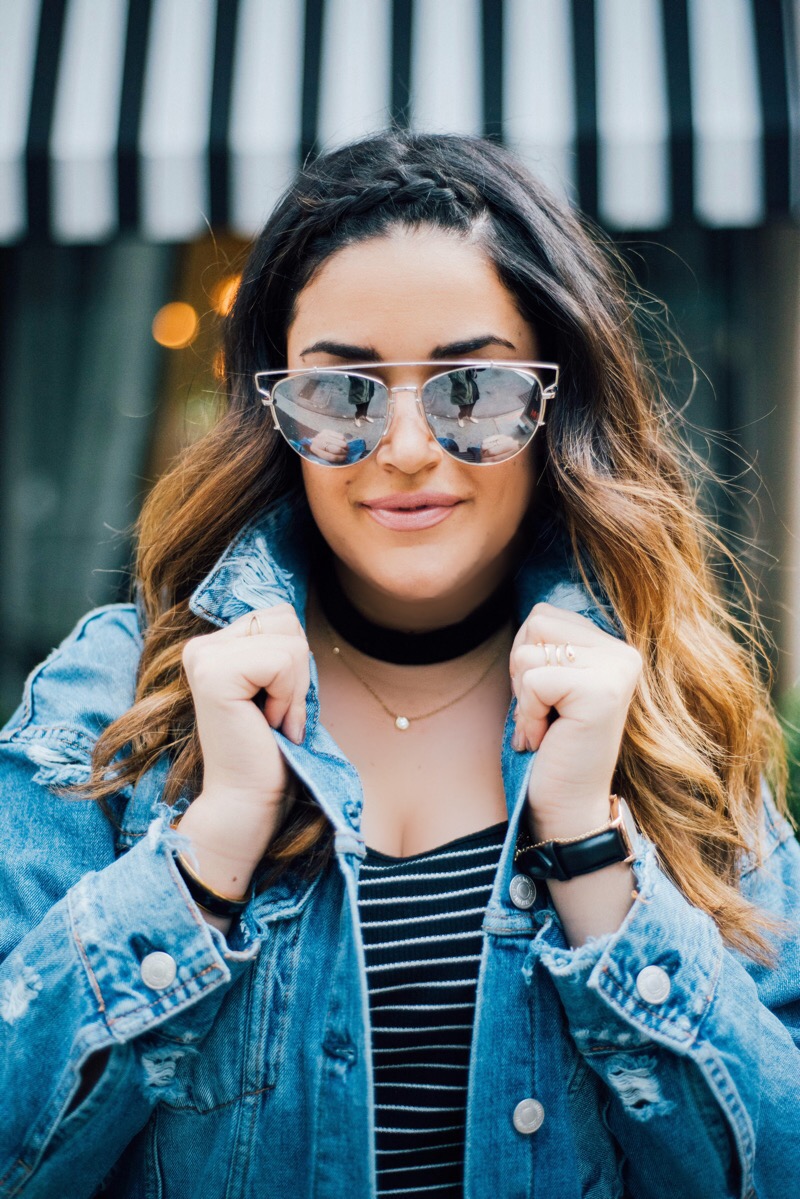 When you look at this outfit, there's a lot that you can choose to focus on. Take my oversized denim jacket for example or even my mirrored silver shades. Yet, one small accessory seems to have everyone talking – my choker.
Coworkers stop to ask me if they're back "in," while men make typical statements about the 90s. Let's face it, not all trends are for everyone, but it looks like the choker craze is here to stay for the summer. Personally, I can't get enough of it! Yay or nay? Tell me your thoughts down below in the comments.
PS: You can get these glasses at Dior for about $500, but I got mine off Amazon.com for around $20. You can get them at this link. For all of my other outfit details – be sure to shop the post below, where I linked to similar items!