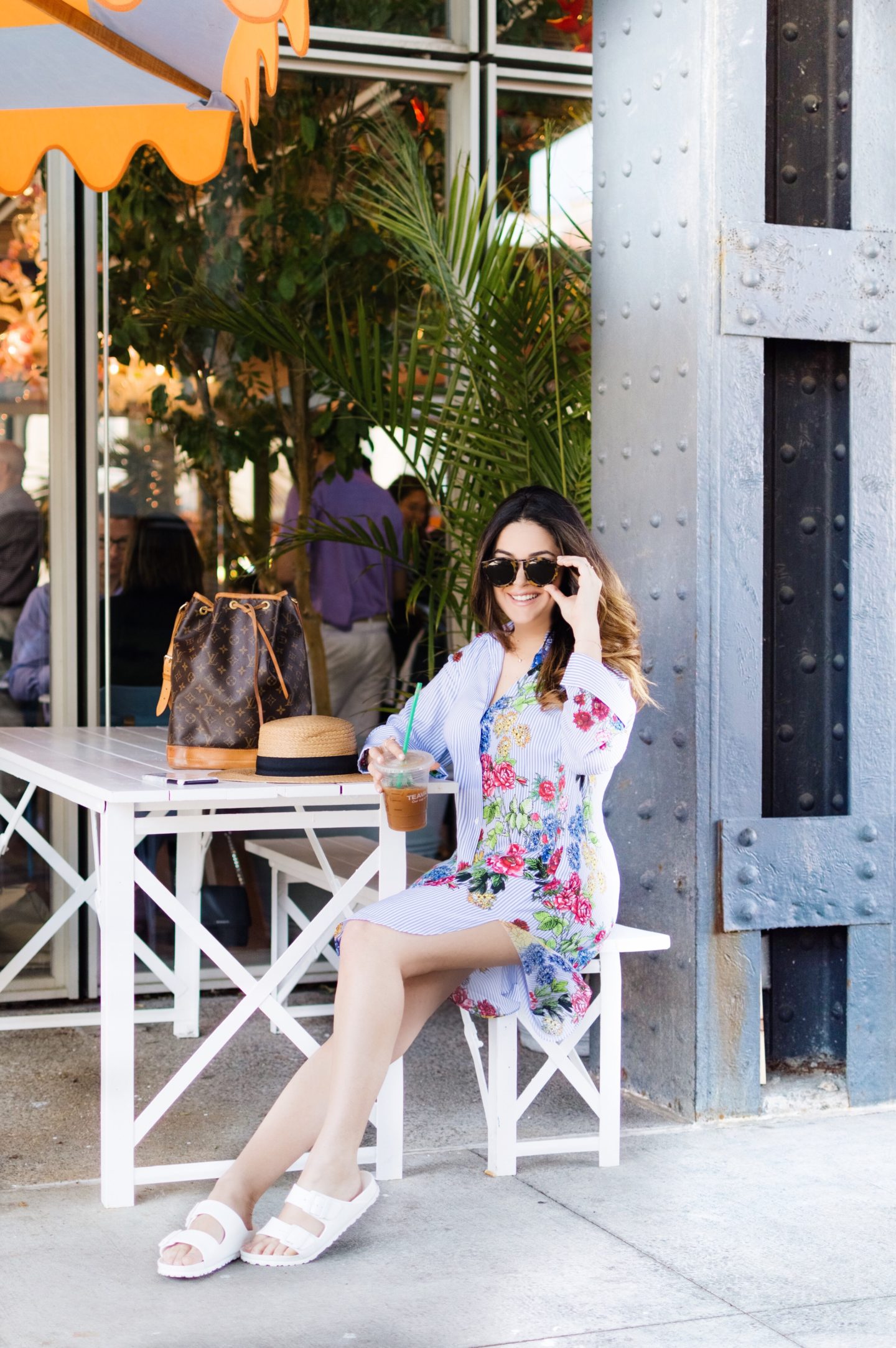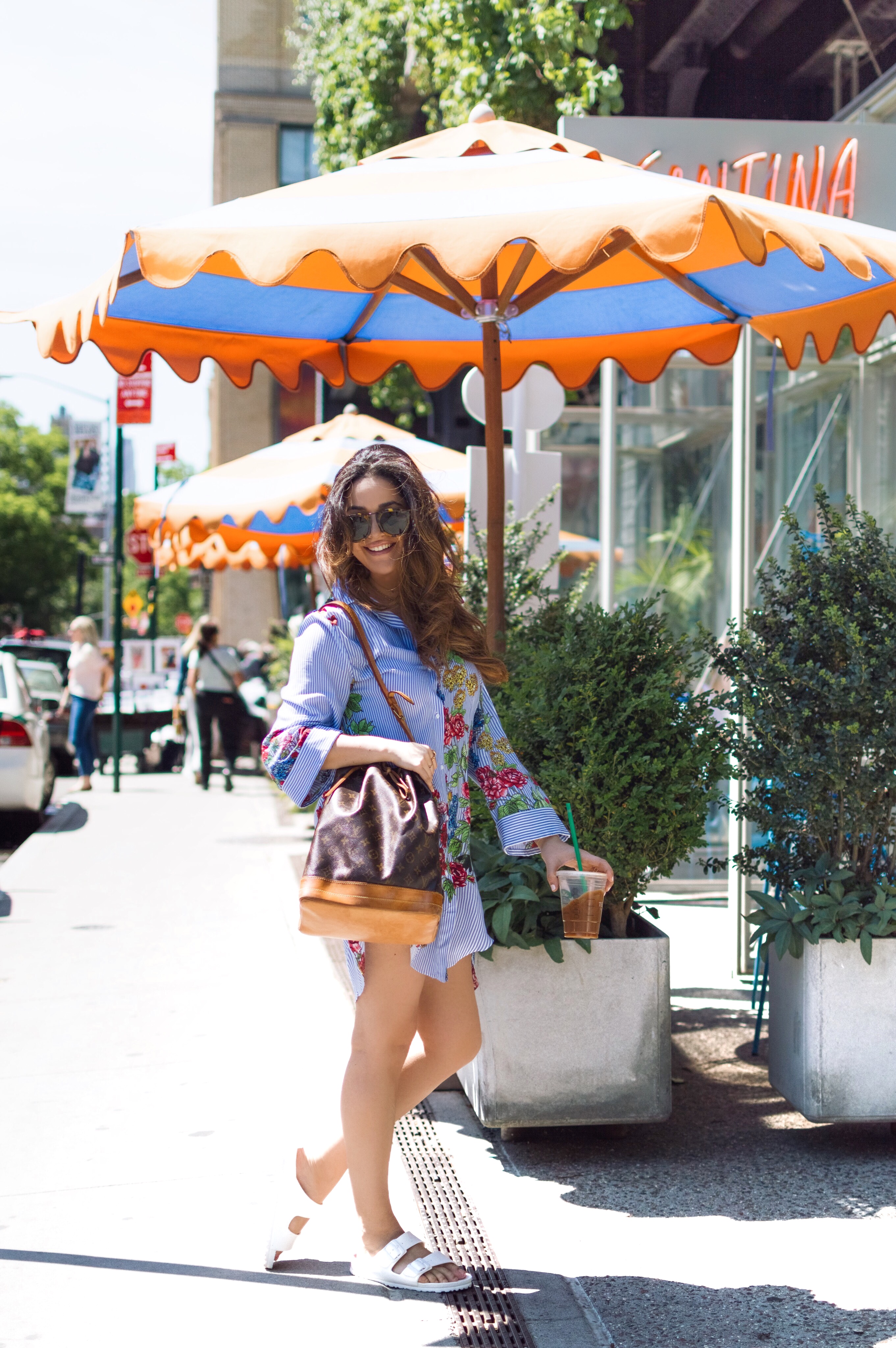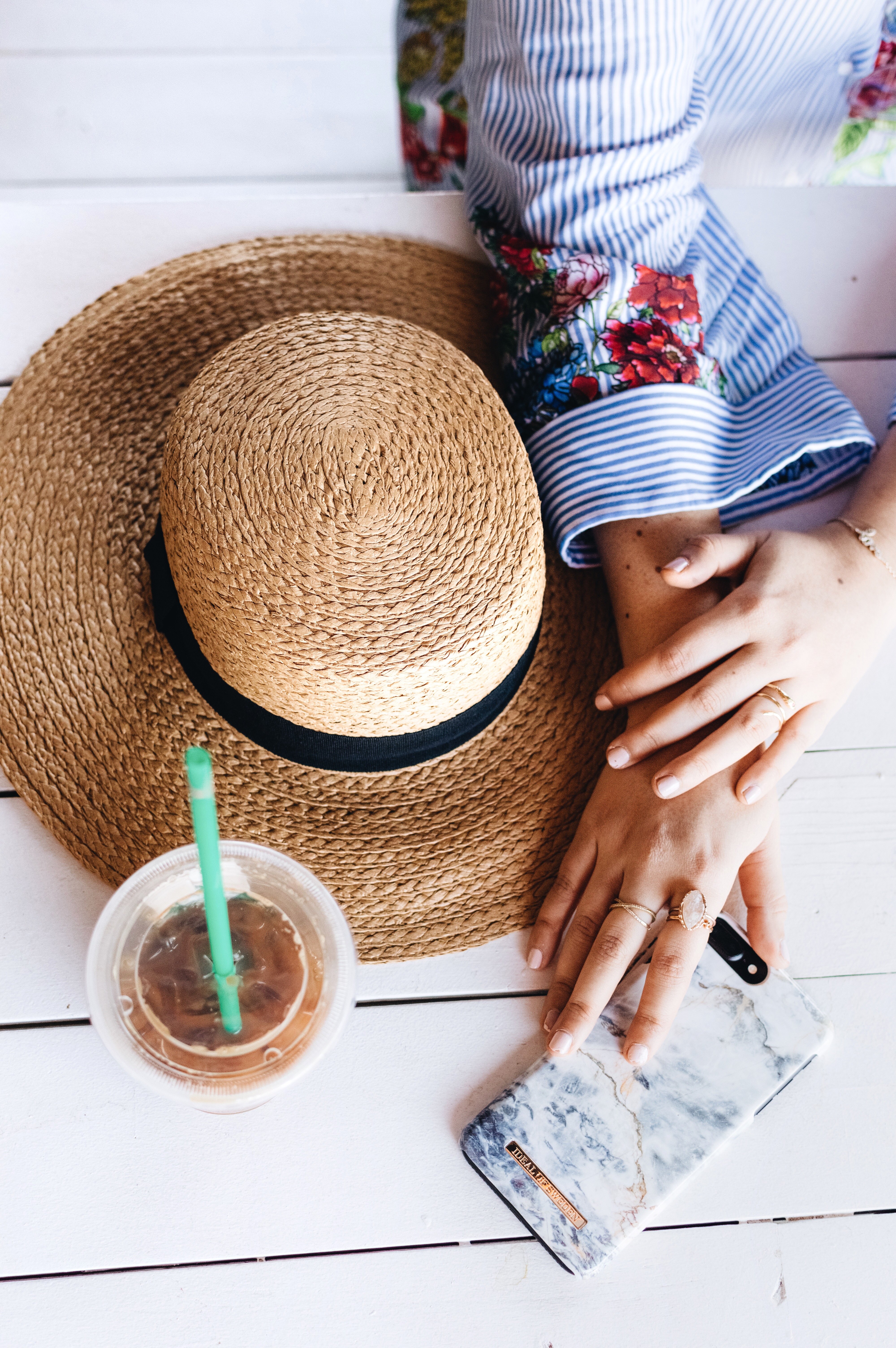 I feel like I blinked and Memorial Day Weekend is here. This kick-off of warmer weather somehow always winds up being the hardest of the summer holidays to dress for. You never quite know what you're going to get – sun, rain, high winds – you name it! For me, I like to still look in season (bright colors, florals, etc.), yet like to keep warm if needed.
The dress I'm wearing (pictured above) is the perfect transitional piece for this time of year. It's casual, comfortable and perfect for a BBQ. Plus, I've been noticing the stripe/flower trend a lot in stores lately.  Below, I've  linked to some similar items.
PS. Can you believe these Birkenstocks are only $34!!