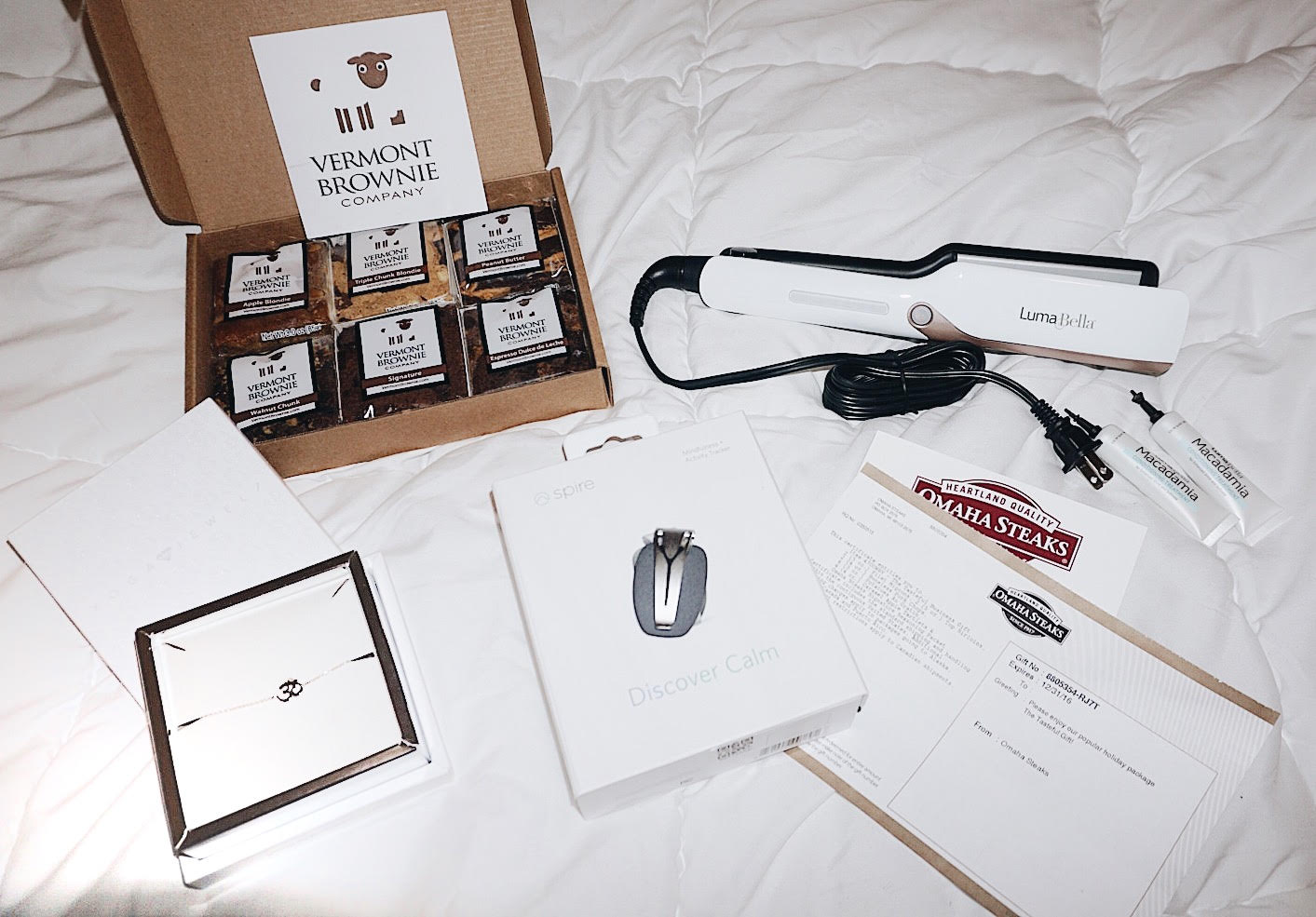 I had such a success with my first holiday gift guide post that I wanted to share another with some new, fresh ideas! Again, this gift guide will feature gifts for everyone in your squad. That means grandma, dad, and your sister – seriously, everyone! Below, check out some of the amazing items I've compiled.
Omaha Steaks "The Tasteful Gift" Set
What do men love more than steak? OK, I know that's a generalization, but I feel like it's true! My dad would seriously love this gift and I'm thinking I'll definitely be gifting him an Omaha Steak set this Christmas. There are a plethora of gift options for the holiday season. The Tasteful Gift is a gourmet collection that includes their legendary Filet Mignons and Top Sirloins, meaty Boneless Pork Chops, delicious Potatoes au Gratin and Caramel Apple Tartlets. It's a gift that is sure to be treasured throughout the year! Plus, it's so easy to order and affordable ($69.99)! Just go to OmahaSteaks.com, call 1-800-228-9055 or visit one of Omaha Steaks' 70 retail stores across the country.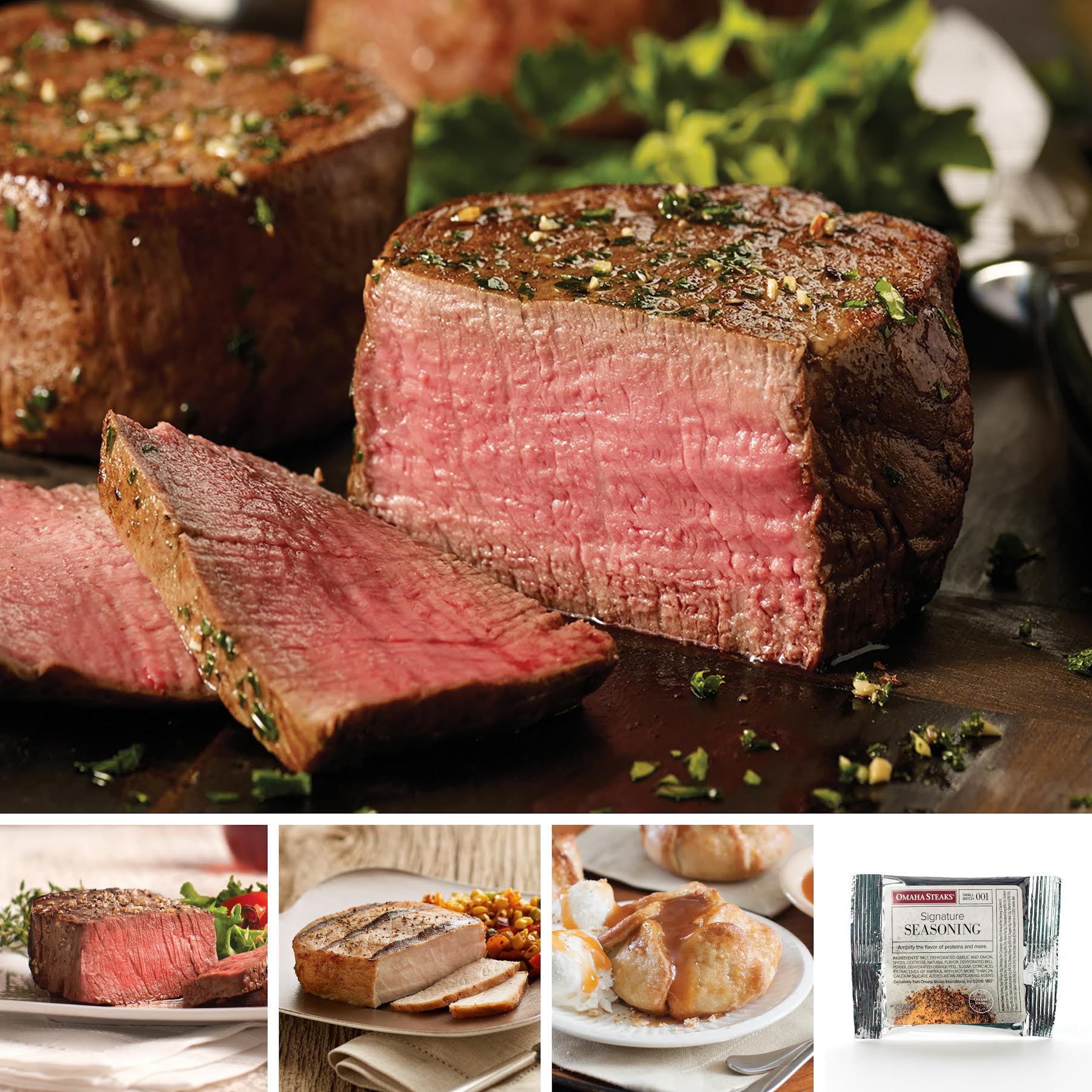 Vermont Brownie Company Gourmet Brownie Sampler
Gift your sugar somethin' sweet this holiday season. The Vermont Brownie Company Gourmet Brownie Sampler is a perfect gift to bring to a friends holiday party or to give the one you love. At the Vermont Brownie Company, it all starts with great ingredients. The proof is in the batter (they're SO darn good). They make their gourmet Brownies a collaboration with farm partners. Why? Because not all ingredients are made the same. Because of this, their bakers use the finest, locally-sourced, farm-fresh ingredients they can find. How amazing does this sound?! I'm in choco-heaven. Buy here.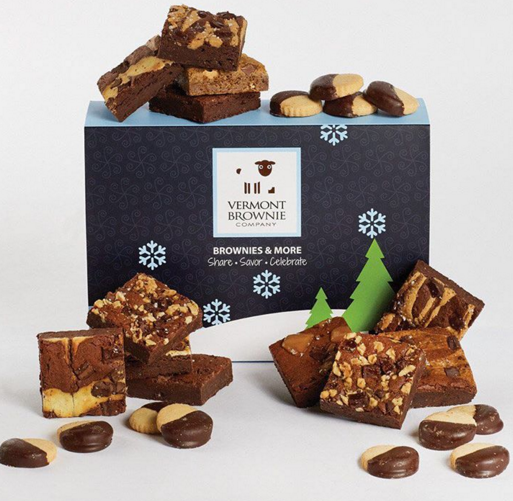 Spire Wearable Wellness & Activity Tracker
So for your active friend or family member, what is better than gifting a wearable wellness and activity tracker? As you may or may not know, state of mind affects how you breathe, but how you breathe can also change your state of mind. Studies have shown that slow, deep and consistent breathing can lower blood pressure, reduce stress and increase the flow of endorphins in the blood stream. Spire is the only wearable that increases mindfulness and productivity by tracking breathing patterns reflecting our state of mind. How cool?! Buy here.
LumaBella Cool Mist Straightener
Gift your sister or girlfriend something they'll not only love, but use all the time! The LumaBella Cool Mist Straightener features technologically that has a cool mist channel that applies a conditioning treatment to the hair before smoothing with heat. Together, the cool mist prep followed by the salon-quality heat helps improve frizz control, give protection from hair breakage, improve moisture and shine, and deliver longer-lasting style. I'm obsessed with this! As someone that has curly hair, I can tell you, this truly works. Buy here.
YogaJewelz Unity Om Pendant Necklace
Everyone needs a little zen in their life! The YogaJewelz Unity Om Pendant Necklace blends simplicity with style. The classic Om shape creates a powerful image of spirituality, energy and strength. A single round brilliant white diamond adds a little sparkle to this uniquely elegant sterling silver pendant. Wearing an Om in jewelry is said to bring luck, love, peace and harmony to those who wear it. Buy here for $150.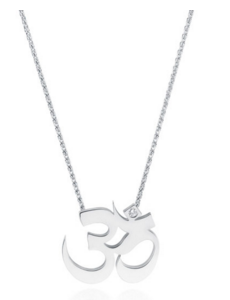 Happy Holidays! Hope you find this helpful.

This post is sponsored by BabbleBoxx.com on behalf of Single Edition Media.