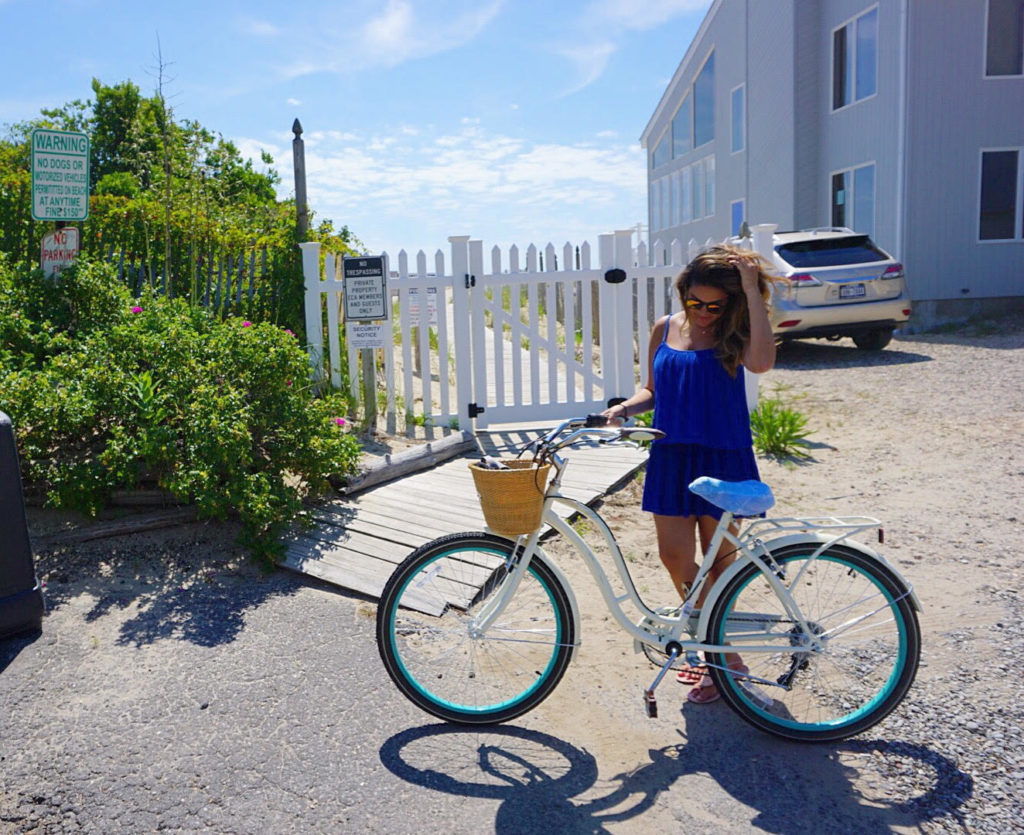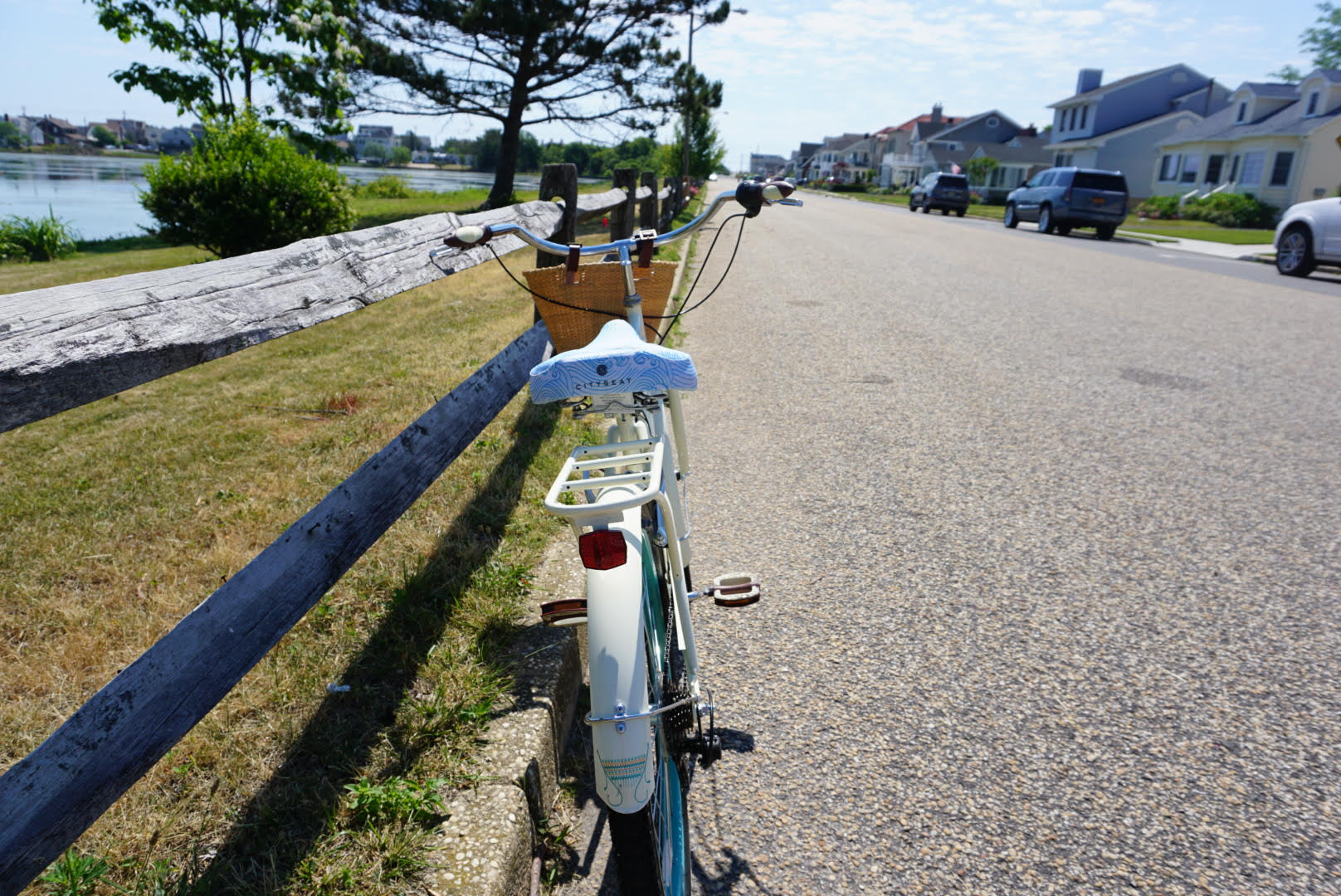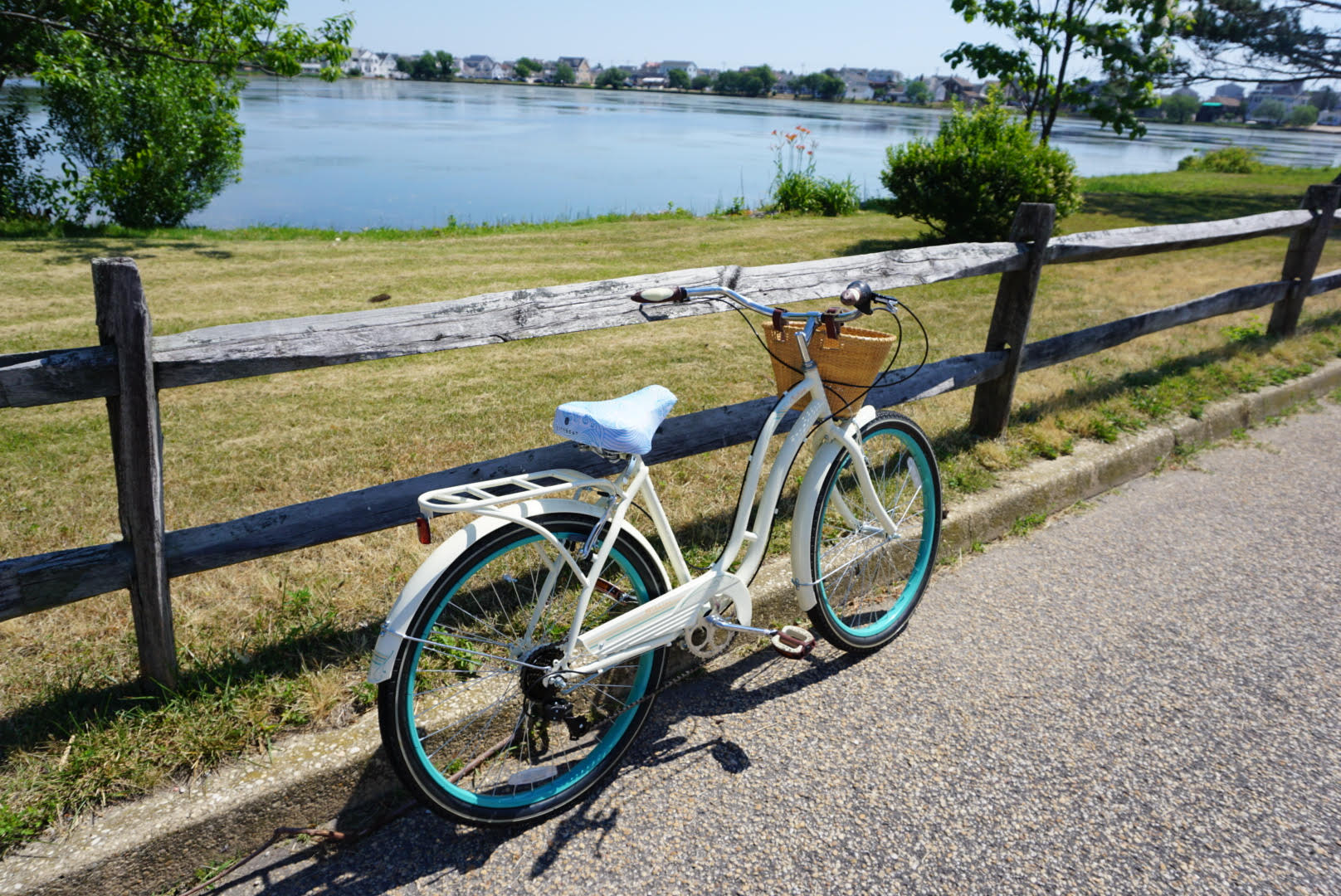 Anyone that knows me knows I love to drive! My first car was a black (obviously), little, fast, two door that I absolutely loved at the time. Eventually I moved on to drive my sisters Jeep after my parents deemed my car too small for their liking. Yet one thing remained, I loved to drive!
Now, after 3 years of living in New York City, I'm suddenly timid behind the wheel. I can count the amount of times I've driven over the past few years on two hands. I no longer own a car because I don't need one in the city. Traffic is terrible and you're much better off getting around via public transportation, foot or a bike. And just like that, I've driven a bike more than I've driven a car in the past few years.
That's why I've been loving my City Seat cushion that hugs my bike seat and provides a little extra comfort. I use mine (pictured above) while at my shore house and not only love the look it gives my bike, but the comfort, because we all know bike seat can tend to rock-hard and painful.  For those of you that ride bikes, I know you know what I'm talking about here.
City Seat offers an assortment of eco-friendly seat covers for your bike that come in fun patterns. My pattern is from the new line and features beach waves. You don't even have to worry about hopping on someone else's sweaty CityBike or getting caught in the rain when you have your own portable cushion/cover. Plus it's washable! Check out their website and snag yourself one for just $35 – highly recommended!