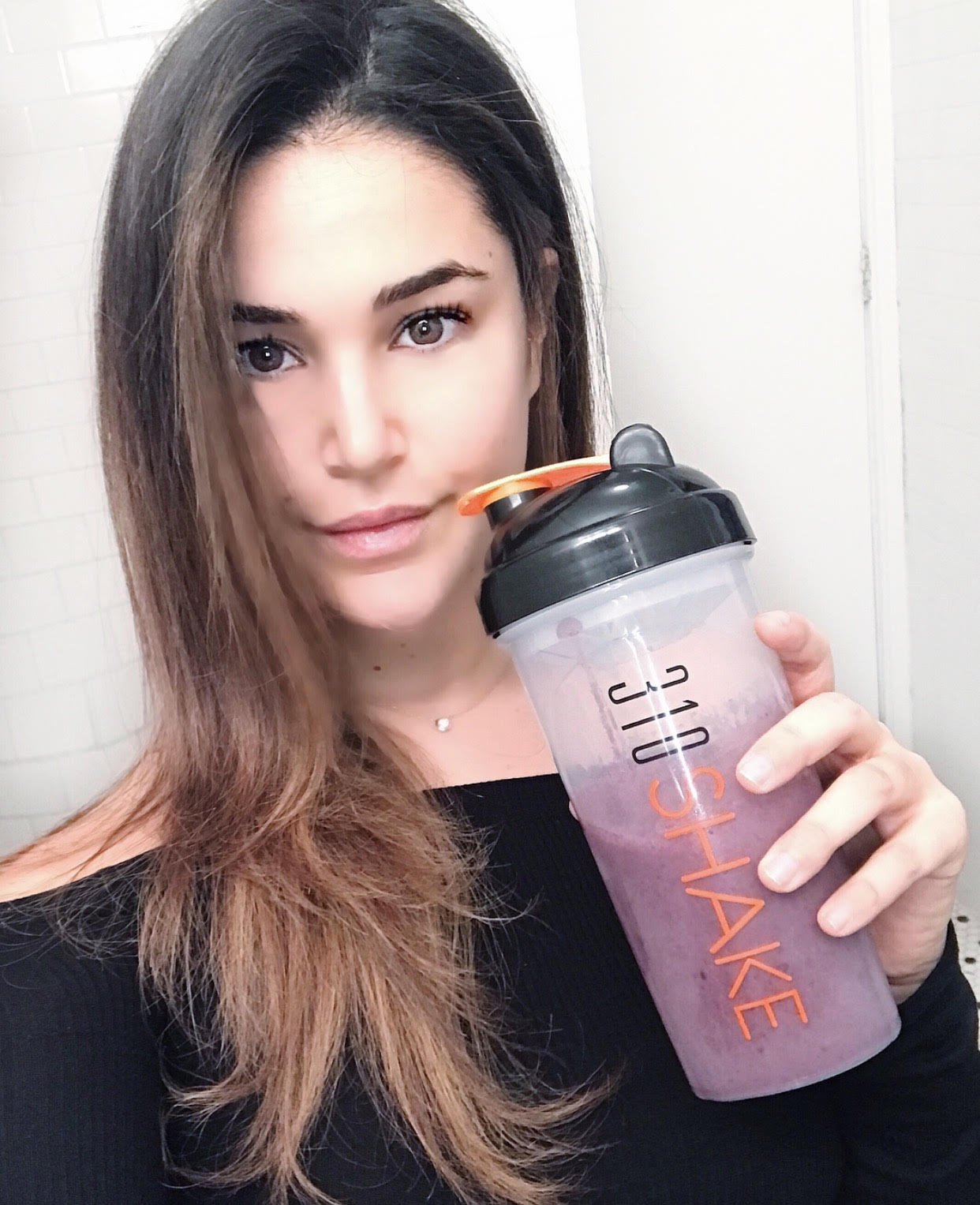 I'm a huge breakfast lover. I really don't feel like I perform my best at work if I'm not properly fueled. The last few months I've gotten into a slump of wasting money on buying "healthy" breakfasts like $10 juices or scrambled eggs (which I'm sure they cook in butter). Although I thought I was eating healthy, my body was telling me otherwise. Sure, I'd love to make breakfast every morning, but that isn't always realistic when you're running out the door.
When I decided to partner with 310 Nutrition, I wasn't just doing it for the sake of a sponsored post – I genuinely wanted to try the product after hearing such amazing reviews. Let me tell you, it doesn't disappoint and I'm a complete convert. The 310 Shake is a meal replacement shake that uses only top-shelf ingredients to promote a healthy body as you achieve a healthy weight. As background, a lot of the shakes on the market contain inferior soy protein, unpronounceable chemical ingredients (yuck!), as well as sugars and fillers that might taste yummy but end up hurting your results in the long run.
The reason why 310 Shake is so effective and successful is because of its nutritional profile. Unlike competitors, it is produced in a scientifically-proven way that preserves nutrients and contains ingredients that your body needs to stay healthy. The brand new Plant-Based 310 Shake contains the optimum ratio of proven Tri-Plex™ proteins, which includes Pea, Brown Rice, and Hemp (don't worry you don't taste these items). Check out the little chart below that I find super helpful in showcasing what you're really getting for your money.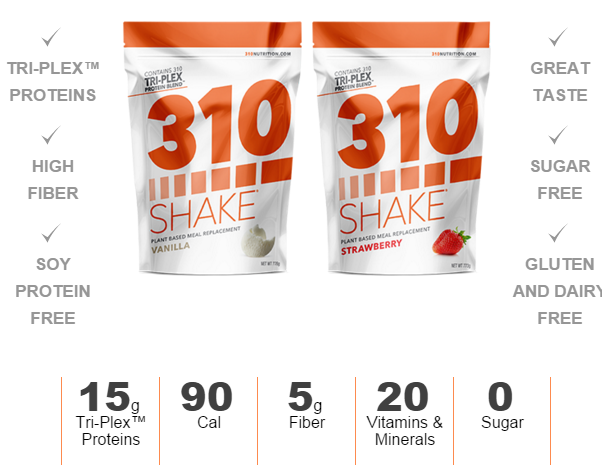 So now that you know what you'll be drinking, let's move on to the fun part – recipes! I've been drinking the shakes every morning for the past two weeks and I love the taste! In the morning, I take 1 scoop of protein powder (I've been digging the chocolate, which is ironic because I'm generally not a chocolate fan) and mix it in a blender with either berries or a banana, a flax/chia seed blend, a scoop of almond butter and some almond milk. It's delicious and holds me over until lunch time. Plus, it's so easy to drink on the go! Since I live in the city and often take the subway or bus, I drink the shake during my commute and am ready to get to work once I'm in my office.
As a personal next step (and since summer is around the corner), I'm going to begin replacing two meals per day with shakes. As we all know, no diet is sustainable if you are constantly hungry and battling cravings! But by simply replacing one to two meals with 310 Shake, I'll still be able to eat my favorite foods while slashing my daily calorie consumption.
If you have any questions at all, please feel free to comment below and I'd be happy to answer or provide recipes/suggestions! For more information, check out the 310 Nutrition website and be sure to use my code '310quality' when purchasing product for 25% off (excludes bundles and sale items)!