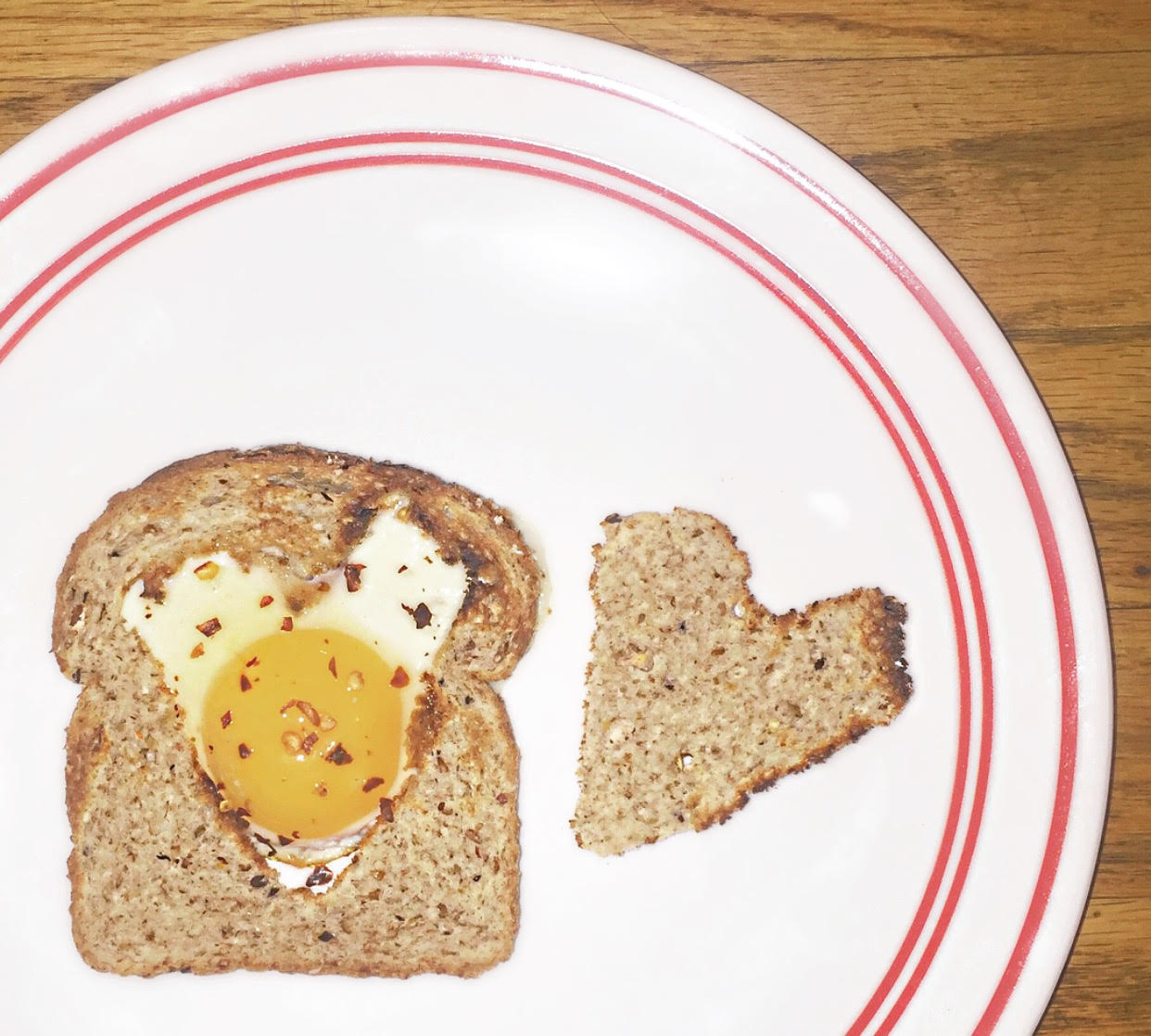 Know the way to your loved one's heart this Valentine's Day – through their stomach. Nothing says I love you more than breakfast in bed. Follow the below step-by-step instructions to recreate this egg-cellent breakfast that will make hearts explode.
---
1. Lightly toast a piece of bread
2. Remove from the toaster, let cool, and cut a heart-shaped hole through the center with a sharp knife
3. Carefully remove the heart-shaped piece of bread from the middle without loosing the shape
4. Grease a skillet and lay the piece of toast in the center, letting the pan get hot
5. Carefully crack an egg without breaking the yolk into the center of the piece of bread
6. Cook on medium-low heat, covering occasionally to let the white of the egg cook through until done
7. Remove carefully with a spatula, plate, sprinkle chili flakes to taste and serve!