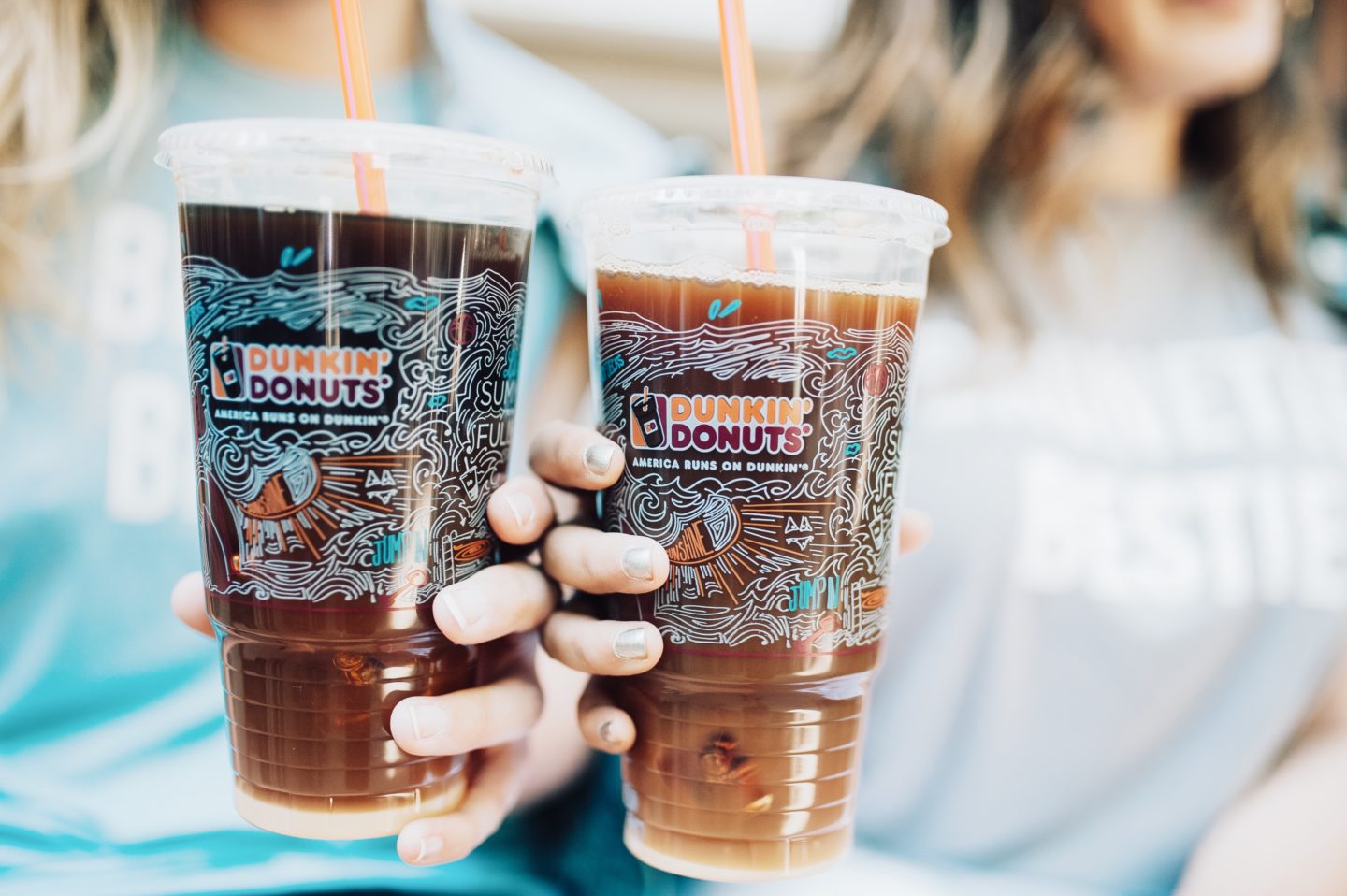 If you follow me, you know the below to be true.
I'm always on the go
I'm always drinking iced coffee
My blogger BFF is @LaurenMazzei
So you may be wondering – how do all of these items connect? Well for starters, Lauren and I are both devoted Dunkin' Donuts fans. So much so that during our photo shoots we often have our photographer hold our coffees (so it's always on standby). Oh and that's not to mention the fact that Lauren only gets an *understated* Large Iced Coffee every single time she orders. There's also that one time after Fashion Week when we were both in dire need of a pick-me-up so we went out of our way on our route home to stop at Dunkin' Donuts (in our heels and absurd outfits) just to get our fix.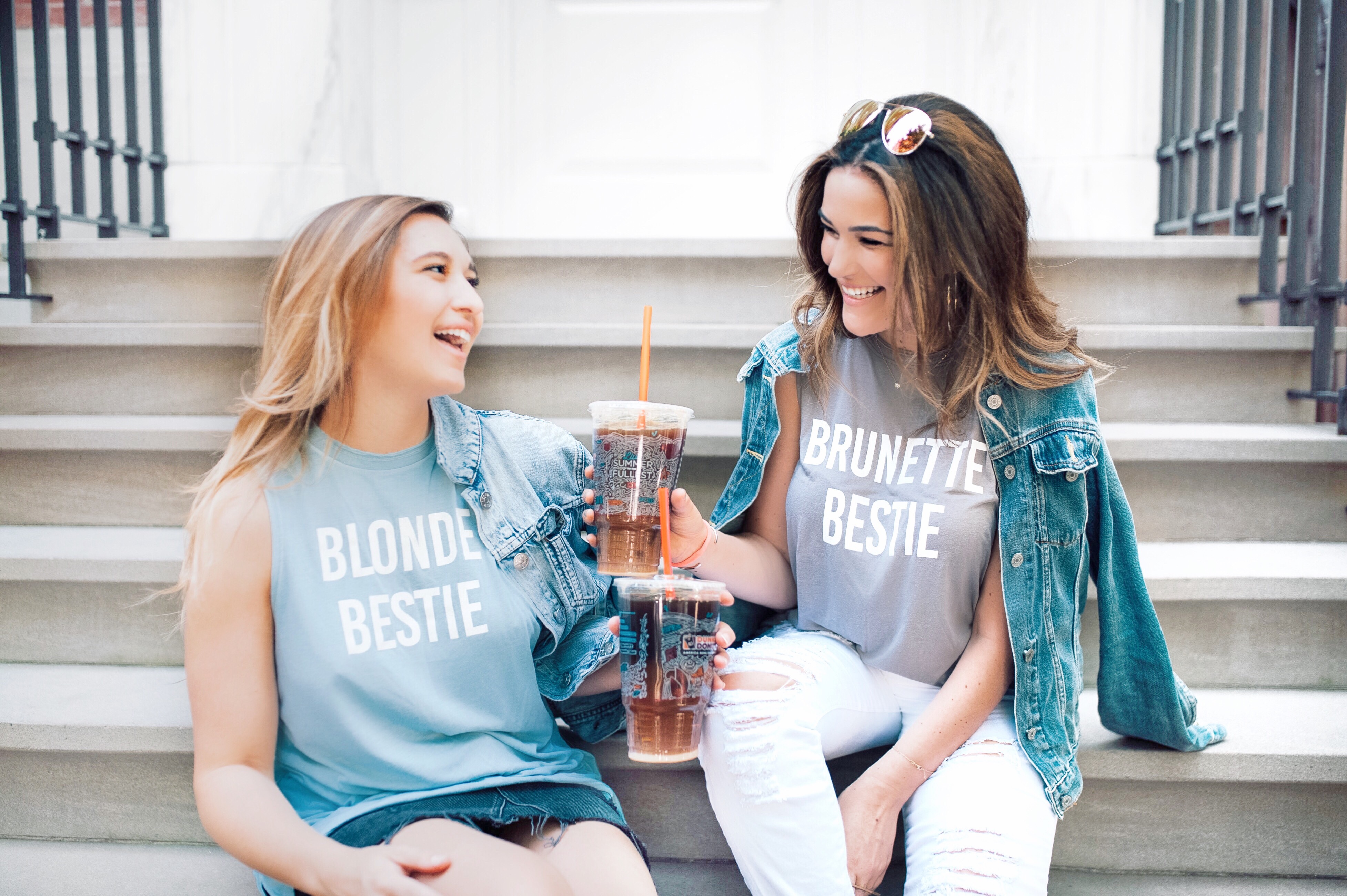 Anyway, enough about our not-so-hidden passion for iced coffee….
I'm telling you all of this to explain why we are both super excited to be partnering with Dunkin' Donuts this summer. From New York City to the Jersey Shore to the beaches of the Hamptons and Stamford, we're constantly on-the-go and sippin' our way through summer every pit stop along the way. Fun fact: we both actually drink iced coffee year-round.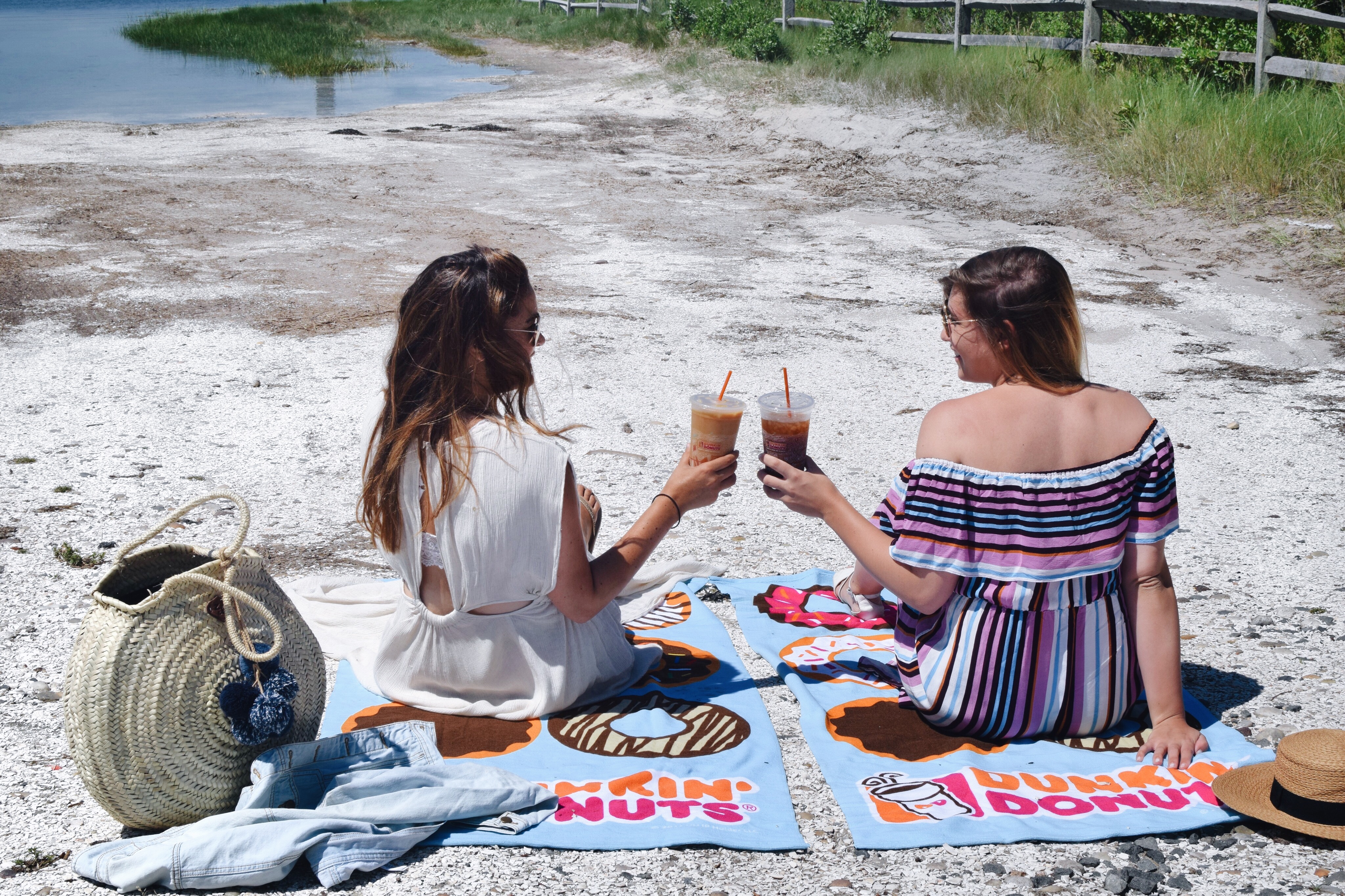 While we both have our go-to iced orders, this summer we vowed to break out of our everyday routine by trying some new flavors. Check out the flavors we tried below:

S'mores Frozen Dunkin' Coffee : Combination of graham cracker, toasted marshmallow and chocolate flavors
Coconut Crème Pie Cold Brew: Flavored iced coffee offers a creamy combo of vanilla, coconut and sweet pie crust flavors
Butter Pecan Iced Coffee: Flavored iced coffee features indulgent butter roasted pecan and sweet cream flavors
(*All are available in Dunkin' Donuts' hot and iced coffees, lattes, macchiatos and Frozen Dunkin' Coffee through summer)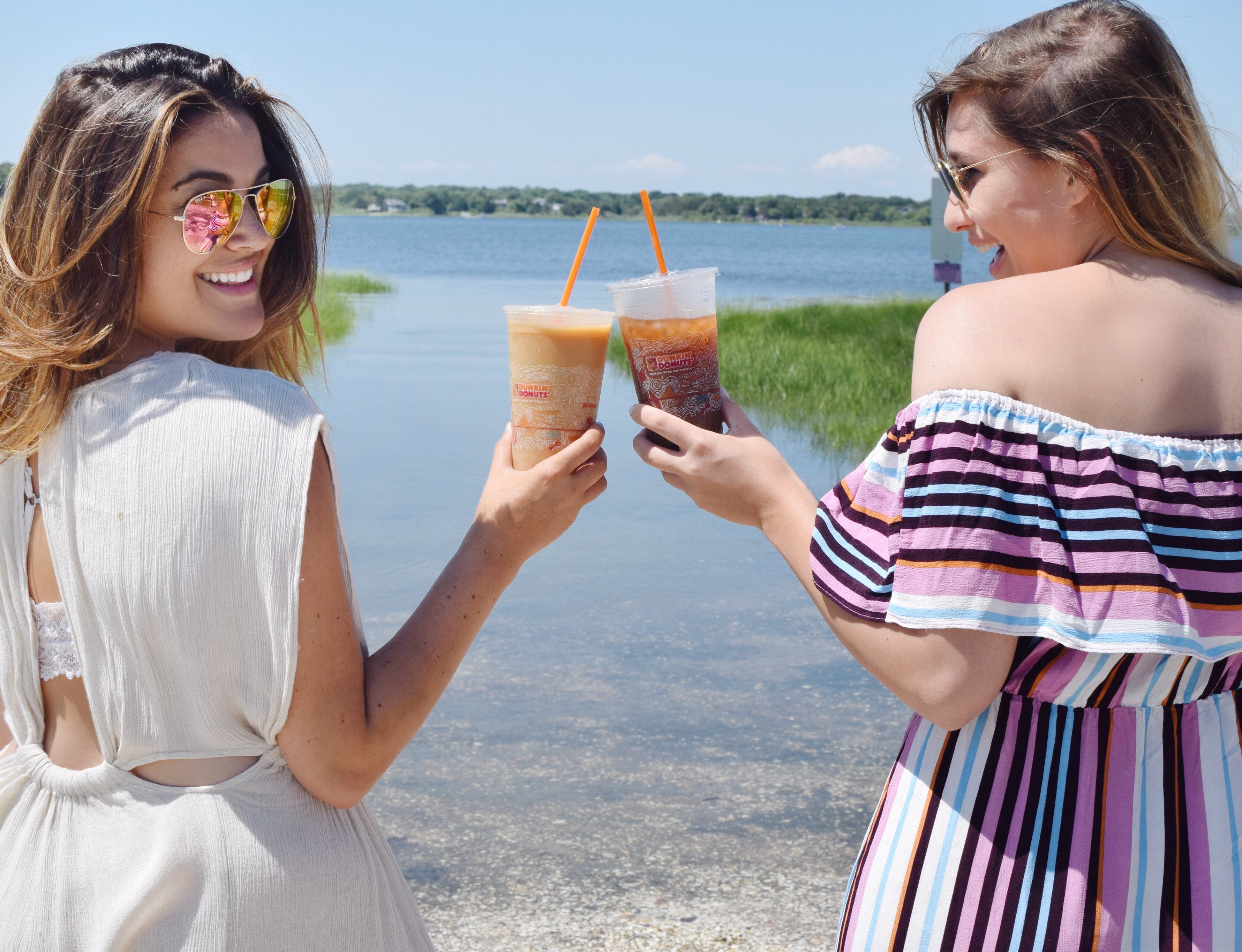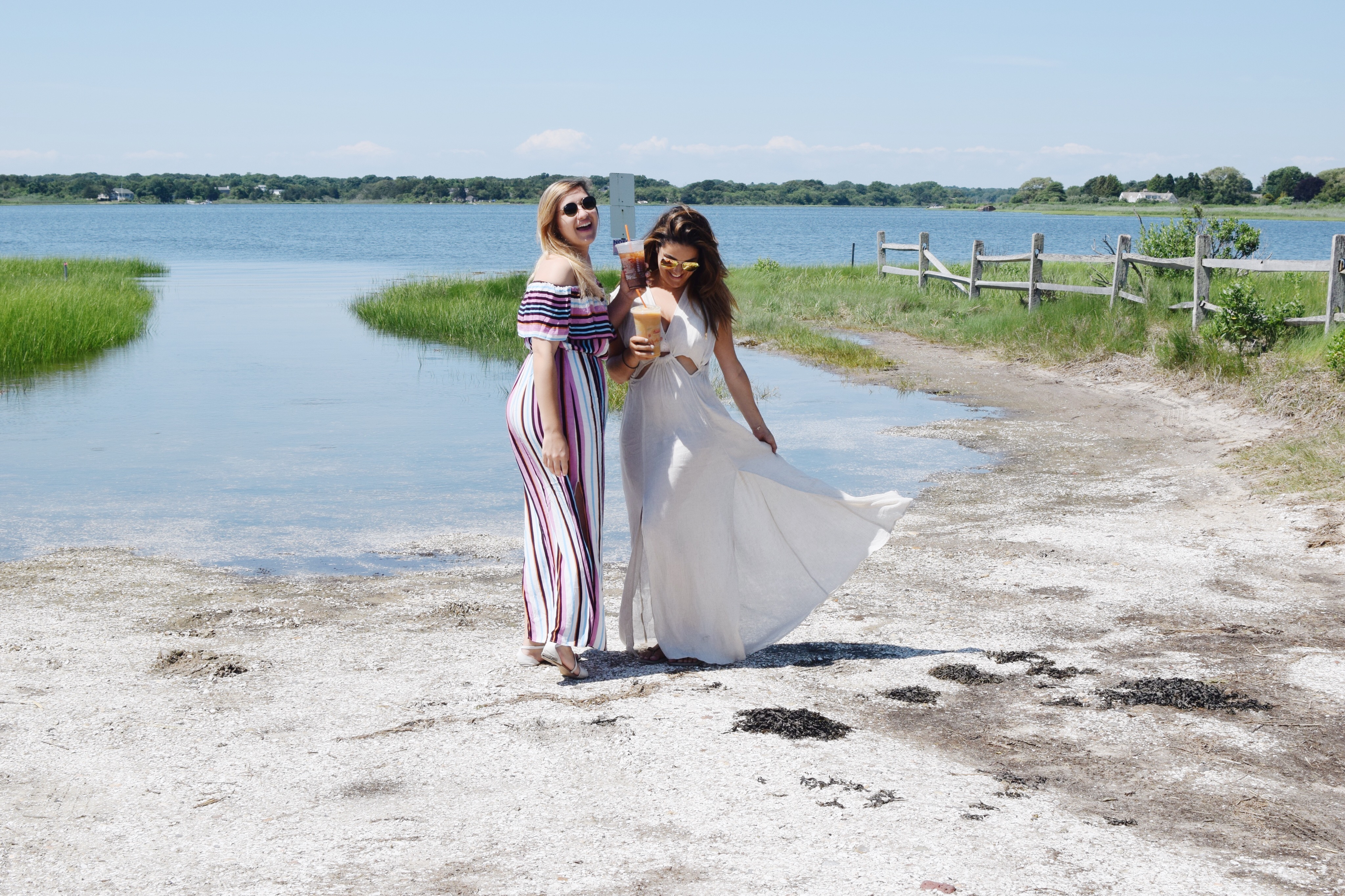 Of all of the flavors we tried, I have to say that the Coconut Crème Pie Cold Brew was my favorite. It's a fresh flavor reminiscent of the tropics, making it the perfect beverage to sip on during the warmer weather.
So I urge you to also break out of your routine, by trying one of the new flavors this summer. All Dunkin' Summer coffee beverages can be enjoyed in hot and iced coffees, lattes, macchiatos and Frozen Dunkin' Coffee all summer long! Be sure to leave me a comment to let me know which your favorite is!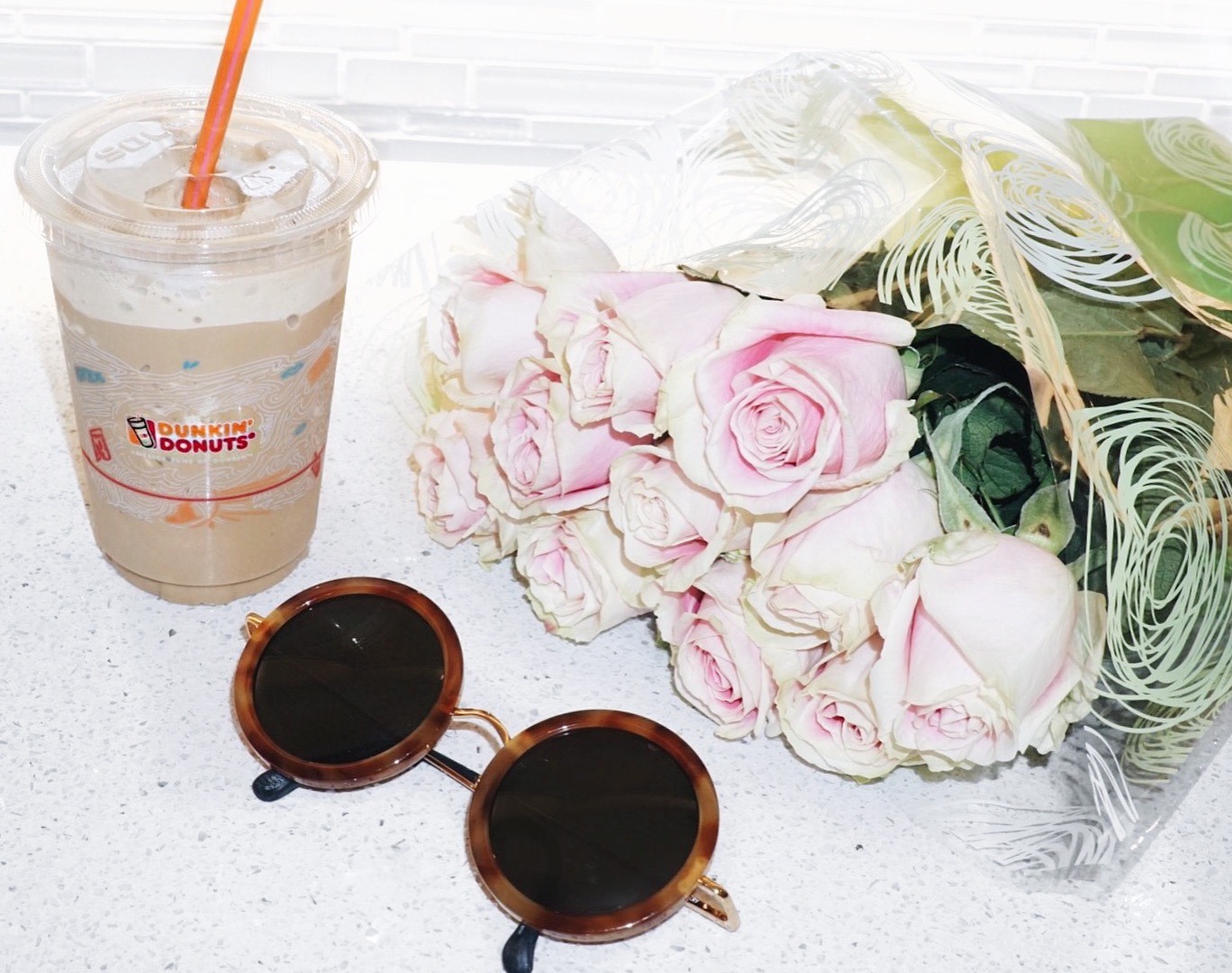 Ps. Thank you to Dunkin' Donuts for sponsoring this post and providing my with delicious sips all summer long!