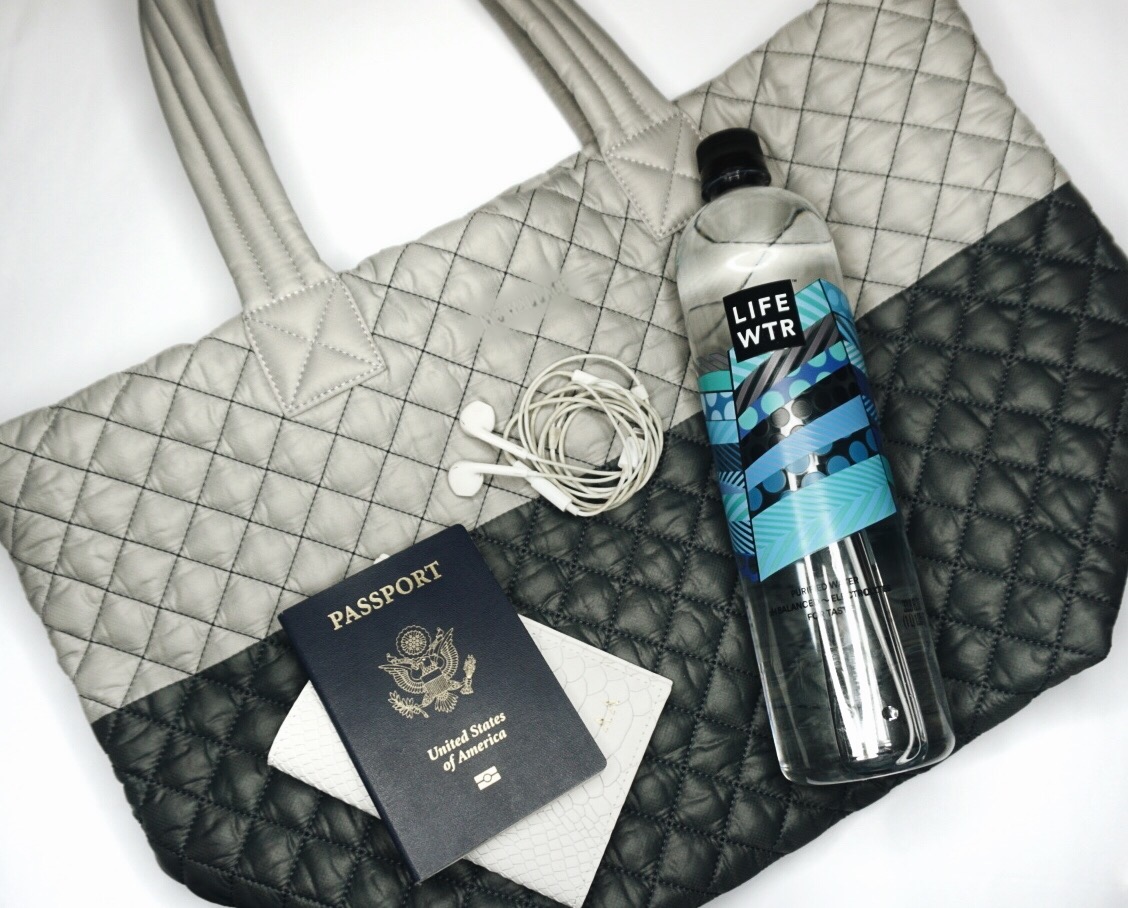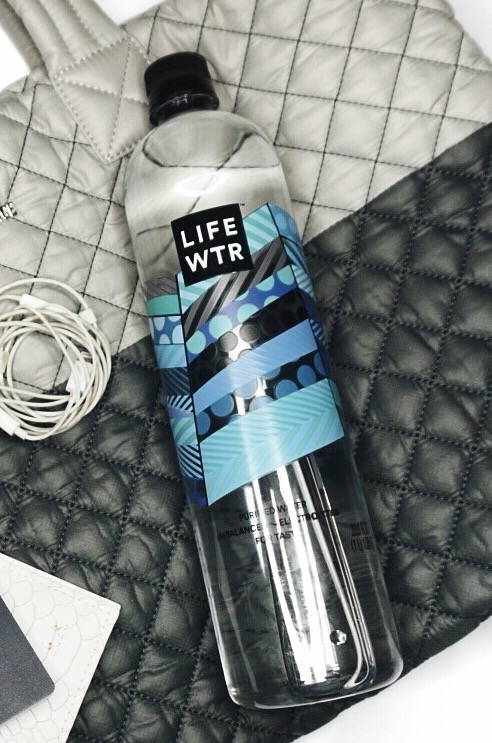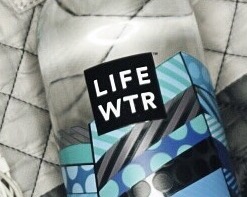 This shop has been compensated by Collective Bias, Inc. and LIFEWTR. All opinions are mine alone. #ThirstInspiration #CollectiveBias
I don't know about you guys, but when I travel, I always feel dehydrated and completely thrown off. With so many upcoming trips planned (London, Charleston, The Hamptons, Miami, Jamaica – to name a few), I want to make a vow to be prepared this time around. As such, I'm excited to partner with LIFEWTR, which is easily available at any 7-Eleven and has quickly become my new best friend.
I'm sure you've heard it before, but water intake really does work wonders (just ask my trainer, he's been making me consume so much). It restores my body, refreshes my mind, quenches my curiosity and even enables self-expression. All of this from water? Yup! Aside from having the coolest packaging, LIFEWTR is purified, pH-balanced water, with electrolytes for taste.
Enough about my obsession with water consumption – let's get to the fun part. So you may be wondering, what exactly goes into my travel tote bag? I've listed my go-to items below for your enjoyment. Hopefully, you can use this as a little "pack list" for yourself before you hit the road for your next trip or grab a cab to the airport.
LIFEWTR

: This is my #1 must-have. When I'm traveling to the airport, I love to drink a full water bottle during my commute. This way, once I'm on the plane, I'm already feeling hydrated. If I'm just heading somewhere via train/car, I'm still sure to pack a bottle in my travel tote. Either way, I love to arrive at my destination feeling nice and hydrated.

Headphones

: If I forgot to pack my headphones, I literally want to rip my hair out. Traveling without headphones is

the worst

. I listen to music and get excited for my new adventure.

A Sleep Mask:

I'm really sensitive to light and need to sleep in the pitch black, so if I have any hope of catching some Zzz's, I

need

my sleep mask.

Magazines:

Nothing screams travel time like a trashy weekly magazine. As if I don't follow pop culture enough, sometimes I just need a little good ol' paper copy to hold on to vs. looking at my phone.

A Snack:

Clearly, I like to be prepared here. This means making sure I have a stash of healthy snacks in case I go hungry (the horror). I like to keep almonds in a plastic baggy because they're easy, nutritious and filling.
Like me, I hope you make a vow to make water consumption a priority during your travels. As always, feel free to leave me any questions in the comments! Ps. Check ThirstForInspiration.com for more information.